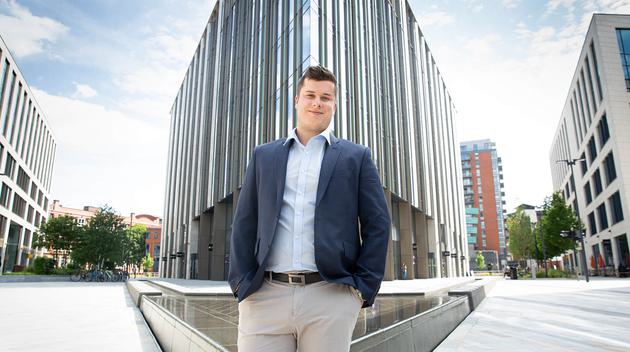 Net zero deadlines, sustainability by design and in practice, doing the right thing – these are all challenges we're grappling with across the built environment.

The undeniable truth is that this is new territory for our industry and, in a wider context, for businesses in general. We're on a journey of discovery and, as a sustainability consultant, I have a responsibility to educate people so they can make data-driven, informed decisions.
Many entities aim for a net zero building and, in full faith that they'll be able to achieve it, rush to publicise their good intentions. It's an intent to be proud of. However, few will think about the need for those carbon-related claims to be verified and the financial risks of not doing so. There's a gap between aiming to do the right thing and assuring it.
From a developer's perspective, a key factor in achieving net zero is being able to measure sustainability, which means adopting really robust carbon management and quantification methodology for projects and buildings. Driven by lenders investing in green projects who want the confidence that a project will achieve the 'promises' being made before they part with their funds, this will rapidly become standardised.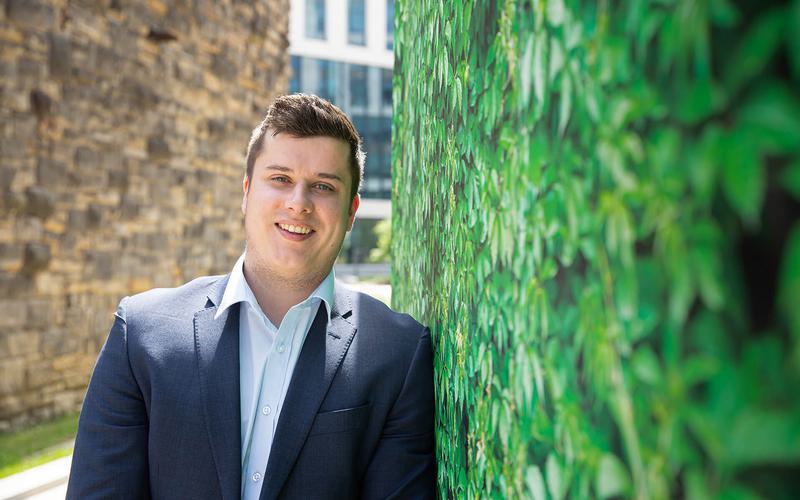 "

We're over the greenwashing phase now, particularly the younger generation.

"
The pressure is on for businesses to prove they're 'walking the walk' by assuring their greenhouse gas and net zero claims. It's important to young people who increasingly use this sort of data to make big life decisions — where to work, what to buy, how to live.
I understand the hesitancy in some quarters. Verification is an auditing function which brings an inherent discomfort. But let's remind ourselves why it's an absolutely crucial piece of the puzzle. The built environment contributes around 40% of carbon emissions, so we seriously need to think long-term about the solutions we have today otherwise we'll have water up to our ankles and be wearing sun cream all year round before we know it. Hopefully that was crass enough to grab attention.
Countries agreed at COP26 that decarbonising the transport sector, in particular the construction, operation and maintenance of assets, will be vital to achieving net zero by 2050.
National Highways has been quick to take responsibility and act on decarbonisation. Its ambitious targets include aiming for its construction and maintenance emissions to reach net zero by 2040.
That's a huge promise to make and it won't be easy to achieve without robust carbon management. Infrastructure companies, including National Highways and their suppliers, should be implementing PAS 2080 during every project.
PAS 2080 is the global standard for managing carbon reduction in infrastructure and it's becoming more commonplace. It considers the whole value chain and aims to reduce carbon emissions and cost through more intelligent design, construction and use.
Take HS2, which is being designed and built to be the most sustainable high-speed rail network in the world. It's held PAS 2080 verification for three years and is working towards world-class CEEQUAL standard, which is essentially the infrastructure sector's BREEAM equivalent.
My first exposure to HS2 came at tender stage, right at the start of my career on the back of winning an award for my carbon calculation of a rail platform. Having continued advising on the project ever since, I'm really proud of some of the progress made towards reaching net zero by 2035.
In this time, project teams implemented industry-leading design optioneering solutions including green tunnels — where a trench is excavated and roofed over, and the land on top of the tunnel is then restored so it blends into the landscape. Huge strides have been taken in terms of product innovation, such as using pioneering low carbon concrete which reduced carbon dioxide emissions by 42% compared to a standard product.
In Manchester, we've heard about major plans for the city to step up. For example, Transport for Greater Manchester has a number of net zero-related targets, including electrifying 50% of Greater Manchester's bus fleet by 2027, having taken early steps towards that target with the announced funding for 170 green buses (10%) running from Stockport by 2024.
The long-term promise is to extend that to 100% by 2031, a move that would reduce carbon emissions by 1.1m tonnes.
Further afield, I've been working on the E18 Motorway between Langangen and Rugtvedt, in Norway, where we've been appointed to act as the strategic advisor to Eiffage Génie Civil on behalf of Nye Veier. As part of this, we're providing a carbon verification and validation service, which includes helping the project successfully implement PAS 2080. With a total project value worth hundreds of millions of Euros, it spans a network of fjords and is really quite unique, notably for environmental conservation factors.
But decarbonising infrastructure is just the tip of the iceberg. The next evolution of PAS2080 is currently out for public consultation and the proposed updates make it relevant to the wider built environment.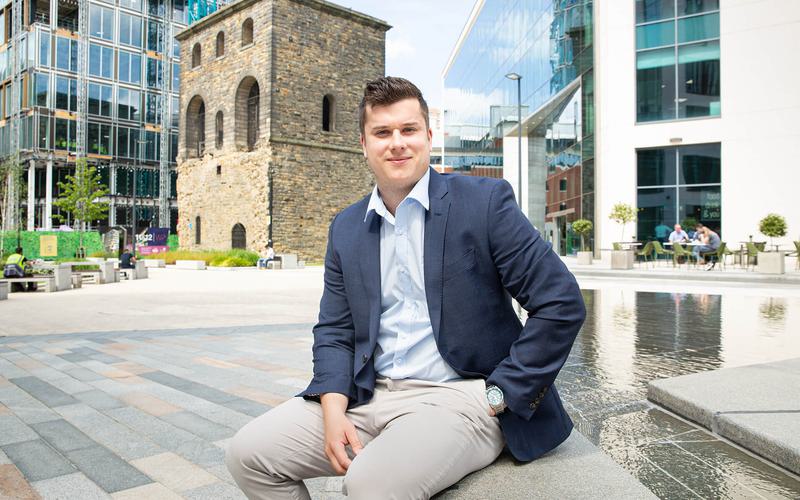 As another example of standardising approaches, the UK Green Building Council (UKGBC) has launched a cross-industry initiative to develop the UK's first Net Zero Carbon Buildings Standard. It will be applicable to both existing and new buildings.
Meeting the clear demand for a single agreed methodology, UKGBC is in the process of establishing a steering group of leading industry organisations to set out metrics by which net zero carbon performance is evaluated. These are likely to include energy use, upfront embodied and lifecycle embodied carbon. It will also cover the approach to carbon accounting, procuring renewable energy, and the treatment of residual emissions.
As a member of UKGBC, we're looking to get involved and continue to be totally fluent and best-placed to advise any organisations that aspire to either fund, procure, design or specify a net zero carbon building and want to demonstrate that it's aligned with an industry-agreed standard.
Thinking of making net zero claims like the ones I've mentioned here? Get ready to prove it.
This article was originally published by Place North West in July 2022.