Back to Articles
Hydrock comments in New Civil Engineer: The cost of blindly installing EV charge points
James McKechnie
\
22nd Jul 2022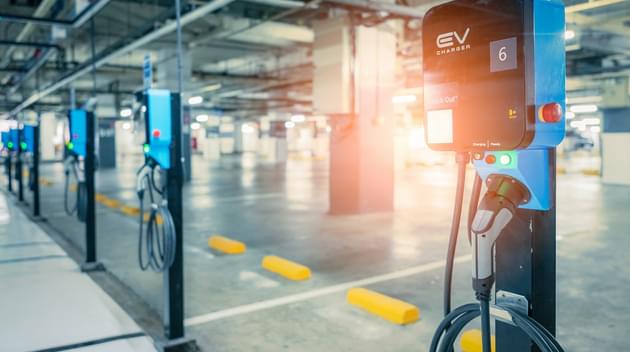 Today our National Director of Transportation and Mobility Analytics, James McKechnie, has featured in an article with New Civil Engineer regarding the financial impact of blindly installing EV charging points across the UK.
With the government's aim to significantly upscale our EV charging offering and to ban the sale of diesel cars by 2030, James believes we need to reassess how we roll-out this vital charging infrastructure to ensure we do not hinder our path to net zero.
"

It isn't just a case of installing charging points here, there and everywhere and thinking it is job done.

"
In the article, James goes on to comment that many businesses and councils are currently overspending on the EV charging sites being installed by making incorrect infrastructure assessments. He says:
"

The lack of a strategic data-driven approach means decisions, often worth millions of pounds, are being made without real insights, leading to unnecessary risk and expense and a potentially dramatic impact on the return on investment across different sectors.

"
James explains that, until now, the right data hasn't been available, meaning overly simplistic calculations have been the pillar in making fundamental decisions. However, that is about to change. Here at Hydrock, we have developed a clever solution, StratEV®, to address this evidence gap. James says:
"

It is the only modelling tool of its kind and, put simply, uses big data to inform how many chargers are needed, where, and when, factoring in changing consumer habits, energy policy and targets.

"
To read more about James' views on the government's plan of action, the data-driven approach to EV charging and StratEV®, visit the New Civil Engineer website.