Back to Articles
Why the BBC painted an unfair picture of integrated transport planning
James McKechnie
\
25th Oct 2018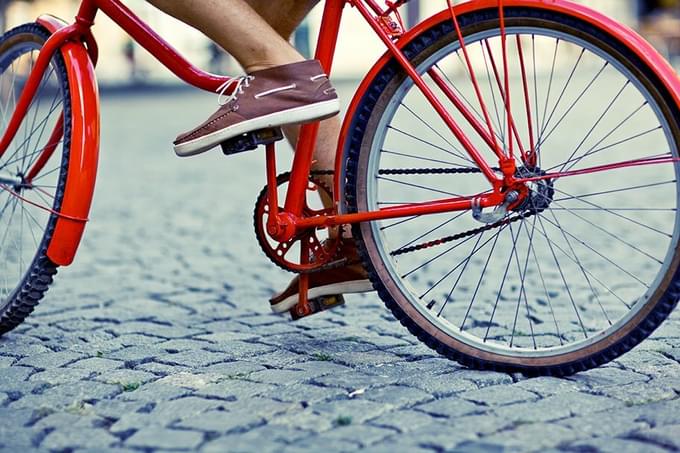 Hydrock's national lead for transportation, James McKechnie, responded on LinkedIn to a BBC news report controversially titled 'Young couples trapped in car dependency.' In defence of our industry's approach to residential planning and integrated transport planning, James wrote:
As a transport professional, leading a team of transport specialists at Hydrock, we were surprised by this BBC article, which paints a very different picture to the one which we see resulting from well-planned developments, integrated with their surrounding transport networks, providing users with real travel choices.
Working with many homebuilder clients, of various sizes, we are used to having to prove to the authorities that sites are either sustainable, or will be made sustainable through the interventions of developers.
Travel Plans and Transport Assessments have a purpose
Every development of significant scale will have to provide either a Transport Statement or Transport Assessment and, commonly, a Travel Plan – all produced to rigorous professional standards, in line with policy and guidance. These documents have been with us for many years, and Travel Planning in particular is well established. I've recently been presenting at seminars talking about the benefits that can and do arise from a well-delivered Travel Plan – significant reductions in car trips due to the availability of realistic and attractive alternatives.
Changing attitudes to car usage
Car travel will continue to be a key transport mode for the foreseeable future, albeit there is unprecedented change going on in terms of how those vehicles are fuelled, how they are owned, where they can be used, and the level to which they are autonomous of those travelling in them. However, that is only part of the picture. Attitudes to cars are rapidly changing – we are seeing ongoing reductions in licence-holding, ownership costs are prohibitive for many, and younger generations no longer see the car as a status symbol and emblem of success.
Step-change in public expectation from other modes of travel
Likewise, for more than 20 years our starting point for assessing developments' transport needs has been to review, prioritise, integrate and provide for walking, cycling and public transport. In that period we have seen a step-change in both public expectations and provision for those modes of travel – connectivity audits, high-quality provision for pedestrians and the burgeoning 'cycle resurgence' (it's nothing new, we just 'forgot' about cycling in this country) combine with public transport services of a standard which encourages use by all.
The picture is not perfect of course, and local / national issues with provision are well documented. However, we have taken a huge leap forward and we are seeing the benefits of decades of policy, guidance and hard work to deliver sustainable, cohesive and balanced places.
An unrecognisable picture
Notwithstanding Government's justified focus on housing delivery, I doubt that our developer or public sector clients would recognise the picture painted in the BBC report of 'developers…sitting on greenfield sites' and councils 'peppering housing round towns without any regard to whether the land is accessible or not' – that has never been the case during my career nor, as far as I can tell, for the preceding decade or more. Similarly, the Local Government Association is quoted as calling for 'councils to be given powers to ensure house builders contribute to local infrastructure and services as part of new development' – powers which have existed in varying forms throughout much of the history of Town Planning in this country.
Accessibility is critical to deliverability
Transport for New Homes' Summary report highlights many of the issues which we continue to contend with, but does not directly address these powers. For example, it is suggested that rural authorities 'may have to locate thousands of new homes…in relatively isolated locations…away from a network of good public transport…away from the places that people need to travel to'. The report suggests that 'deliverability' trumps all other planning considerations, with Transport Assessments being 'done later' – this overlooks the key inputs of the Highway Authorities at plan-making stage, where accessibility is critical to 'deliverability', as well as the required focus of Transport Assessments on providing non-car access.
Traffic modelling is central to masterplanning
Turning to the effect of development traffic, the Transport for New Homes report says 'the cumulative effect of many new developments across an area is never modelled'. On the contrary, assessment of such cumulative effects has been a requirement of the Transport Assessment process for decades and, at a strategic level, informs area-wide traffic modelling by local authorities and Highways England.
Similarly, those of us involved in masterplanning and placemaking will not recognise the view that 'it is rare that new roads are built to access new housing by bus or by foot'. On the contrary, more or less every road which we design has to accommodate a mix of users, with bespoke infrastructure providing safe and direct routes for pedestrians, cyclists and buses where required.
The importance of good placemaking
Certainly at Hydrock, we work closely with architects, landscape architects and masterplanners, and our guiding principles come from documents including Manual for Streets, as well as a host of more-recent guidance and best-practice examples. Whilst the overall design of Poundbury evokes varied responses within the profession, few disagree with its principles in terms of sustainable accessibility and reducing the dominance of the car within the urban environment. We agree with Transport for New Homes that these underlying principles are exemplars; however, they are not limited to Poundbury and the handful of other examples cited in the report. Rather, the majority of sites which we work on are driven forward by design teams that recognise the benefits of design which accommodates cars in a way which delivers priority for other modes; likewise, a majority of our housebuilder clients aspire to good placemaking and understand that the market rewards such good design through higher sales values.
Delivering offsite improvement works
It is disappointing that Transport for New Homes appears to overlook the mechanisms for developers to deliver outside of the site boundary – e.g. via s278 highway works or through s106 obligations / financial contributions. These are common mechanisms for delivery of offsite improvement works for pedestrians, cyclists and public transport alike, all of which are normal requirements of the authorities through the planning process. Similarly, our experience is that there are significant advantages to agglomerations of mixed-use development such as urban extensions, new towns and Garden Villages – these are rarely 'isolated' as the report suggests; rather, they provide the critical mass to deliver containment, economic and social sustainability, and a financial case for the delivery of new / extended high-quality bus routes.
We've moved on
In summary, whilst we may agree with the general themes presented in the BBC article and the Transport for New Homes report, we disagree with the detailed arguments and we are disturbed by the traction that these seem to have gained amongst some politicians, motoring organisations and other key interest groups. Whilst we must focus on avoiding the problems cited by Transport for New Homes, we're taking a more positive view at Hydrock.
Firstly, we cannot underestimate the legitimate importance of housing delivery. Neither can we steer all development away from rural areas. Many of the problems raised seem to relate to specific design points, rather than a widespread 'issue', and a good number of the developments reviewed in the report are typical of older layouts – the industry has moved on. Overall, the National Planning Policy Framework (NPPF) and a raft of policies and guidance over the last 15-20 years combine with planning powers to avoid the issues which these articles raise, and it is because of this that we have seen a radical shift in the quality and connectivity of the places which we help to deliver.
Contact: James McKechnie, Divisional Transportation Director, Hydrock
How can people from lower socioeconomic backgrounds and under-represented communities access our industry? We hosted a roundtable in London with @bitc focused on how to create more accessible routes into the built environment sector. Read more here https://t.co/Swe0DONU6H https://t.co/ekNckfBZxJ