EV Charging Strategy for Charge Point Operators
Data-driven investment strategy for EV charge point operators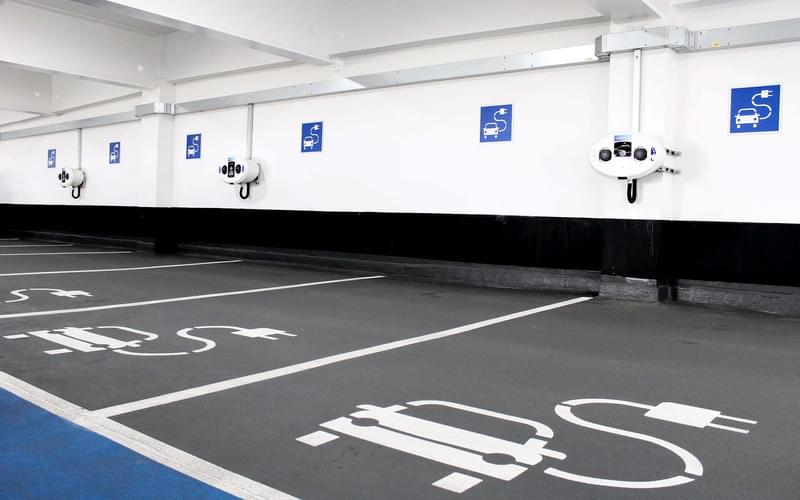 We are working with charge point operators to identify the best implementation strategy for EV charge points across any number of sites.
Part of our offering is to identify the optimum volume and type (diversity) of chargers to maximise revenue, accounting for (but not limited to), current and future changes in demand; end-user behaviour including dwell time; and anticipated charge state on arrival/departure.

Through detailed modelling using StratEV we are assisting charge point operators to specify appropriately to ensure there is charging diversity according to the needs and behaviours of EVs using the site(s) in question - now, and for future years up to 2050.
Acting on your behalf we are able to make data-led recommendations to suit the needs of the end-user.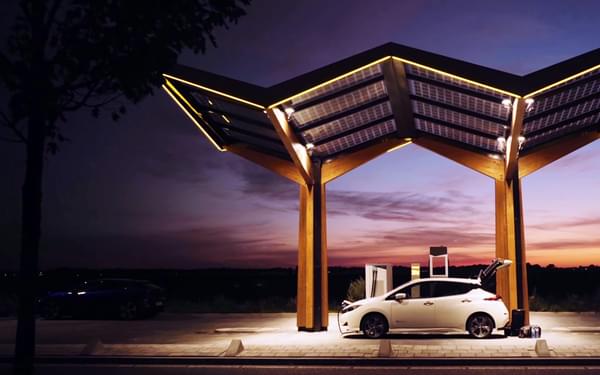 Introducing StratEV
StratEV is unique within the industry.
Developed by Hydrock, StratEV combines transport planning, utilities, smart energy and sustainability (SES), and electrical engineering inputs to predict Electric Vehicle (EV) charging demand, power requirements, and potential revenue.
StratEV combines multiple data sets to assess scenarios based on thousands of variables, interrogated in rapid time, creating a highly flexible tool.
Let's talk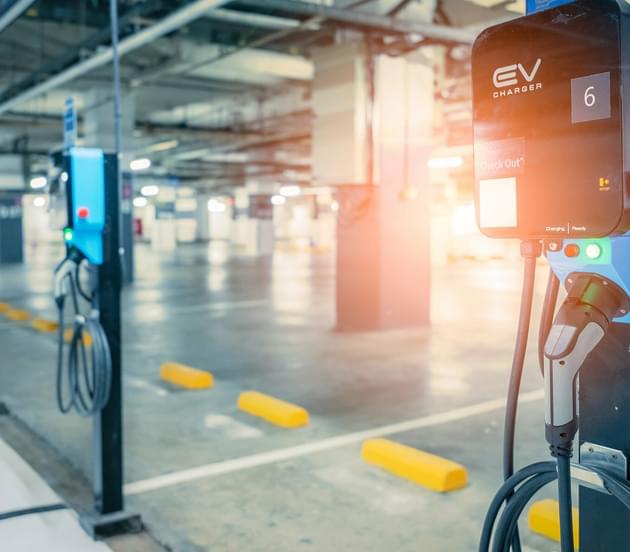 Different levels of assessment
StratEV Lite
Before delving into the detail of a specific site, clients with multiple sites are requesting a high-level analysis of overall site suitability across their portfolios, including likely demand, best mix of chargers, and an indication of potential revenue.
Full StratEV
In addition to the higher level, strategic advice we offer, a full analysis of your site(s). Using StratEV adds significant detail to the above, including power requirements/capacity, behavioural inputs, origins/destinations, journey purpose, and level of charge on arrival/departure.
How we can help charge point operators
Our advisory and modelling capability means we can:
Calculate demand for EV charge points at an unlimited number of sites
Identify sites for maximum revenue generation
Provide energy profiling and power demand, including grid connection costs
Minimise and optimise your spend on electricity connection and on-site infrastructure
Identify the best sites for best ROI, including optimal placement of rapid charging points
Accurately predict demand for EV charging spaces
Calculate revenue from EV charging points
Analyse power/energy demand and cost
Optimise the number and type of chargers required, ensuring sufficient provision - now and up to 2050
Eliminate over-specification and its significant related costs, including chargers, on-site infrastructure, and grid connection costs
Talk to us
To learn more about our EV charging infrastructure advisory and modelling services, book a short demo call below.