EV Charging Strategy for Investors and Asset Managers
Qualify funding decisions, realise new income streams and maximise commercial returns from your portfolio using EV charging infrastructure.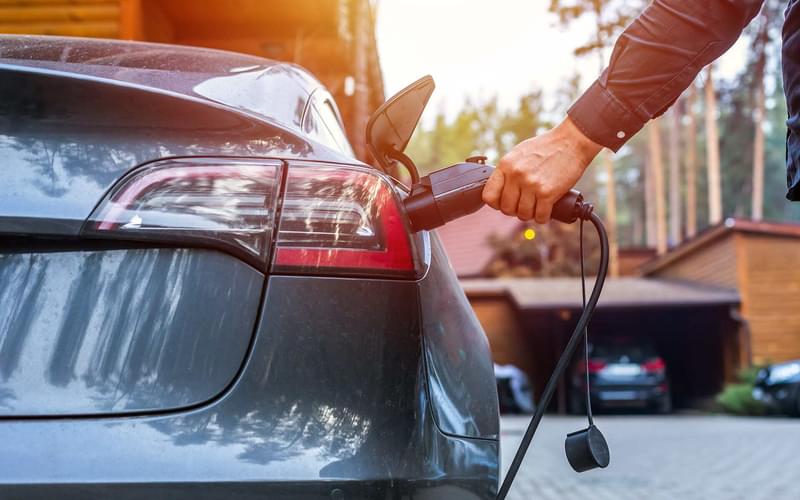 Whether you are a private investor, an institutional investment organisation, asset owner or real estate manager, EV charging infrastructure represents major investment.
We help by identifying the highest value solution in line with your fund objective, and by qualifying the business case / the financial offer from EV charging providers.
Hydrock's StratEV® modelling tool gives investors, real estate managers and asset owners an unmatched insight into how best to introduce EV charge points, generating income, avoiding unnecessary costs and boosting the green credentials of your real estate portfolio.
The breadth and accuracy of our data analysis means StratEV® is an unparalleled tool used as a prerequisite for funding.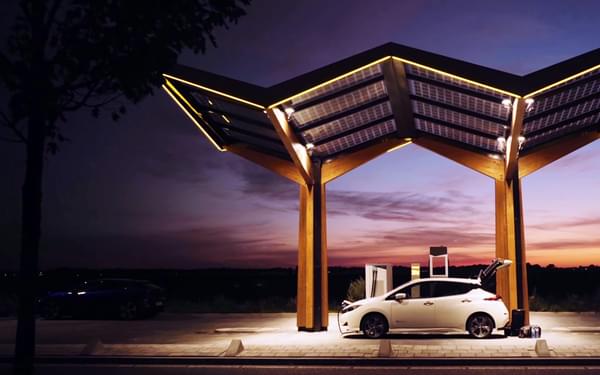 Introducing StratEV®
Developed by Hydrock, StratEV® combines transport planning, utilities, smart energy and sustainability (SES), and electrical engineering inputs to predict Electric Vehicle (EV) charging demand, power requirements, and potential revenue.
Through automation, StratEV® combines multiple data sets to assess scenarios based on thousands of variables, interrogated in rapid time, creating a highly flexible tool.
Book a Demo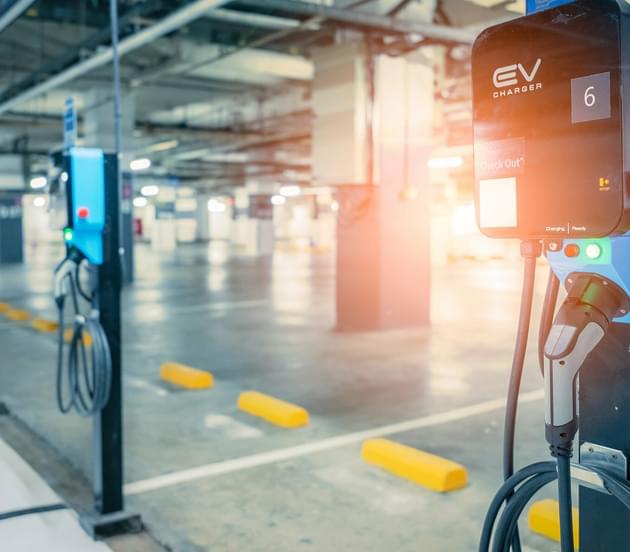 Different levels of assessment
StratEV® Prospect
Before delving into the detail of specific sites, we're supporting clients with multi-site portfolios by providing a high-level indication of which sites they should focus on as part of their initial roll out. StratEV® Prospect takes initial demand metrics to provide clients with a prioritisation of portfolios ranging from a handful of sites to thousands of locations internationally.
StratEV® Lite
StratEV® Lite provides the first level of detailed analysis at a site-specific level. Clients with multiple sites are requesting a high-level StratEV® Lite charging suitability analysis across their portfolios, including likely demand, best mix of chargers, and an indication of potential future revenue.

Full StratEV®
In addition to the higher level, strategic advice, we offer a full analysis of your site(s). Using Full StratEV® adds significant detail to the above, including power requirements/capacity, behavioural inputs, origins/destinations, journey purpose, and level of charge on arrival/departure.

Full StratEV® can also assess onsite power requirements for non-EV charging uses, the positive effect of renewables, battery storage and vehicle-to-grid.
Who are you?
We understand the challenges faced for investors, asset owners and real estate managers across multiple sectors. If you're involved in EV charge point roll out in any sector, we'd be pleased to talk to you about the issues you are facing – our clients include:
EV Charging for residential developers
Building regulations, planning policy and rapidly-increasing market demand make EV charging a high priority for residential developers and their buyers/residents.
From large-scale masterplan sites to individual dwellings, housebuilders need to optimise the location and efficiency of charging provision. This includes providing the right number of chargers in line with regulations, 'passive' provision of ducting for further chargers, and ensuring that the correct mix of chargers is (or can be) installed.
We help you to de-risk your development by advising on what infrastructure to provide upfront, regulatory requirements to enable further provision, and matching EV charging to customer demand. Given the duration over which many larger sites are constructed, Hydrock's StratEV® assessments provide you with future-proofing advice based on our understanding of rapidly-changing charging and vehicle technologies, ensuring that your proposed provision remains relevant to your clients' needs. Our understanding of the significant grid connection costs associated with residential development sites enables us to predict EV charging power demand at day-one and up to 2050, minimising the risk and costs of over- or under-provision.
EV Charging for airport operators
As airports look to decarbonise, transitioning to all-electric airside fleets, ample provision of EV charging for rental fleets and car parks is critical to achieving net zero.
However, implementing this infrastructure represents significant investment and places major power demands on the grid. Sometimes, energy provision itself can be the challenge, especially for peripheral or remote parking locations where there may be little or no power supply.
Hydrock can advise the most efficient way to facilitate an electric future for airports including forecasting the number of EVs, revenue predictions, power demand and on-site power storage/generation. Through modelling your site using StratEV®, and in collaboration with our Smart Energy and Sustainability colleagues, we can find the right energy mix to maximise value.
EV Charging for healthcare estates
As the NHS looks to decarbonise, transitioning to all-electric fleets and ensuring ample provision of EV charging across car parks is an achievable step towards a net zero future.
EV charge points can also serve as an effective revenue stream, with emerging vehicle-to-grid or battery storage technologies allowing NHS estates to sell energy back to the grid. Hydrock can advise the best strategy for achieving revenue generation, supported by StratEV® with ensures a data-led approach to maximising ROI.
If you are looking to introduce more EV charging capability across your healthcare estate, including fleet, patient and community use, we would be delighted to discuss how to approach this.
EV Charging for higher education
University and college campuses are home to hundreds of parking spaces that serve an increasing number of EV drivers, alongside significant demand from the current vehicle fleet. Many of these parking spaces lie unoccupied during the night and out of term.
Hydrock's StratEV® software provides an evidence-driven approach to car park optimisation and EV charging provision. Alongside this, dual utilisation of parking spaces outside of peak periods can present additional revenue streams - for example, the evening / overnight use of car parks for charging of last mile EV services including logistics, food delivery or DaaS (Delivery as a Service) is proving increasingly popular with estate owners. Many of these businesses have growing EV fleets but find adequate charging provision a challenge, especially if power provision at their depots is limited.
Hydrock is advising clients about the commercial opportunities EV charging infrastructure presents within their asset portfolios, including how best to optimise investment in EV charging points using StratEV®.
EV Charging for commercial
Following government announcements in November 2021, commercial buildings with more than ten on-site parking spaces now require at least one charge point, and cable routes for at least one in five spaces. Developers are looking to maximise their ROI in EV charge points, whilst catering for current and future demand.
Whilst compliance with the minimum requirements appears an obvious choice, the potential benefits to a more considered strategy may be overlooked. To date, assessments of site suitability, charging demand, grid connection requirements, and potential revenue have been undertaken in a very basic way, because a data-led approach considering the multiple factors that affect most investment decisions has not existed.
StratEV® addresses this data gap, providing robust analysis that minimises overspending and overspecification, ensuring the right commercial solution is reached.
EV Charging for Logistic & Distribution
The logistics and distribution (L&D) sector is seeing a rapid transition to all-electric fleets. In the quest to decarbonise, Hydrock is observing significant over-specification and over-spending. High value investment decisions are being made without suitable data inputs and subsequently, grid connection costs in particular are frequently much higher than they need to be - in some cases, by a factor of £millions.
StratEV® can demonstrate how these costs can be minimised in response to a data-driven picture of how EV charging infrastructure is used in practice on L&D sites, now and in future scenarios - including detailed assessments of demand, and the potential positive effects of smart-charging technologies.
Similarly, Hydrock can advise on dual utilisation of EV charging space as an alternative model and potential revenue stream. Use of alternative charging infrastructure including charge hubs in retail parks and urban car parks during quiet times (at night, out of term, etc) to charge EV fleets without returning to depots is one of many strategies the L&D sector is starting to adopt. This supports last mile fleets in particular and enables more efficient deployment and time management, accounting for journey types, vehicle weight and more.
EV Charging for retail
Retail developers are uniquely positioned to implement EV charging infrastructure, future-proofing their asset base and introducing an additional revenue stream.
Provision of EV charging infrastructure plays a vital role in attracting high value customer footfall as EV adoption soars, but charging options remain limited.
However, specifying the number and type of chargers to fit with the demand of your client base is critical to achieving maximum ROI. StratEV® assesses thousands of variables including where EV charging users originate, their destinations, visitor fleet composition, likely level of charge on arrival/departure, socio-economic data and more.
EV charge points can also be utilised out of hours by last mile EVs, food delivery services and dark kitchens, Delivery as a Service (DaaS) vehicles or even as a community charging hub.
We are working with clients to maximise the value of their retail assets. Get in touch to find out more.
EV Charging for car rental
Rental fleets are increasingly transitioning to EVs in order to meet client expectations, policy requirements and ESG objectives.
The traditional 'return it with a full tank' model has fundamentally changed, and rental operators will need to accurately forecast charging demand alongside associated infrastructure and power requirements. Hydrock's StratEV® software can provide operators with all of these details from current-year scenarios up to the year 2050.
This enables rental operators to make informed decisions on current and future charging provision to reflect demand, whilst minimising costs and optimising their infrastructure provision from the outset.
Recognising the high cost of space for car rental operations, Hydrock is also able to advise on the potential sharing of EV charging facilities which may exist in the vicinity - including nearby airport, retail or commercial car parks.
As EV adoption soars, reliance on charging provision for hotel guests means access to overnight charge points is now seen as a key differentiator in purchasing decisions.
To meet rapidly changing demand, hotel operators need an evidence-based approach to ensure EV charging provision suits the needs of guests now and in future, and investment is financially robust. Over-provision means a longer return on investment; under-provision means loss of potential clientele.
Considerations that affect EV charging strategy include:
Hotel customers are likely to have travelled long distances and therefore arrive with low charge. StratEV® considers where journeys originate from and likely charge on arrival.
Overnight stays provide an opportunity for a slower pace of charge. StratEV® illustrates the requirement for different charger types, whether this is slow, fast or rapid, all of which affect grid connection, ROI and operational costs.
Arrival times affect power requirements. Overnight charging doesn't always mean longer periods of charge for customers who arrive late and leave early. Is there a need for rapid, high-power charge points?
Hotel strategic locations. Hotels are usually placed next to strategic and principal roads within the UK network. Can these sites be used for on-route charging, given the proximity to local eateries?
For hotel operators with multiple sites across a variety of settings - urban, out of town or rural; dense, constrained or sprawling car parking availability - priority of sites will be critical to ensure a return on investment from installing EV charging infrastructure. We take a 'big picture view' and advise clients with large property portfolios where their initial investment is best placed, and how to approach a programme of the rollout.
Talk to us
To learn more about our EV charging infrastructure advisory and modelling services, book a short demo call below.