Back to News
Adam Eaton joins fire engineering team in Birmingham
12th Apr 2021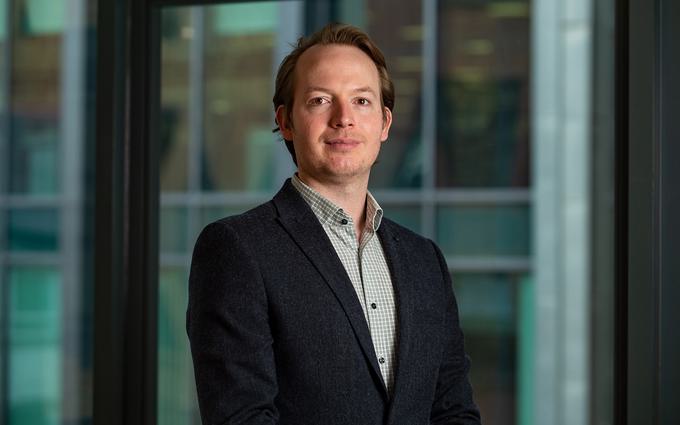 We're delighted to announce that Adam Eaton has joined Hydrock as Associate Fire Engineer in our Birmingham office.
Adam will lead the delivery of our fire safety services to our clients across the Midlands, as part of our Fire Engineering Division which has rapidly grown to be one of the largest of its kind in the UK.
Commenting on his appointment, Adam said:
"I'm delighted to join Hydrock as one of the few firms equipped to provide 'The golden thread' of fire engineering services, operating from design stage right the way through to occupation of buildings. This epitomises Hydrock's forward-thinking nature and continued support of culture change across the construction industry through best-in-class solutions."
Adam has joined Hydrock from Hoare Lea and brings with him local knowledge and experience of high-profile schemes across the commercial, education and residential sectors. These include a major housing-led regeneration project at the former Birmingham City University Campus in Perry Barr, where he led the fire strategy works (RIBA Stages 2 to 5) on a site that will ultimately provide in excess of 1,400 homes and has a construction value of over £500m.
He has a keen interest in residential developments and particularly later living apartments for the elderly, and has previously developed a standardised fire strategy design for a large retirement village provider, which has consequently been used as the baseline for all their future developments in England.
Adam's experience in the commercial sector includes acting as the fire strategy lead for the 50m swimming pool during the construction of the £42m Moorways Sports Village in Derby. Further afield, he was also the engineering lead, from concept stage through to construction, on two brand new state-of-the-art stadiums in Qatar ‒Al Rayyan and Education City ‒which have been purpose-built for the FIFA World Cup 2022.
During the pandemic, Adam was responsible for producing the fire strategy as the NEC Birmingham was converted into a temporary 4,000 bed Nightingale field hospital, which won the CIBSE Project of the Year Award.
His strength lies in the various design guidance and codes, which he uses to successfully negotiate and agree non-standard fire strategy designs where they do not meet prescriptive guidance. A critical aspect of this entails liaising with approving authorities such as building control, inspectors and the fire service, without compromising on the highest levels of fire safety in design.
Speaking about Adam's appointment, Rui Sun, Director of Fire Safety at Hydrock, said:
"I'm delighted to welcome our newest member of the team. Adam's leadership and close relationship with local clients will ensure we're ready to help realise their vision across the Midlands, which we recognise as a region with huge potential and a number of exciting developments in the pipeline. With his track record across a wide range of sectors, notably with commercial, residential and later living buildings, he will be a real asset to our multi-disciplinary team in Birmingham."
Outside of work, Adam is engaged with the industry and his peers, which has included guest speaking at Chartered Institution of Building Services Engineers (CIBSE) events on the topic of integrated building services and fire strategies.
Adam's academic credentials include a Master's degree, with a focus on civil and structural engineering, which he gained from the University of Sheffield.