Back to News
Appointed to support the delivery of world-class resources for the UK's agri-tech sector
10th Feb 2016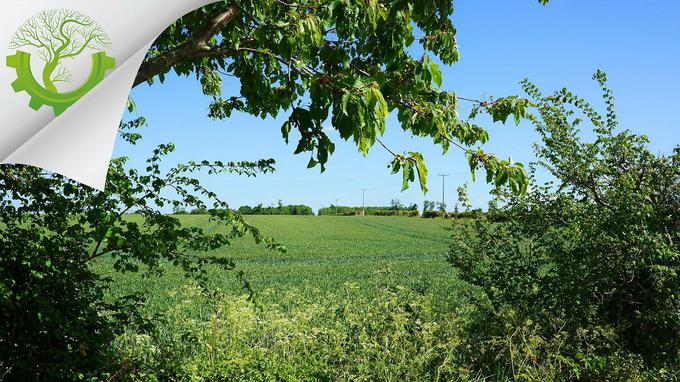 Hydrock has been appointed by SmithsonHill to help assess the suitability of land near Cambridge for a commercial hub orientated around the existing agri-tech and field trials in the region.
Owned by SmithsonHill (a partnership between Hill Commercial Investments and Russell Smith Farms) the 530 acre site which forms the focus of Project UNA is situated to the east of the A1301 within the parish of Hinxton, nine miles south of Cambridge. Cambridge is one of the largest research based life science (including bioscience, biotechnology and agri-tech) clusters in the world.
SmithsonHill seeks to develop collaborative environments that encourage and enhance Cambridge's global reputation for innovation. The company is keen to support the strong life sciences and agri-tech sector in the region with a collaborative use of the land that facilitates the creation of a best-in-class hub. Working closely with local communities, Project UNA's principal objective is to enhance the Cambridge sub-region's prosperity by tackling issues in relation to transport, infrastructure and mobile phone and broadband coverage and improving resources in these key areas.
Advising at the feasibility and planning stages of this exciting project, Hydrock has been commissioned to deliver multi-disciplinary engineering consultancy which will include land quality studies, sustainable drainage strategies, utility assessments, a flood risk assessment and other infrastructure requirements.
Working as part of a team of leading experts, we will help our client to understand the full impact of any future development and produce recommendations for the benefit of the community. Other project partners include Terence O'Rourke, Alan Baxter, Envision, Accon UK, PhD (Public Health by Design) and Richard Stock.
Emma Fletcher, Managing Director of SmithsonHill said: "While there are several developments under consideration in the region at the moment, we have a different approach. We believe any additional developments need to be for the good of the local community as well as for Cambridge and beyond. As such, we haven't come to market with a masterplan, but with a specific focus on collaboration with the local parishes and other businesses in the area to ensure we propose something for development that will be both beneficial and sustainable not just for the land in our control but for the sub-region and its residents."
Dave Lawes, Programme Delivery Director at Hydrock, said: "We are delighted to be working for SmithsonHill. Their commitment to high levels of service, effective teamwork, mutual respect and a highly collaborative approach that engages local businesses and residents to ensure the best outcome for everyone, is exactly how we work at Hydrock. We are proud to be playing a part in this important initiative which will help facilitate the future success of both businesses and local communities by contributing to the region's future prosperity."
Read more about Project UNA here.