Back to News
Eva Mills crowned 'Best woman electrical and mechanical engineer' at WICE Awards
22nd May 2019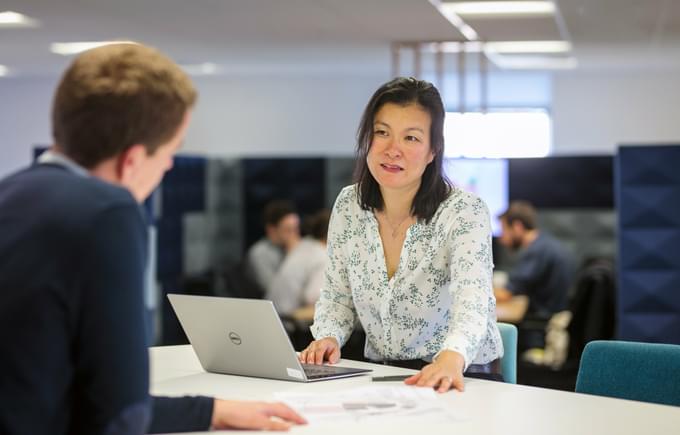 We are extremely proud that one of our own engineers, Eva Mills, has been recognised as best M&E engineer at the prestigious European Women In Construction and Engineering Awards
Eva celebrated her outstanding award win with her family and colleagues at the awards evening, held in London on 21st May 2019.
Now in its third year, the European Women In Construction and Engineering Awards aims to recognise the contribution women make to the construction and engineering industries. Its mantra – to 'break down barriers and build new heights' – was vividly demonstrated at the awards as women from across the industry were given the platform to celebrate their respective contributions.
Eva faced eight other impressive finalists in the 'Best woman electrical and mechanical engineer' category, ultimately taking home the award in recognition of her impressive career delivering projects on a national and international scale and her work as a female mentor. Throughout the awards process and alongside proving outstanding technical ability, Eva demonstrated how she uses her role to act as a role model for both younger members of the business and school-aged young women considering a career in STEM.
Commenting on the award, Eva said: "This is an incredibly proud moment for me, and my family. The journey to this point started when I stepped off a plane from Hong Kong aged five, not knowing a word of English.
"Being a woman in the engineering and construction industry can be very challenging – for many years in my early career I was the only woman in a group of 100 engineers – but I'm passionate about addressing the gender balance, and showing younger women what a rewarding industry this can be. This award is as much for anyone I can inspire as it is recognition of my engineering accomplishments."
Now, that's the way to finish the week! Awesome news to win the consultancy category @BrisPropertyAwd. We're so proud to call Bristol our home as a major employer in the city, shaping great places in and around Bristol. https://t.co/I07n37zRYG