Back to News
Eva Mills steps up to lead Hydrock's Building Performance Engineering business
4th Mar 2019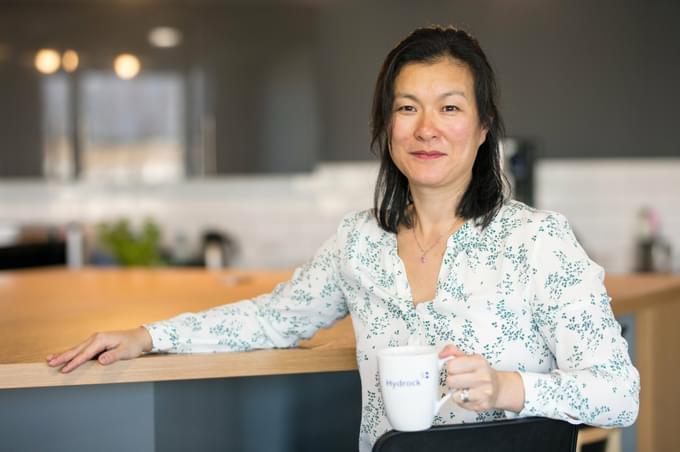 We are delighted to announce the promotion of Eva Mills to Director of Hydrock's national Building Performance Engineering business. Eva takes over the position from Henry Easterbrook, who, as a Board Director, has a centralised, national role, driving innovation and growth across Hydrock's multi-disciplinary divisions.
Hydrock's Building Performance Engineering business was founded from a standing start by Henry Easterbrook in 2013. The exceptional growth and success of this division now sees around 150 staff delivering services including fire engineering, acoustics, air quality, utilities, specialist environmental services including BREEAM, WELL and LEED assessments, and mechanical and electrical engineering. Henry was appointed to Hydrock's Board in 2017.
Eva joined Hydrock in 2016 and brings over 20 years' experience in the industry. She acted as project director delivering the M&E design on a major hi-spec R&D facility for Dyson; she has been instrumental in our work on the new headquarters for the UK Hydrographic Office and on our work with retirement living specialist, PegasusLife. Her contribution has also seen significant progress made in key areas including employee engagement and client satisfaction.
Commenting on her appointment, Eva said: "Hydrock's Building Performance Engineering business has established itself as an innovative and highly collaborative partner for clients who want pragmatic advice that cuts through the noise. I'm delighted to be offered this opportunity to lead a business division with such personality and look forward to expanding our service offering and delivering nationally renowned projects across the UK."
Henry Easterbrook commented: "Eva has proven herself as a highly capable project director and team leader. Her business acumen and extensive experience on major projects around the world is an invaluable asset to both Hydrock and our clients. I have every trust that Eva will continue to grow the Building Performance Engineering business with confidence and success".
To date, Hydrock's signature Building Performance Engineering projects include Hangar 86 for Dyson; Aurora, the Grade A office development and only BREAAM Outstanding building outside London; UK Hydrographic Office; the new performing arts centre at Wellington College; South Bank in Leeds and the new Castle Park View tall tower development in Bristol.
Get in touch here with: Eva Mills and Henry Easterbrook.
Now, that's the way to finish the week! Awesome news to win the consultancy category @BrisPropertyAwd. We're so proud to call Bristol our home as a major employer in the city, shaping great places in and around Bristol. https://t.co/I07n37zRYG