Back to News
Final stage of landmark English National Ballet, London, appointed to Hydrock
9th Feb 2017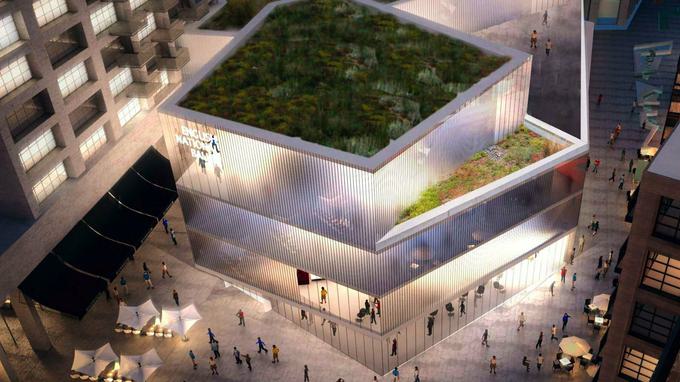 Hydrock's building performance engineering and structural engineering teams have been appointed to the final stage of English National Ballet's landmark new home on London City Island. The appointment secures the team's involvement from conception to completion on this iconic, high profile building in the nation's capital.
Hydrock's successful delivery of stages 1-3 has played a significant part in being awarded the stage 4, detailed design contract.
The focal point of the building will be the production studio and auditorium which will house a full size performance stage, fly tower and performance lighting, with the building services and acoustics design allowing full professional audio and video recording.
Given that many of the large spaces in the building will be used intermittently, Hydrock has worked closely with English National Ballet to develop occupancy schedules which have been used to rationalise peak loads to minimise plant size, capital costs, running costs and maintenance requirements.
The building incorporates specialist areas which have been specifically designed to English National Ballet's requirements including dance studios, a hydrotherapy pool and ice bath, dye room, spray booth, music room and physiotherapy suite.
The approximately £14.5-£15m fit out will create a world class facility on Eco World Ballymore's newly developed London City Island, a mixed-use district in East London, located on a 4.7ha brownfield site on a peninsula between the River Lea and the Thames. The island uses its own district heating system to provide all the heating energy to the building.
The building is due to be fully operation by late 2018.