Back to News
Hydrock acquire leading logistics specialist, Kelly Taylor & Associates
4th Mar 2021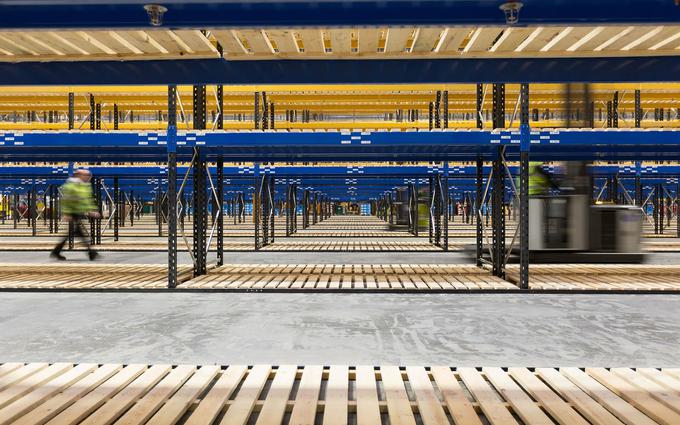 Founded in the 1980s, and with over three decades of experience working predominantly with both blue-chip developers and end users in the logistics and distribution warehouse sector, Kelly Taylor & Associates (KTA) deliver mechanical, electrical and public health engineering design, utilities infrastructure, and energy and sustainability consultancy services.
This acquisition complements both our established multi-disciplinary service offering, which includes a strong existing M&E and energy and sustainability capability, and our own established presence in the logistics sector.
There are a number of projects that Hydrock and KTA have collaborated on with clients including GLP and SEGRO, most notably the recent completion of Magnitude 314 for GLP at Magna Park in Milton Keynes. This 314,123 sq ft logistics development is the world's first Net Zero Carbon for Construction verified building, and Hydrock delivered the civil, structural and ground engineering design, and KTA the M&E design.
Commenting on the acquisition, Dr Brian McConnell, Hydrock's CEO, said: "This is a fantastic addition to the Hydrock family. We've been talking to the Kelly Taylor team for around two years, and we obviously know their design team very well from the projects we've worked on together."
"They are a great fit into our existing business in terms of core expertise and core sector, and having got to know them well over the last two years, it will be a strong cultural fit too. They are warmly welcomed into our business."
KTA have delivered in excess of 10 million sq m of distribution facilities worldwide and are experienced in designing for all types of internal environment and a wide range of products, from frozen food to toxic chemicals.
KTA's CEO, John Griffiths said: "We are excited to join Hydrock and having got to know both the senior leadership team and the delivery teams in the logistics sector, this is a perfect fit for us."
"It was the wish of our late Chairman and CEO, Ray Arnold, who sadly passed away last November, to be acquired by Hydrock, and I'm pleased that we've achieved this in his memory."
"There are so many shared experiences already between our companies, and so much to get stuck into in the logistics sector, I'm really excited for the future within Hydrock for the whole of the Kelly Taylor team."
Led by John Griffiths, Kelly Taylor & Associates will become a Hydrock company and will retain its own identity for the foreseeable future.
Reflecting on the significance of the logistics sector both in the UK and internationally, Hydrock's CEO, Dr Brian McConnell noted: "There are so many changing dynamics around the logistics sector and the user's requirements from space. There is the rapid emergence of last-mile logistics and the opportunities to re-purpose existing property assets. At the mega hubs where power demand can be a constraint, especially with the advance of electric vehicles, there is the opportunity for power generation, storage and income generation. Other factors of increasing importance are the increased focus on designing for employee wellbeing and the importance of meeting the ESG requirements of the funders."
"With KTA's experience in systems design and sustainability, coupled to our own experience in earthworks, civil and structural design, and energy and storage, it represents an exciting future for Hydrock and KTA."
KTA employ 20 staff in total from two locations, in Plymouth, Devon, and Lutterworth, Leicestershire, and this takes Hydrock's total headcount to 550.