Back to News
Hydrock and BAM transform trio of schools in Devon and Cornwall
10th Sept 2019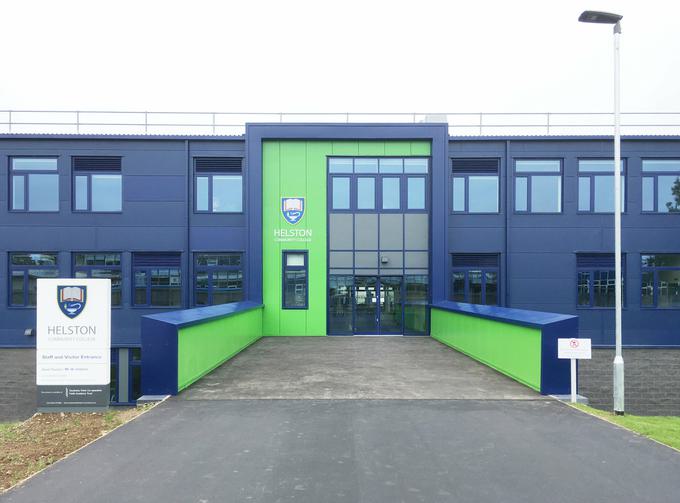 Hydrock has worked closely with BAM Construction to transform a set of ESFA-funded schools in Devon and Cornwall.
The three schools, in Helston, Newquay and Plympton, will all follow the same model, with the £12.5m Helston Community College being the first to reach completion and handover in early August.
We helped BAM to win the project through a competitive tender process, as part of a government programme that identifies schools with the weakest buildings and facilities and funds their regeneration.
The ESFA set out strict specifications for new school builds under the scheme, requiring any designs to be energy efficient, and incorporate plenty of daylight and natural ventilation. Our Building Performance engineers rose to the challenge, designing compliant building services by using thermal modelling at the early concept stage.
All three of these projects have been designed to have a positive impact on the wider area. The first completed school, Helston Community College, features a full range of educational facilities, including science labs, technology workshops, a kitchen and dining area and an assembly hall with a stage and theatre-style seating.
As the school is at the heart of the local community, the facilities have been designed to double up to offer a chance for as many people as possible to engage with them.
The sports hall, fitness suite and activity centre have all been designed as a separate area that can be isolated from the rest of the school, allowing local residents to use them at evenings and weekends.
Specifically at Helston Community College, in order to ease the transition process to the new facilities, the new block has been built on the older sports pitch, constituting phase one. Phase two, commencing now, will see the old school block demolished and a new sports pitch constructed in its place.
Tretherras school in Newquay also handed over in mid-August and Plympton Academy will hand over in 2020.