Back to News
Hydrock appoints Robert Henshall to grow structural engineering team in Manchester
30th Sept 2019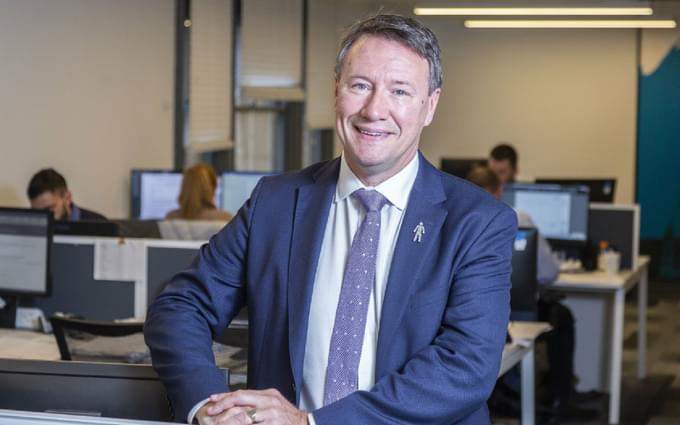 Hydrock is delighted to welcome Robert Henshall to lead the growth of our structural engineering team in Manchester and across northern England.
Robert joins Hydrock from Shepherd Gilmour Infrastructure as a director in our national structural engineering business. Prior to this, Robert was a regional director at BWB Consulting where he set up and ran their Manchester city centre-based office.
Experienced at working in a multi-disciplinary engineering environment, Robert joins Hydrock's 30-strong team in our office on Albert Square to develop our structural engineering capability alongside teams delivering geo-environmental and geo-technical engineering, building services, fire engineering, acoustic engineering and transport services.
Robert has particular expertise in the industrial, retail, mixed-use leisure and education sectors. In his career he has worked on a range of schemes for LandSec including the extension of the White Rose Centre in Leeds, Kingsway Business Park near Rochdale for Wilson Bowden Developments and designed a number of new fire stations built by ISG across the north-west region.
Commenting on the appointment, Jerry King, Director of Hydrock's national structural engineering division, said: "We are delighted to welcome Robert to Hydrock to lead the expansion of our structural engineering team in Manchester. His experience enables him to hit the ground running with our existing clients and with his strong connections in the region, Robert complements our existing team in Manchester who are well-known and well-respected in this active market."
On joining Hydrock, Robert said: "There is a great spirit in our Manchester office and I've been warmly welcomed. I'm now looking forward to developing existing relationships and working on some exciting new schemes whilst contributing to Hydrock's national structural engineering capability."
Robert is now involved in Hydrock's delivery of civil and structural engineering design on two high-grade residential developments in the Ancoats district of Manchester.