Back to News
Hydrock shortlisted at the Insider North West Young Professionals Awards 2021
26th Mar 2021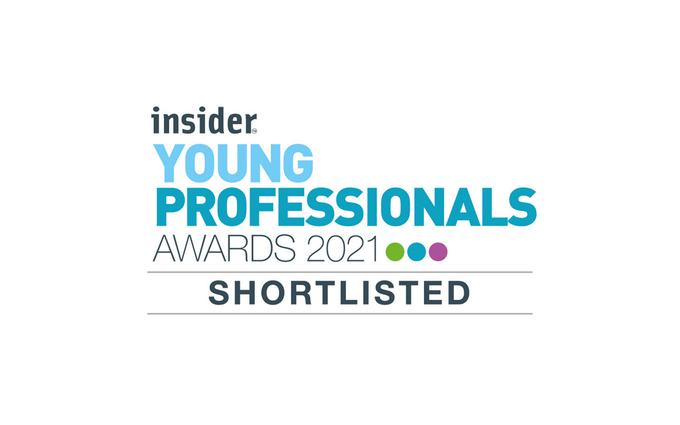 Hydrock is delighted to announce that our Manchester-based acoustics team has been shortlisted for the 'Young Professional Team of the Year' award at this year's Insider North West Young Professionals Awards.
The event, which celebrates young business talent right across the region, will take place on Thursday 30 September 2021 at The Midland Hotel in Manchester.
Simon Keegan, Insider Editor, said:
"It is a testament to the professionals and strength of companies in our region that even after the most challenging year in memory, we have received more entries from more companies for these awards than previous years. On the strength of these entries, the future of the region looks very bright indeed."
Our blossoming team has embedded itself in the preparation, planning and design of future communities in the north with respect to sound. Part of the fabric, we're now working on some exciting projects and schemes, including 10,000 dwelling residential developments, Manchester Surf Lake, Piccadilly East Strategic Regeneration Framework and City Labs.
Commenting on being shortlisted for an award, Lewis Stonehouse, said:
"I'm absolutely thrilled that the team has been shortlisted in the Young Professional Team of the Year category. It's a testament to how everyone goes above and beyond in their roles, including joining various committees and mentoring schemes across the region, while delivering meaningful innovation and being fantastic acoustic engineers."
While the pandemic has presented a number of challenges for the team, they've continued to find ways to innovate. This includes delving into new exciting research areas such as 'soundscape' engineering, VR acoustics and improving communication between practitioners in the NHS.
Hydrock would like to say congratulations and good luck to all the shortlisted companies and teams at this year's Insider North West Young Professionals Awards.