Back to News
Hydrock strengthens Manchester team with hire of acousticians
21st Jun 2019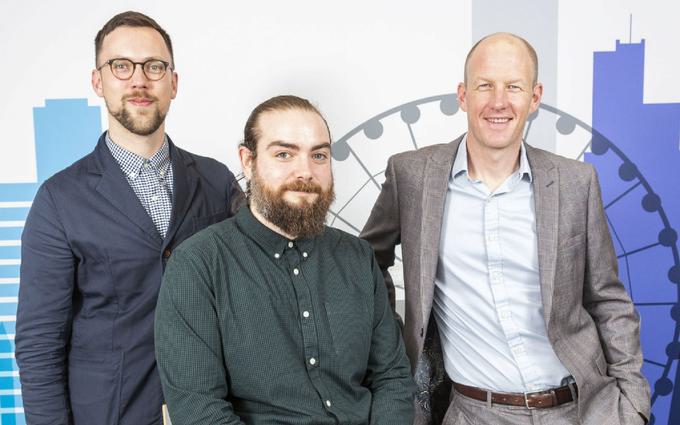 We've strengthened our Manchester multi-disciplinary engineering team with the hire of Lewis Stonehouse and Eddy Goldsmith to lead on acoustic and noise advice in our Building Performance Engineering team.
As part of our national acoustics practice, Lewis Stonehouse has been hired as a Principal Acoustic Engineer from BWB Consulting to develop Hydrock's team in Manchester. He is joined by Eddy Goldsmith as a Senior Acoustic Engineer; Eddy was previously with Wardell Armstrong.
The impact of noise is increasingly a vital component of any planning process, says Lewis Stonehouse: "As part of the revised National Planning Policy Framework, the 'Agent of Change' principle has been adopted which emphasises the value of entertainment and cultural uses in the context of new development, particularly residential, with regards to noise generated by existing businesses and community facilities.
"Alongside this, professional guidance issued in recent years is advising architects, planners and developers to consider noise and vibration issues at a much earlier stage in the planning process.
"With good acoustic design also playing a key part in any WELL building assessment, acoustics is increasingly a fundamental part in the development of the built environment, which makes it an exciting time to be offering this expertise to Hydrock's clients in Manchester and the north-west" said Lewis.
Welcoming Lewis and Eddy to the team, Regional Director, Danny Hope said: "It's fantastic news that we can now offer this service locally to our clients. It's further evidence of our growing position as a major multi-disciplinary engineering consultancy in Manchester."
Photo: L to R: Lewis Stonehouse, Eddy Goldsmith and Danny Hope of Hydrock