Back to News
Hydrock strengthens national MEP division with new healthcare sector lead: Accelerating innovation in sustainable healthcare engineering
19th Jun 2023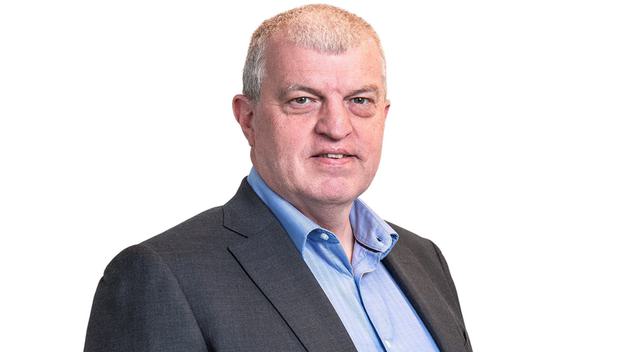 We're delighted to announce the appointment of Mark Walker as a director and new healthcare sector lead for our national mechanical, electrical, and public health (MEP) division.
A Chartered Engineer with over 35 years' experience, Mark offers a wealth of knowledge and expertise which will help drive forward our healthcare sector growth strategy. Based in the north west of England, he brings a history of success in similar leadership positions at reputable consultancies, Lancaster University, and Salford Council, and is renowned for a profound understanding of the intricate challenges associated with delivering twenty-first century healthcare design.
Brian McConnell, chief executive officer, said:
"

We're thrilled to welcome Mark as an integral part of our national MEP team, as we look to develop a sector-leading healthcare engineering proposition. As the healthcare estate continues to grapple with what it takes to meet the net zero challenge while providing affordable buildings, Mark's remarkable engineering expertise will ensure we continue delivering sustainable and innovative solutions that meet the evolving needs of existing and new clients.

"
Mark's exceptional achievements have earned him a prestigious position on the board of the Chartered Institution of Building Services Engineers (CIBSE), following his leading role on the development of the organisation's Healthcare Facilities Design Guide.
Recently appointed for a three-year term, this voluntary role reflects his unwavering commitment to promoting excellence and driving positive change within the industry. His immediate focus will be on tackling the biggest challenges in a generation including decarbonisation, skills shortages and the successful application of the Building Safety Act.
Mark Walker, director and healthcare sector lead for MEP, said:
"

I'm delighted to join Hydrock, a company at the forefront of sustainable engineering, sharing a passion for shaping a better future. I eagerly look forward to contributing to significant projects across the UK, with a particular remit in the healthcare sector. My aim is to assist our clients in driving forward change and implementing strategies which achieve net zero goals.

"
Hydrock has a significant track record in healthcare sector, helping organisations to deliver flexible, resilient and sustainable buildings. Accelerating innovation in sustainable healthcare engineering, notable projects include the world-class Velindre Cancer Centre in Wales, set to become the UK's most sustainable hospital, and St Bartholomew's (St Barts) in London, a renowned centre of excellence for cardiac and cancer care.
Additionally, we've secured funding from Innovate UK to support a feasibility study for a cloud-based tool designed to identify the most efficient route to decarbonise buildings.
We're also one of the team of partners guiding the UKGBC's Resilience and Nature Programme, further emphasising our dedication to sustainable practices.