Back to News
Hydrock supports development projects at Bristol Airport
20th Sept 2023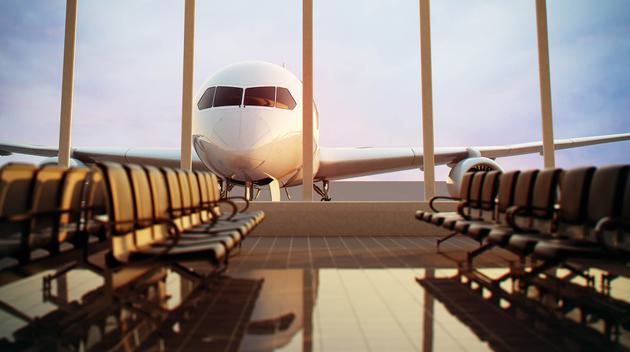 In a significant move aimed at enhancing its infrastructure and ensuring a seamless experience for passengers, Bristol Airport has appointed Hydrock to provide civil and structural engineering services for the West Terminal Extension 2A (WTE2A) and South Terminal Extension Phase 1 (STE1) to deliver phase one of £50 million project to enhance customer facilities in the terminal.
The project will see the airport increase its capacity from ten million to twelve million passengers per year, serving the population of the West Country and beyond. Expanding capacity is projected to add 800 jobs at Bristol Airport and up to a further 5,000 jobs regionally, with a focus on the region's most deprived areas. It will also bring an estimated £430 million to the economy of the South West of England and South Wales at a time when this could not be more crucial.
The developments are strategically designed to accommodate increased passenger traffic, provide additional baggage facilities and enhance the overall passenger experience.
With passenger experience front of mind, the designs will accommodation increased passenger traffic and will include the design of the East Terminal mezzanine extension in the Departure Lounge to accommodate a new lounge area, along with expanded passenger boarding gates.
The design also takes into consideration the need for additional baggage facilities, ensuring the infrastructure matches the growth needs of the airport.
To maximise space and functionality, the development plans include relocating existing airport equipment to the rooftop of the West Terminal extension.
The appointed project team from Hydrock will be led by Ryan Manders, technical director in our Bristol civils and structures team, who brings a wealth of experience from delivering various projects at the airport since 2012.
Ryan said:
"

We're delighted to continue our long-standing relationship with Bristol Airport and to contribute to the growth and modernisation of their facilities. Having worked together for over 15 years, we have a deep understanding of the airport's unique requirements and challenges. Our team is excited to bring our expertise to the table and deliver innovative engineering solutions that will ensure the success of these projects.

"
Andrew Goodenough, Infrastructure Director, Bristol Airport said:
"

We are starting an incredible transformational phase for Bristol Airport, which will revolutionise customer facilities. We are delighted to work with the Hydrock team who have the experience and expertise to manage the complexity of delivering projects in a busy airport environment operating 24 hours a day, seven days a week.

"
The extensions are expected to be complete by April 2025.