Back to News
Hydrock's fire safety team expands into north east with new hire Chris Chennell
8th Sept 2021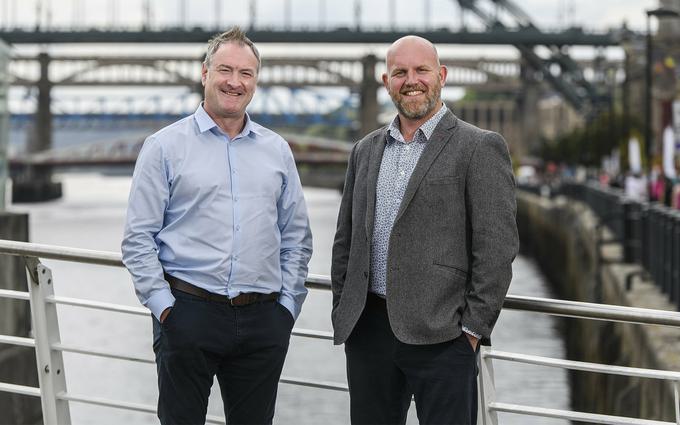 Hydrock is delighted to welcome Chris Chennell (pictured above, right) as a Director to help lead the strategic development of our Fire Safety division in Newcastle and across the north east of the UK.
Along with strengthening our existing national Fire Safety division's output by building a Newcastle-focused team of engineers that will deliver our services swiftly to local clients and projects, Chris will also be focused on developing new and existing relationships in the region.
Chris is developing the Digital Golden Thread service offering for the practice, as well as supporting the delivery of Façade Remediation work nationally. Chris will also be supporting the delivery of international projects alongside key collaborators.
Having started his career in the Royal Air Force Fire Service, Chris completed a degree in Fire Engineering before working with Buro Happold, Arup, AECOM and OFR. Returning to the UK having lived and worked in Madrid, Melbourne and Dubai, he brings his extensive sector experience in the infrastructure, rail, cultural, and façade rectification projects to Hydrock.
Commenting on the appointment, Kevin McKeown, Divisional Director of Fire Engineering, (pictured above, left) at Hydrock, said: "We're delighted to welcome Chris to Hydrock, where he will have a significant impact in developing Hydrock's presence in the north east. Our fire safety division is going from strength to strength and the appointment of someone of Chris's calibre and experience to the heart of our team demonstrates that."
On joining Hydrock, Chris said: "This is a key time to be joining Hydrock's Fire Safety division. There aren't many multi-disciplinary engineering consultancies that can offer a fire safety specialism as part of a project team, putting them in a unique position to truly have an impact on the fire safety of a wide range of projects. I'm looking forward to further developing our presence in the north east and being actively involved in solving a problem."
Pictured above left to right: Kevin McKeown, Chris Chennell.