Back to News
M&E designs complete specialist residential schemes in Surrey and South London
27th Nov 2020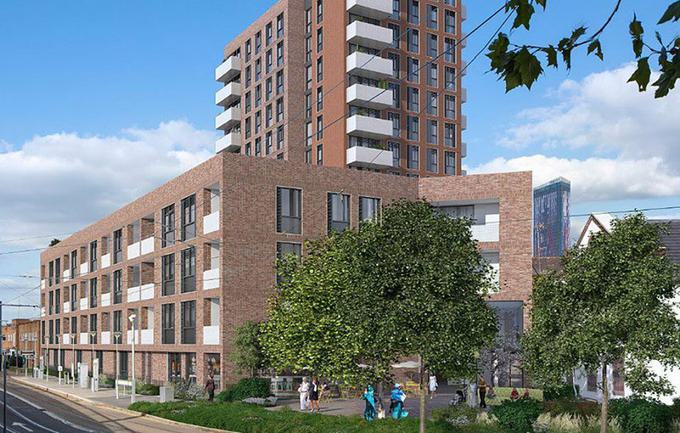 Our M&E team has recently completed work on two new residential schemes in the south-east in the key sectors of later living and affordable housing.
In the Surrey village of Ewell, our London-based M&E team has supported Abbeyfield in the completion of Nonsuch Abbeyfield, a later-living scheme which combines private residential with affordable rental, amenities and communal space for socialising for over 65s.
Run by not-for-profit organisation Abbeyfield Southern Oaks, it is a 3-storey building featuring 60 one- or two-bedroom self-contained residential apartments, along with a central communal area with facilities including a restaurant, cinema, fitness suite, hairdresser and lounges.
Hydrock was asked to advise on the technical design and to oversee the work for quality control and consistency. We also assisted in keeping the project on schedule and evaluated the CHP system which was chosen to provide more cost-effective and sustainable heating and hot water.
In the London Borough of Croydon, our specialist Hydrock MRB M&E team acted for Skillcrown in the delivery of Cairo New Road, a £25m apartment scheme providing much needed affordable housing to the London Borough of Croydon, which has one of the biggest London housing targets with an expected growth of 30,000 homes by 2029.
The scheme consists of a contemporary collection of studios, one, two and three-bedroom apartments situated on Cairo New Road, which is surrounded by a vibrant community and served by tram links and West Croydon station.
This scheme was designed around the installation of a community heating system to deliver significant carbon reductions and fuel savings for residents. This required in-depth design and calculations to ensure all the plant and equipment could be logistically housed and installed within the constraints of the building footprint.
Hydrock MRB, our specialist MEP, energy and sustainability team, undertook the detailed design of the communal systems. This included a community heating system with combined heat and power (CHP), designed for potential future connection to London's network. By being a by-product of the electricity generation process, CHP is a more streamlined process, which is far more environmentally friendly – capable of reducing carbon emissions by around 30%.
The Cairo New Road development has now successfully completed, delivering high quality homes and new commercial space to the borough.