Back to News
Stewart Grant named Vice Chair of GM Chamber of Commerce Property & Construction Group
17th Dec 2021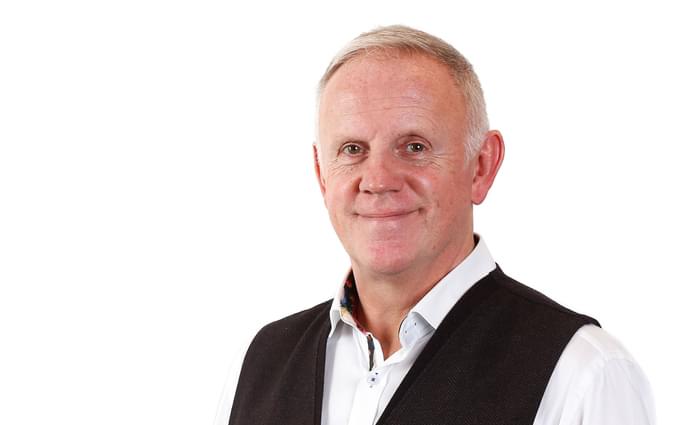 We're delighted to join the chorus sharing the news that Greater Manchester Chamber of Commerce has announced Stewart Grant as its new Vice Chair of the Property & Construction Group.
As an architect with over 35 years' experience in mainstream architectural practice, he's become a greatly respected personality who's embedded in everything that's great about the property and construction sector in the North West. This included a five-year stint as Chair of FBE Manchester, which he stepped down from recently.
Speaking about his appointment, Stewart said:
"I've been involved with Greater Manchester Chamber of Commerce for around 10 years now and love the 'can do' attitude of all the team there. In the Property & Construction Group, we've got a big job to do to align ourselves even more closely with all the key challenges and opportunities that our members face and represent their best interests across the area.
It's without doubt a challenging time for the business community in a world impacted by the pandemic and climate change. And the next 10 years will probably be our most challenging yet. But what always gives me real hope and pride is to see, yet again, the resilience, tenacity and creativity of our people come to the fore. Positive leadership, collaboration and engagement - these are the hallmark of Greater Manchester, and it will be even more important now to share best practice and ensure the continued sustainable growth of a region where the whole is always greater than the sum of its parts."
Stewart now splits his time between consultancy, education, pro-bono and supporting a number of local charities that will always be close to his heart.
For a number of years now, he's been working closely with our Manchester-based team to help identify and achieve our business growth objectives in the region. Always up for a challenge, he's fully immersed himself in all aspects of life at Hydrock.
When our events were restricted to being online throughout lockdown, he also took up the mantel of being the regular host of a series of thought-provoking webinars discussing what matters across the industry. These spanned a number of themes, including the changing workplace, battery storage, and the climate agenda.
Stewart will be working with Duncan Firth of Walker Sime, who has been appointed as the group's new Chair.
Diane Elbert-Morgan, Property & Construction Group Manager at Greater Manchester Chamber, said:
"I am looking forward to working closely with them both to deliver topical and informative events throughout 2022, and to continue our policy and campaign work to be the voice of our members regarding all construction sector matters."
Read more on the Chamber's website here.
"

Positive leadership, collaboration and engagement - these are the hallmark of Greater Manchester, and it will be even more important now to share best practice and ensure the continued sustainable growth of a region where the whole is always greater than the sum of its parts.

"
Now, that's the way to finish the week! Awesome news to win the consultancy category @BrisPropertyAwd. We're so proud to call Bristol our home as a major employer in the city, shaping great places in and around Bristol. https://t.co/I07n37zRYG