Back to News
Strategic appointments to Hydrock board confirm growth trajectory
28th Jul 2021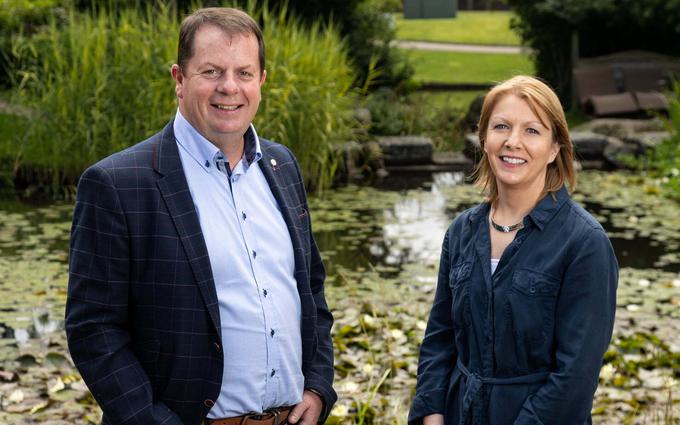 We're delighted to announce the appointment of two new main board directors as Hydrock continues to expand its national footprint and client delivery.
Catriona Tully has been appointed as Chief Commercial Officer, and Dr Scott Elliott has been appointed as Chief Operating Officer.
Catriona Tully will focus on client needs. She will work across Hydrock to analyse and understand future market opportunities and will shape the way the business helps its clients respond to the changing dynamics of the built environment. Catriona has been a non-executive director with Hydrock since 2019 and was previously a director with KPMG. She is now in a full-time director role with Hydrock.
Scott Elliott will be responsible for the operational performance of all of Hydrock's business disciplines, in addition to how innovation and technology is utilised to further improve client service delivery. Based in Manchester, Scott joined Hydrock in 2014 and has been a key influence in the growth and development of the business in northern England, in addition to leading the company's Geo-environmental and Geo-technical business for the last three years. Scott is also influential in the development of Hydrock's energy business, especially with respect to energy storage opportunities.
Speaking about the appointments, Hydrock's Chief Executive, Dr Brian McConnell said: "These are exciting additions to our main board and reflect the growth of our business and the importance of spreading our strategic responsibilities at board level.
"With our clients, we are increasingly acting first and foremost as a strategic advisor, especially around how to embed sustainability and energy transformation into their businesses and real estate assets and portfolios. Catriona's client-focused consultancy experience, and Scott's operational and client-facing experience will be of great value to us at board level, looking across our business, markets and clients.
"For myself, and Matt Hilton, as long-time members of our board, this now enables us to invest more time in the continuing growth of the business. This will embrace the development of strategic client relationships, our geographical growth especially in Scotland and the north-east of England, our approach to acquisitions, and a structure that enables us to support global clients at an international level. Critically, it will also include an even greater focus on continuing to ensure Hydrock is a uniquely supportive and inclusive place to work for our people."
Scott Elliott's appointment to the board of directors means that London-based Paul Shelley is now promoted to lead Hydrock's national Geo-environmental and Geo-technical business discipline. Paul has been with Hydrock for six years and has led the Geo team in London and the south-east, including delivery on high profile projects such as The Bermondsey Project for Grosvenor Britain & Ireland.