Back to News
Surf's up! Hydrock appointed to Greater Manchester surf lake
7th Dec 2020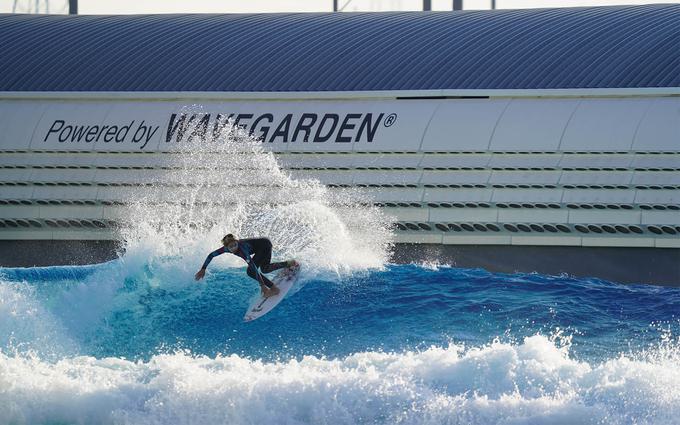 We're delighted to have been officially appointed on our third Wavegarden surfing lake in the UK, a £60million facility in the heart of Trafford Park, Greater Manchester.
We've been appointed by developers McKinney Group, who are looking to transform a vacant 15-acre brownfield site into a world-class surfing facility powered by industry-leading Wavegarden technology.
We'll be repeating our award-winning formula that was a resounding success on The Wave Bristol, with Hydrock delivering full multi-disciplinary engineering services, led by Adam Anthony in our Strategic Projects team.
Alongside a surf lake and swimming area, the Modern Surf development in Trafford will feature a café/restaurant terrace, pop-up beach bars, surf shop, hire kiosk and changing facilities, fitness zone and skateboarding area.
With surfing now confirmed to debut at the 2021 Tokyo Olympics, this world-class, outdoor facility will open up the sport as a viable local option for Greater Manchester residents, be that the next generation of surfers and athletes or those looking for a physical and mental wellbeing boost for the day.
Billy McKinney, Managing Director at McKinney Group said, "This is a really exciting project to be bringing to Greater Manchester. On the back of becoming an Olympic sport, surfing is growing in popularity and our plans will deliver perfect and consistent waves to TraffordCity and build on the region's excellent and world leading sporting assets.
Adam Anthony, Associate Director in Hydrock's Strategic Projects team, added:" I'm really pleased that Hydrock are back at the heart of another Wavegarden Cove project. We are looking forward to working with this great new team and creating something really exciting for the Manchester area."
The proposals are in the early stages of design, with McKinney Group committed to engaging with local residents, businesses and stakeholders about the plans, before submitting an application in January 2021. Construction is expected to take two years, with the project opening in 2023.
Image credit: Hans Odriozola.