Chris Bowie-Hill
Director, Innovation Delivery
Bristol
BSc (Hons), MSc, CEng, MCIBSE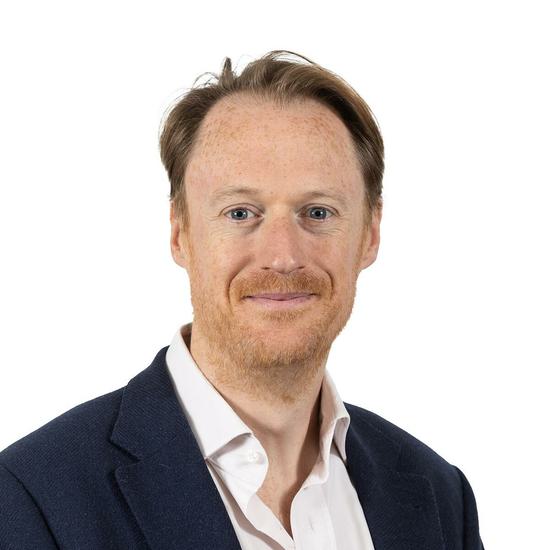 Chris is a dynamic innovator in our business, working with strategic land developers and corporate clients to vision the future, ensuring their real estate assets adapt to the climate agenda and are resilient and sustainable.
With a first class honours degree in Building Services and an MSc in Façade Engineering, Chris has always prided himself at being at the cutting-edge of contemporary building services design. In particular, his focus on pragmatic and commercial solutions that deliver sustainable and energy efficient outcomes are clearly evident in the projects he guided in his earlier-career at Hydrock. Most noticeably, these include the new headquarters for the UK Hydrographic Office and the BREEAM 'Outstanding' Aurora office building.
His strengths lie in communicating complex issues to a wide audience. We're being pulled into the future faster than many of us ever expected. The narrative around eco-sustainability and human-first engineering design is one that Chris has promoted across the built environment. This included providing the editorial overview for 'A Vision for the 2020's', our ground-breaking assessment of the ideas and innovations that will emerge and shape the journey to more sustainable ways of living in this decade. He had previously led our thinking around the impact of wellbeing on work spaces, and how it can increase productivity.
More recently, Chris authored our thoughts on the future of the high street. The sentiment behind this is around how more radical thinking can transform the prosperity and social cohesion of these communities.
He brings a futurist mindset to our Innovation Delivery team who are developing entirely new products and services, including around asset optimisation and future communities, which are pushing our clients to break barriers and stay ahead. ​This involves supporting our technical delivery teams to solve the problems standing in the way of purpose-driven organisations looking for those bigger pivots that are integral to long term success, sustainability and resilience.
Articles by Chris Bowie-Hill