Dharam Bola
Senior Structural Engineer
Birmingham
BEng (Hons)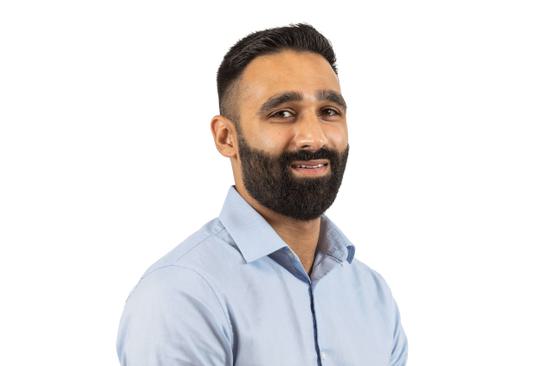 Based in the vibrant city of Birmingham, Dharam is a highly skilled Senior Structural Engineer, with impressive experience across the residential, education and mixed-use sectors. Dharam has an undeniable passion for his work, and with it brings a fresh and creative approach to providing innovative solutions for his clients.
From initial concept to final construction, Dharam has a high-level of expertise to offer in managing design packages and leading projects, successfully collaborating with multidisciplinary teams and stakeholders to ensure seamless project delivery.
Among Dharam's notable projects is Hockley Mills, an £80-million mixed-use residential development nestled in Birmingham's iconic Jewellery Quarter, where he was responsible for programming and coordinating with the wider design team, main contractor and sub-contractor.

Another project includes the Commonwealth Games Athletes Village Plot 1 and 2, a prestigious project in Birmingham, where Dharam's stage 3 value engineering on both plots resulted in a significant reduction in concrete volume, reducing overall costs by optimising the structural efficiency of the frame for his client.
Dharam's experience in the education sector includes projects such as Eagle Farm South Primary School in Milton Keynes and Loxdale Primary School in Wolverhampton. He led the design delivery and played a crucial role in ensuring successful project outcomes.
In the pharmaceutical industry, Dharam has worked on the construction of facilities for MSD Animal Health, Bio Products Laboratory (BPL), and Glaxo SmithKline (GSK).