James Lacy-Smith
Principal Sustainability Consultant
London
BSc (Hons)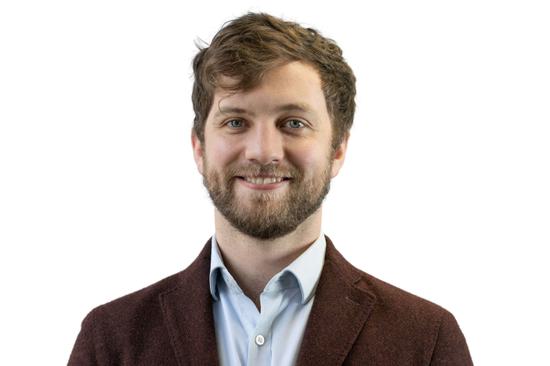 Based in London, James is part of our sustainable masterplanning team, using his skills to breath ESG principles into the built environment.
Throughout his career, he has advanced the passive design approach to building design, using his skills in daylight and energy modelling to ensure built assets operate at an optimum level. He is experienced in using parametric tools to create links between iterative design options and energy requirements which helps optimise sustainable design.
James is also experienced in low carbon policy, navigating planning requirements both in the UK and globally. He is accredited as a LEED AP and is experienced in a number of other environmental certification tools to ensure projects meet both investor and user requirements.
With a broad experience of projects, both in typology and building lifecycle, James's career track record includes delivering energy modelling for Part L compliance, thermal comfort and TM54 calculations for a new office for Google in London. He led the environmental design of 101 Moorgate in London, shaped a Europe-wide framework for EDGE to harmonise targets and methodologies to achieve net zero, and has conducted a Minimum Energy Efficiency Standard compliance assessment of 125 Old Broad Street in London for City Developments.
James has also been a guest lecturer in environmental design and sustainability at the Royal College of Arts, delivering tutorials, workshops and lectures to the architecture students.