Sara Elhussein
Senior Building Physics Engineer, MEP
London
BSc (Hons), MSc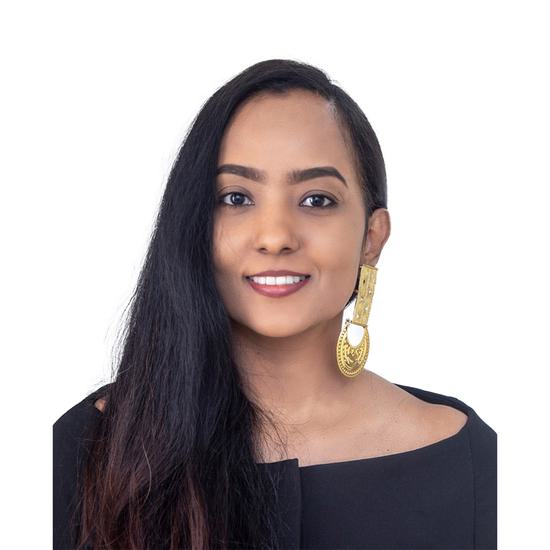 With a passion for space and environments, Sara is deeply experienced in architectural, parametric and interior design.
She assesses the energy performance of existing and new buildings, identifying opportunities for improvements based on detailed building physics modelling.
Sara is well-versed in completing projects for Part L compliance, CIBSE TM59/52, CIBSE TM54, the current MEES regulations for EPCs, and to meet the regulatory requirements of the London Plan. She is proficient in thermal modelling using IES VE software to assess the performance of buildings, and in modelling both mechanical and passive systems for heating, ventilation and cooling. She also has expertise in early design building simulation software tools, specifically Ladybug and Honeybee tools.
Sara previously led her own architectural and environmental practice in Sudan, working across Sudan and Saudi Arabia. She won a competition to design the Sudan pavilion at Expo 2020 Dubai, and also won a competition to design the headquarters for the Professional Teachers Union in Khartoum, Sudan.
At Hydrock, Sara has led the building physics work for Heyford Park Primary School in Oxfordshire, delivering daylight and overheating assessments, natural ventilation strategy testing, operational energy use evaluations, HVAC performance analysis, and PV system calculations. She has delivered the heating load calculations on our high-profile retrofit of 4 Selsdon Way on the Isle of Dogs. She has also delivered a comprehensive study of the potential overheating risks in both current and future climate scenarios for a major residential scheme in Peckham.
Sara holds an MSc in Environmental Design and Engineering from University College London, which included research into the positive impact of using fine mesh for external façade shading. Through her analysis of different mesh densities and placements, utilising an evolutionary multi-objective optimisation algorithms methodology, Sara demonstrated how this approach can effectively reduce energy demand and enhance daylight performance.