Inspired by nature, seafront enhanced for community enjoyment
Bournemouth Pier Approach, Dorset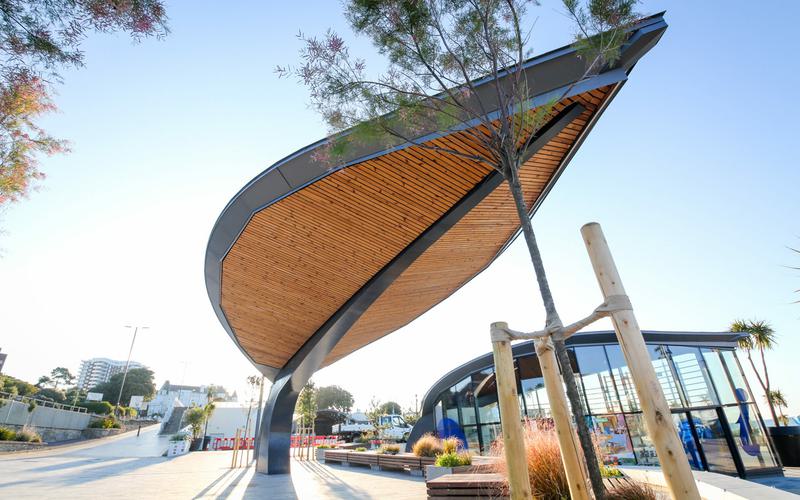 Enhancing the public realm on Bournemouth's seafront to increase dwell-time, we designed an eye-catching visitor hub and piazza as part of the Pier Approach gateway to the seafront.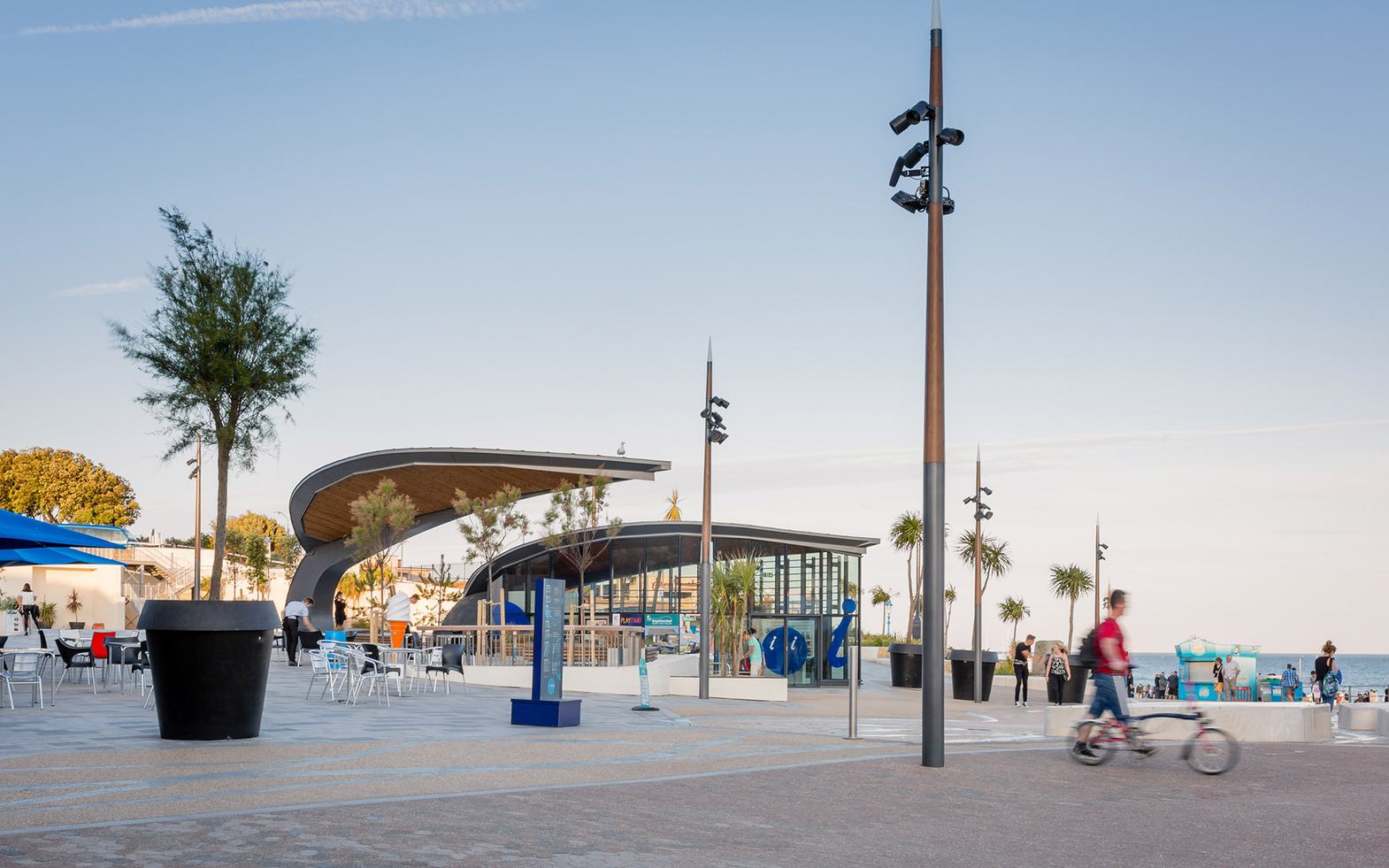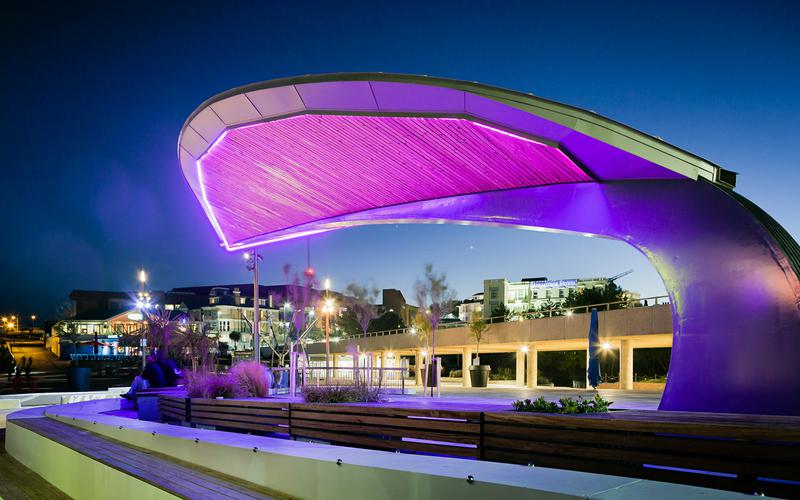 Bournemouth Borough Council has a 20-year strategy to develop a world-class seafront for the town.
The Seafront Strategy identifies opportunities to introduce better facilities for residents and visitors to help secure and grow Bournemouth's £462 million tourist industry, which employs over 11,000 people.
Pier Approach was originally conceived to represent the historic Bourne Stream, which once connected to the sea in this location. It is one of the first sites to benefit from this strategy having been identified as a priority site due to the number of people passing through.
Our structural engineering skills have been applied to the design of the new visitor information kiosk, shelter and piazza space which will be used for informal events. The visual centrepieces of this work are two 'leaf' structures providing a shelter and a beachfront kiosk.
Taking inspiration from nature, our structural engineers defined the complex three-dimensional geometry of each steel-framed cantilever structure to closely resemble the natural form of a leaf, whilst maintaining the required strength and stiffness to withstand gravity and wind forces, and also ensure that rainwater will be shed inwards and channelled down the 'stalk' and into the ground. The resulting structural form is elegant, symmetrical, natural and pure.
In addition, we designed a subterranean plant room structure for the new water feature. Our structural engineers designed a reinforced concrete basement that was hidden within an existing sloped bank, avoiding existing public sewers, water utilities access steps and the neighbouring restaurant.
Working collaboratively with an award-winning lighting design team, our MEP skills supported the creation of a colourful and innovative low energy lighting design. We also supported the water feature specialists to create an integrated experience of light and senses throughout Pier Approach. This is aimed at encouraging visitors to stay longer and adds to the atmosphere during events at The Waterfront space.
Phase one of the works was completed in spring 2015. Echoing the historic Bourne Stream, the new 'stream' comprises a public water play feature and a multi-coloured concrete pavement, with 'twig' lighting columns and two 'leaf' structures providing a shelter and a beachfront kiosk.
Our engineering skills have helped the Council create a significantly improved public realm space that connects the historic Lower Gardens to the seafront.
Got a project in mind?
Get in touch.