Eye-catching structural design of beachfront campus building
The College, Swansea University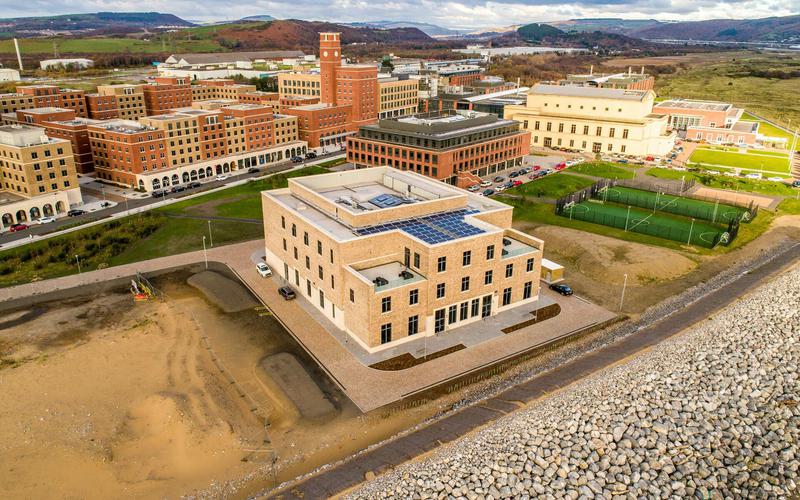 Structural design of a highly efficient steel frame for the new academic building at the heart of the beachfront Bay Campus, addressing the eye-catching intricacy of the architectural design.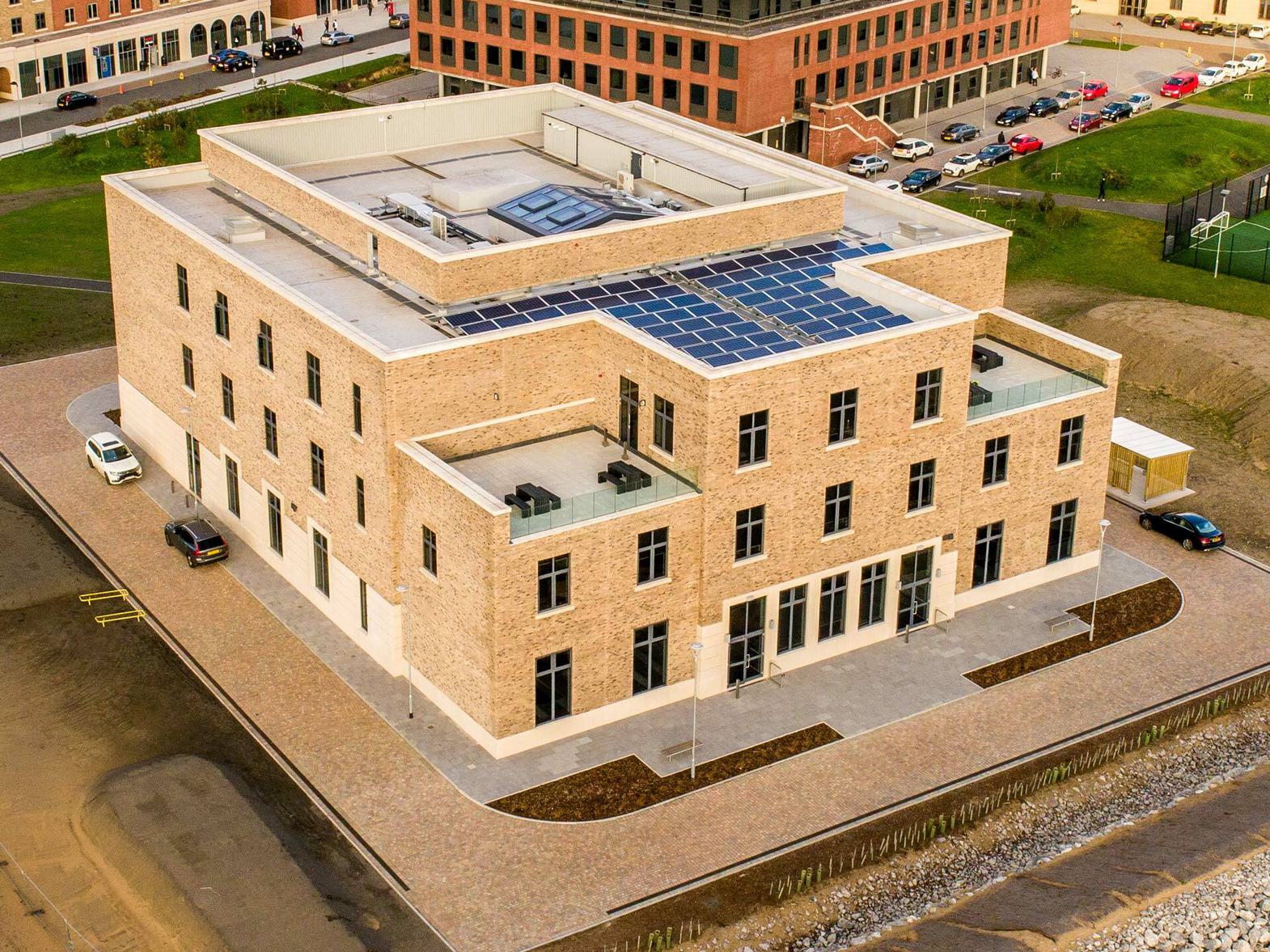 The College is part of a rolling programme of investment by St. Modwen into the new £450m Bay Campus on the former 65-acre BP Transit site on the eastern approach into Swansea.
Distinctive as one of the few global universities with direct access onto a beach and its own seafront promenade, The College is a 4,300 sq. m academic building inspired by a collaboration between the university and Navitas, a global education provider offering preparatory courses for international students. The College provides undergraduate and postgraduate pathways at Swansea University.
Working for St. Modwen and alongside the main contractor, Vinci Construction, our structural engineering team designed the steel frame. They utilised a highly efficient frame and floor plate structure to minimise cost and respond to the intricacies of the architectural design.
Opened in 2018, and situated on the beachfront, The College is a three-storey brick building with the teaching, offices and ancillary spaces located around a central triple-height atrium space which functions as a meeting, informal learning and social interaction space.
Image courtesy of St. Modwen
Got a project in mind?
Get in touch.