Birmingham's 'city in the sky'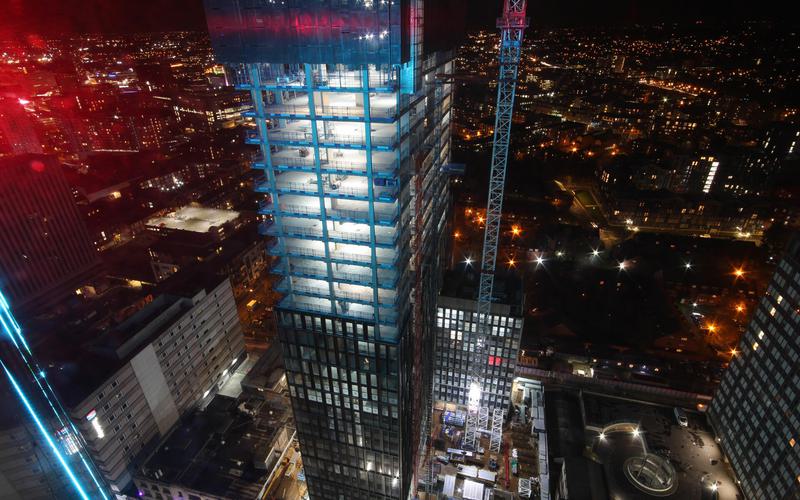 Coordinating off-site manufacture with our detailed MEP design ensured a right-first-time approach to the construction of this landmark 42-storey, 481-apartment development by Moda Living.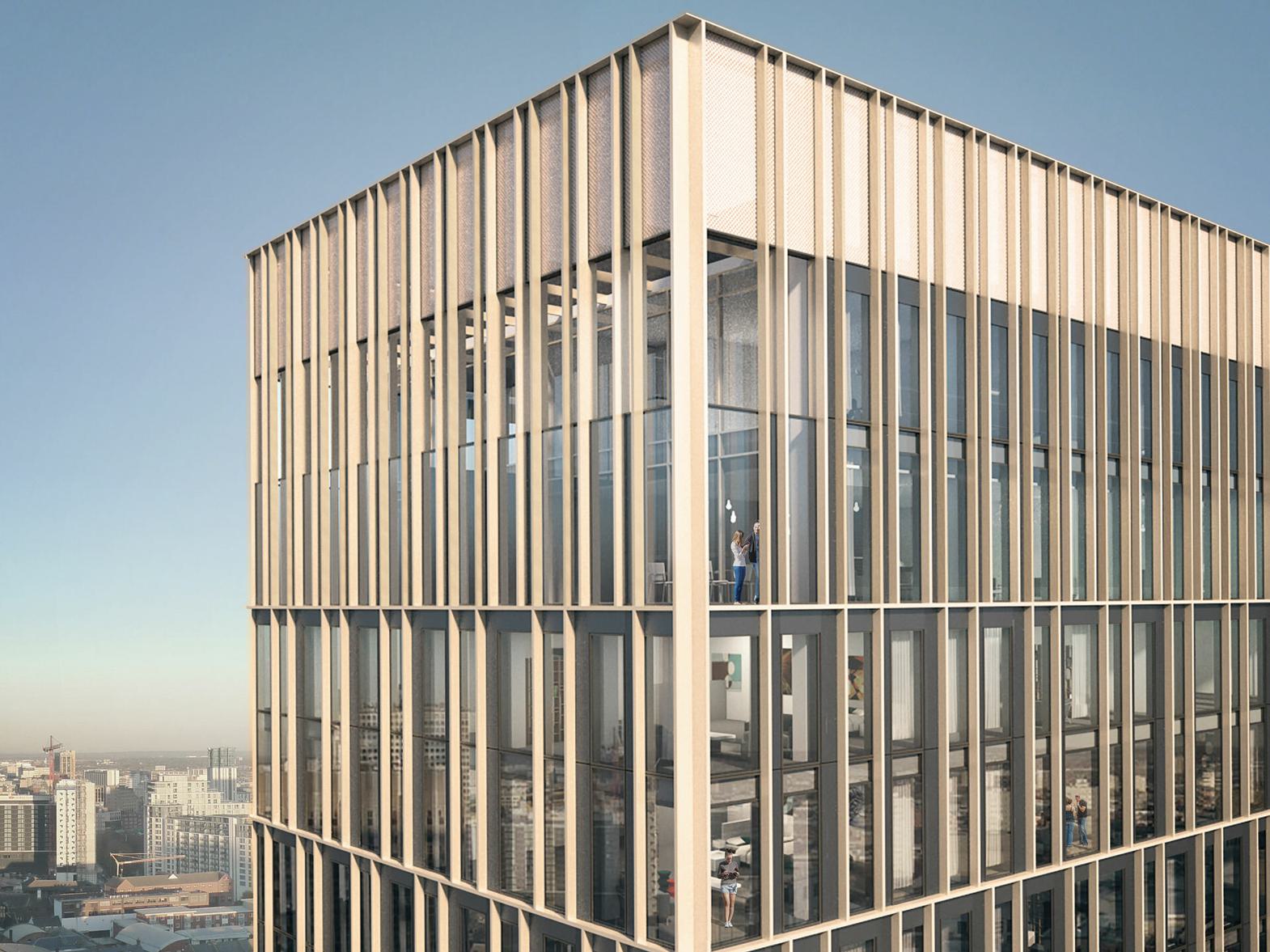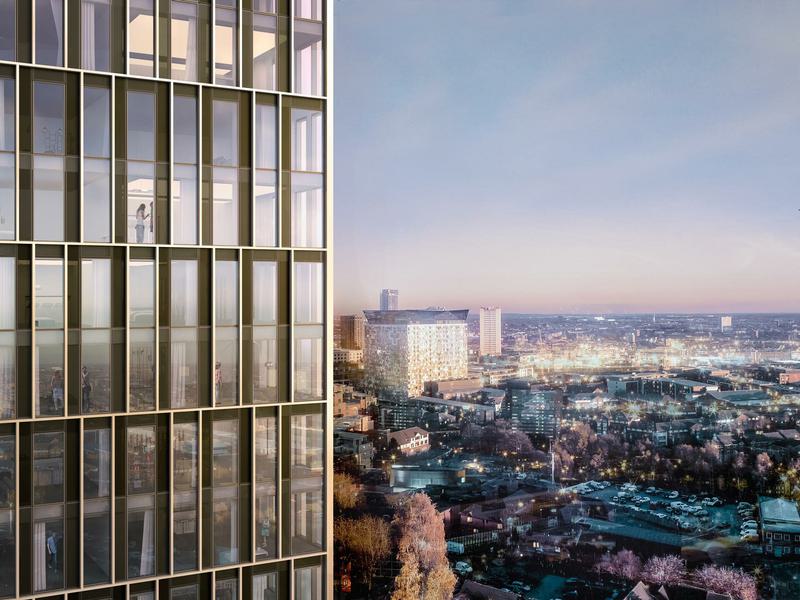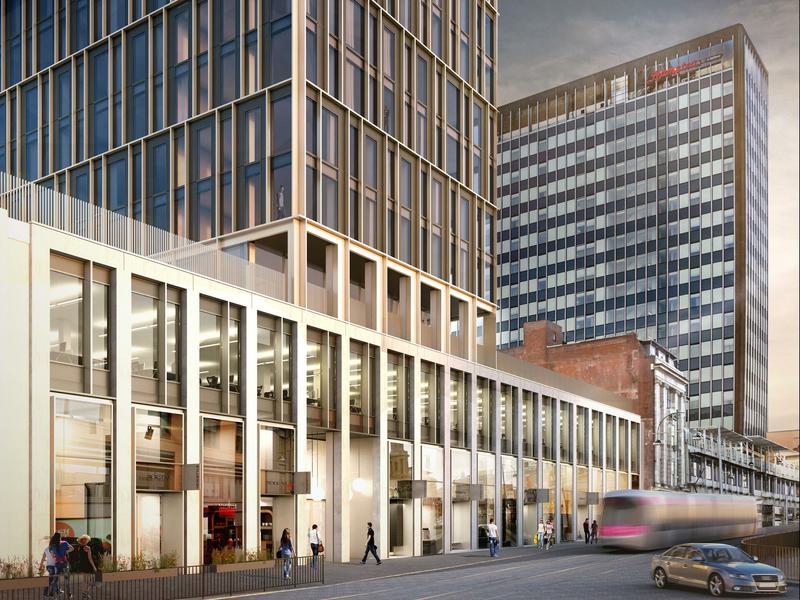 At 42-storeys, The Mercian underpins the regeneration around Broad Street in Birmingham city centre and is one of the tallest residential towers in the city.
Embracing modular construction, the UK's leading developer and operator of BTR housing, Moda Living has designed this 481-apartment building exclusively for rent. The £183m project features over 2,700 sq. m of dedicated communal space including a residents' lounge, gym and fitness studios, leisure space and a 200m rooftop running circuit.
Designed by Glenn Howells Architects, The Mercian will also include 250 co-working spaces with private meeting rooms and on-site technology support. The tower itself sits on a podium that contains the high quality, managed workspace in addition to retail space, and a cycle hub.
Smart technology is a key part of the offer, with systems that enable residents to manage the environment of their apartment through their mobile devices.
We were appointed to the project during RIBA Stage 3, acting for Imtech the M&E sub-contractor to John Sisk & Son Ltd, who are the main contractor. Our team has acted as contractor's designer, initially advocating and agreeing some subtle changes to improve the efficiency of the build programme, and then developing Stage 4A 4B and 4C to completion, delivering the detailed deign to ensure the construction and installation phase was as smooth as possible.
Highlights – where we added value in our delivery
Some of our key MPE work in supporting Imtech has included:
Providing Moda Living, Sisk and the design team with all of the relevant asset information on the building by constructing a fully compliant BIM Level 2 model in REVIT, from scratch, that has all the COBie (Construction Operations Building Information Exchange) data up to Stage 6 design included.
From concept, designing a mixed-mode ventilation system and all other services to improve the energy efficiency and environmental quality within a number of the communal areas, which are a main selling feature of the overall development to future investors and tenants alike.
Providing thermal environmental and energy modelling for natural and mechanical ventilation of the apartments and other spaces to ensure a high focus on sustainable forms of heating and cooling. The modelling also included renewable energy assessment and CO2 emission prediction.
Strategically designed reflected ceiling plans in each apartment to provide key services such as sprinklers, mood lighting and ventilation grilles and other services. This very detailed and fully coordinated work ensured they were carefully positioned for maximum effect in each individual apartment.
In addition, we also contributed extensively to the coordination and sequencing of the offsite manufacturing programme and the key sustainability features of The Mercian.
Modular construction and sequencing
Moda Living has prided itself on ensuring that The Mercian embraces the full efficiency and sustainability benefits from off-site, modular construction.
As a consequence, our MEP design includes the installation drawings for plantrooms, risers and horizontal distribution built off-site on skids and transported to site, and very detailed 3D BIM models for the bathroom pods and the kitchens.
Our team liaised with a number of specialists involved in the build, including the off-site manufacturers, to ensure that the bathroom and kitchen pods and the risers all matched and fitted, without modifications, when brought to site and installed.
We coordinated the services installation sequence so that once prefabricated units were delivered and installed, they didn't need to be moved again to install services behind them. Our software tools animated the installation sequence of the modules.
Maximising sustainability features
In addition to our design of the mixed-mode ventilation system along with other services in the communal areas, our team also ensured other sustainability features of the overall design were accommodated efficiently, including the installation of:
Energy efficient CHP boilers
A highly efficient ventilation heat recovery system
Utilisation of Heat Interface Units for easy control and billing
Highly efficient lighting fixtures
A market leading variable refrigerant volume (VRV) system to enable tenants in a number of apartments to maintain control of their heating and cooling within individual rooms
Infrastructure to enable high-speed broadband within each apartment and building-wide WiFi coverage
High specification fire safety systems including sprinkler systems in apartments and a fire service enhanced radio system
Image courtesy of Sisk and Imtech.
Got a project in mind?
Get in touch.