Sustainable campus development revitalises brownfield site
Royal Forest of Dean Campus, Forest of Dean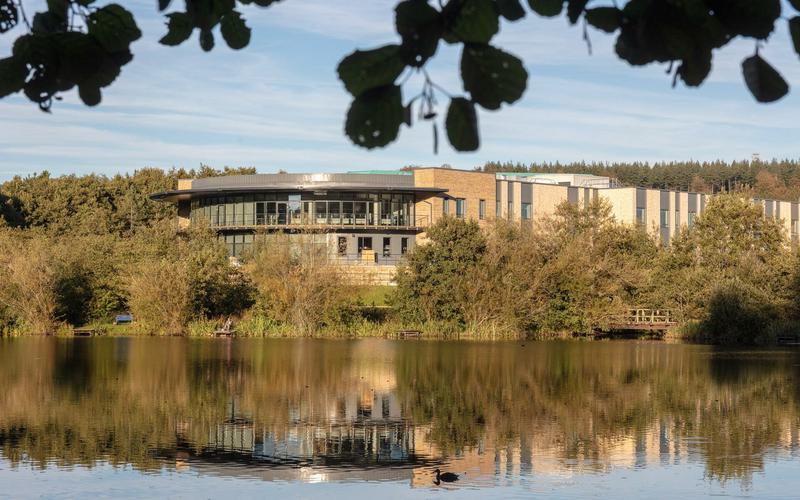 A brownfield site development delivering a £15m flagship new college campus in the former mining area of the Royal Forest of Dean. The project is the first phase of a £100m regeneration masterplan for the area.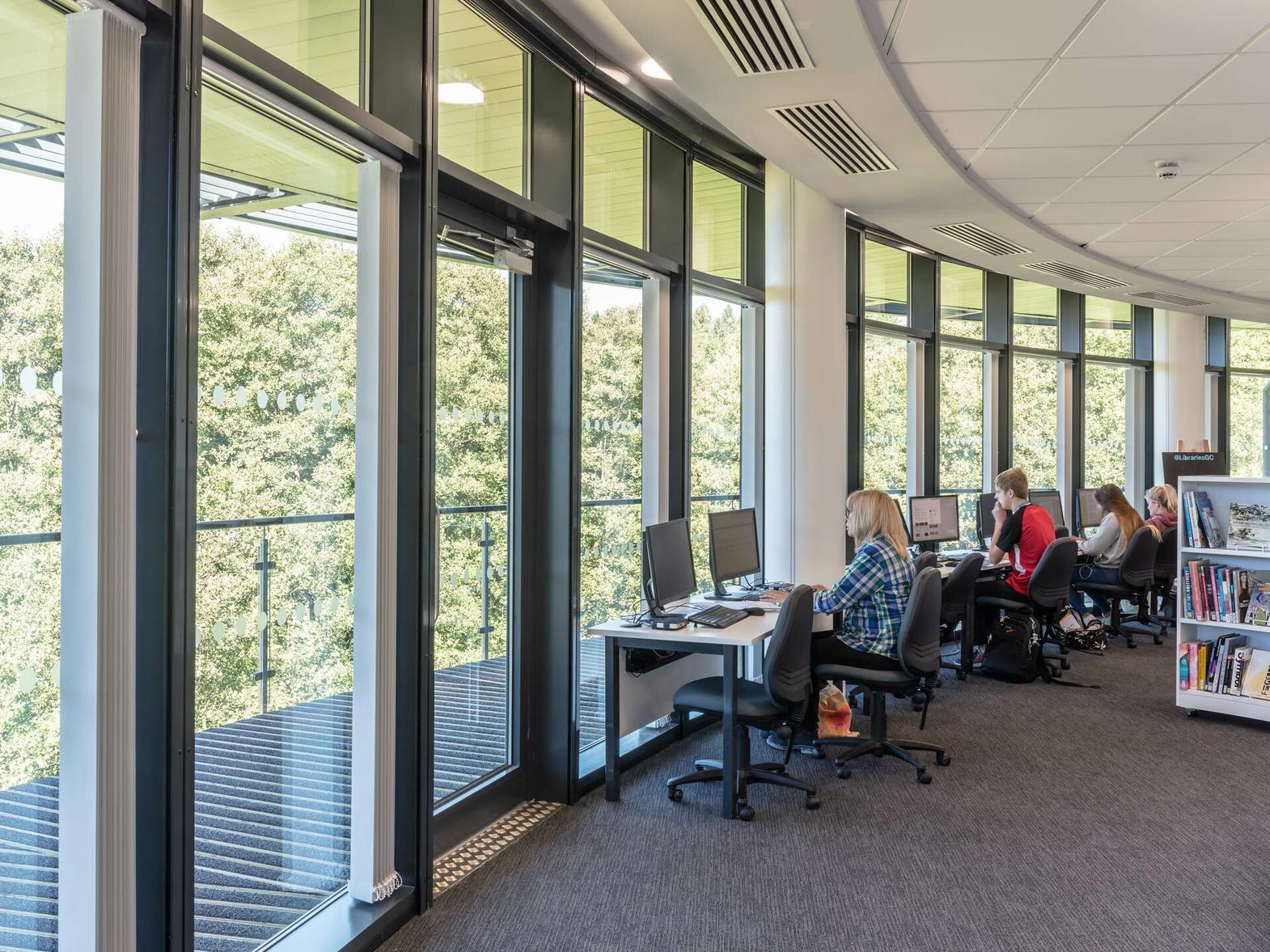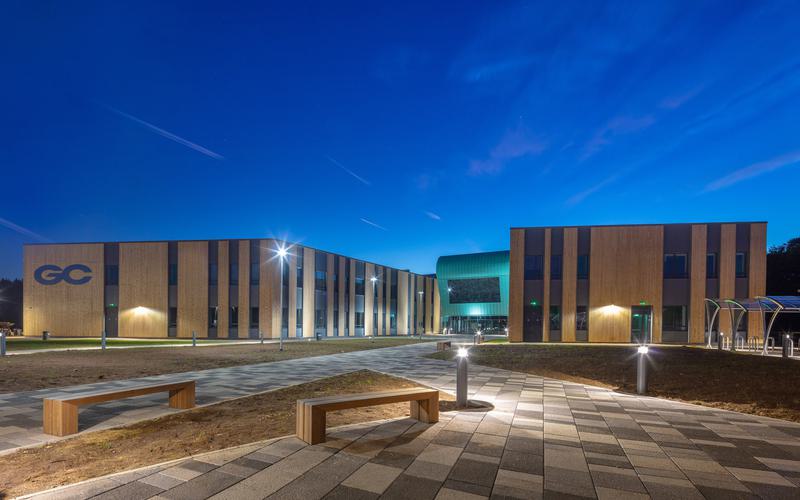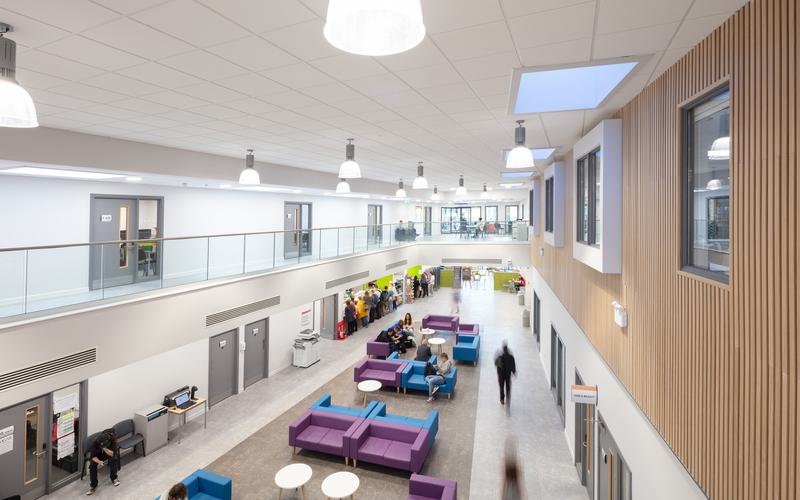 We were appointed to deliver design engineering services on the new £15m campus for Gloucester College in the Royal Forest of Dean. The new campus merges post-16 educational facilities in the area to provide an exemplar new, highly sustainable college.
The new facility is the flagship project for the £100m education-led regeneration of the Forest of Dean. The Northern Quarter Masterplan includes hotel, leisure, employment and housing developments aimed at regenerating the former mining area around Cinderford.
We worked with architect Roberts Limbrick and the contractor, Barnwood Construction, providing civil, structural and geotechnical engineering consultancy to the 7,200 sq. m project.
Features of the new campus include an independent sixth form centre, jointly run by Gloucestershire College and Dene Magna School, a new STEM (Science, Technology, Engineering and Maths) centre and a new training restaurant, alongside open community spaces.
The building is orientated to provide high levels of natural light, and to minimise its impact on the landscape it incorporates brown and green roofs to provide habitats for wildlife along with grey water and rainwater harvesting.
The site of the new campus buildings is a former coal quarry that was backfilled. Consultation with the Environment Agency and Environmental Health was consequently a key part of our role to ensure that all the ground risks were appropriately dealt with.
Our structural design has enabled the architects' vision to be delivered, including elements such as curved, glazed elevations and a whale back feature to enclose the rooftop plant. Column free zones have been achieved with the inclusion of hanging structures and trusses to create a spacious and light atmosphere.
All the structural elements have been carefully designed to allow the buildings services to be hidden from sight while providing easy access for maintenance.
The campus includes a large surface car park which required our engineers to design attenuation within the sub-base as part of a SUDS scheme. The drainage scheme required close liaison with the local flood authority.
Close liaison with Homes England, who are partly funding the regeneration, was key while also factoring in in stringent planning requirements.
Developing the site involved careful consideration of the diverse eco-system. A comprehensive package of ecological measures to safeguard the area's wildlife, including protection of key bat flyways, new bat roosts, habitat piles for toads and newts and nest boxes for dormice, were included.
The new campus opened on time in September 2018.
Got a project in mind?
Get in touch.