Stunning retirement living complex on re-purposed site
Wadswick Green, Wiltshire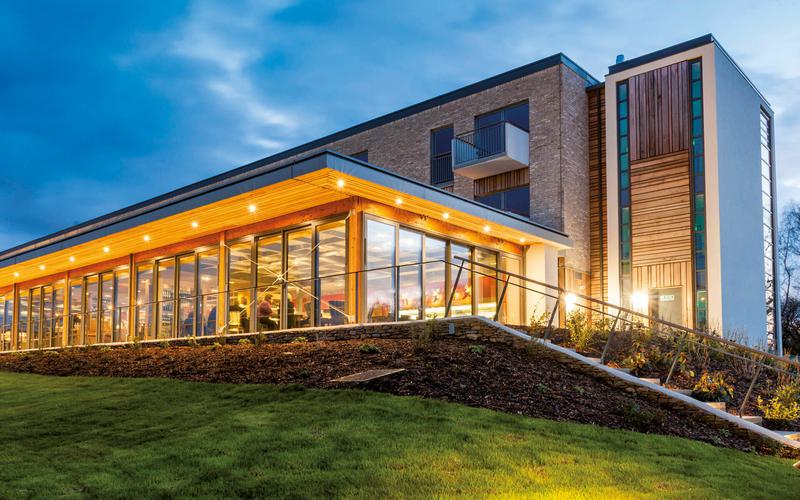 Re-purposing former naval college for Rangeford Villages into a total all-round luxury retirement living complex with extensive landscaping and outstanding facilities for residents.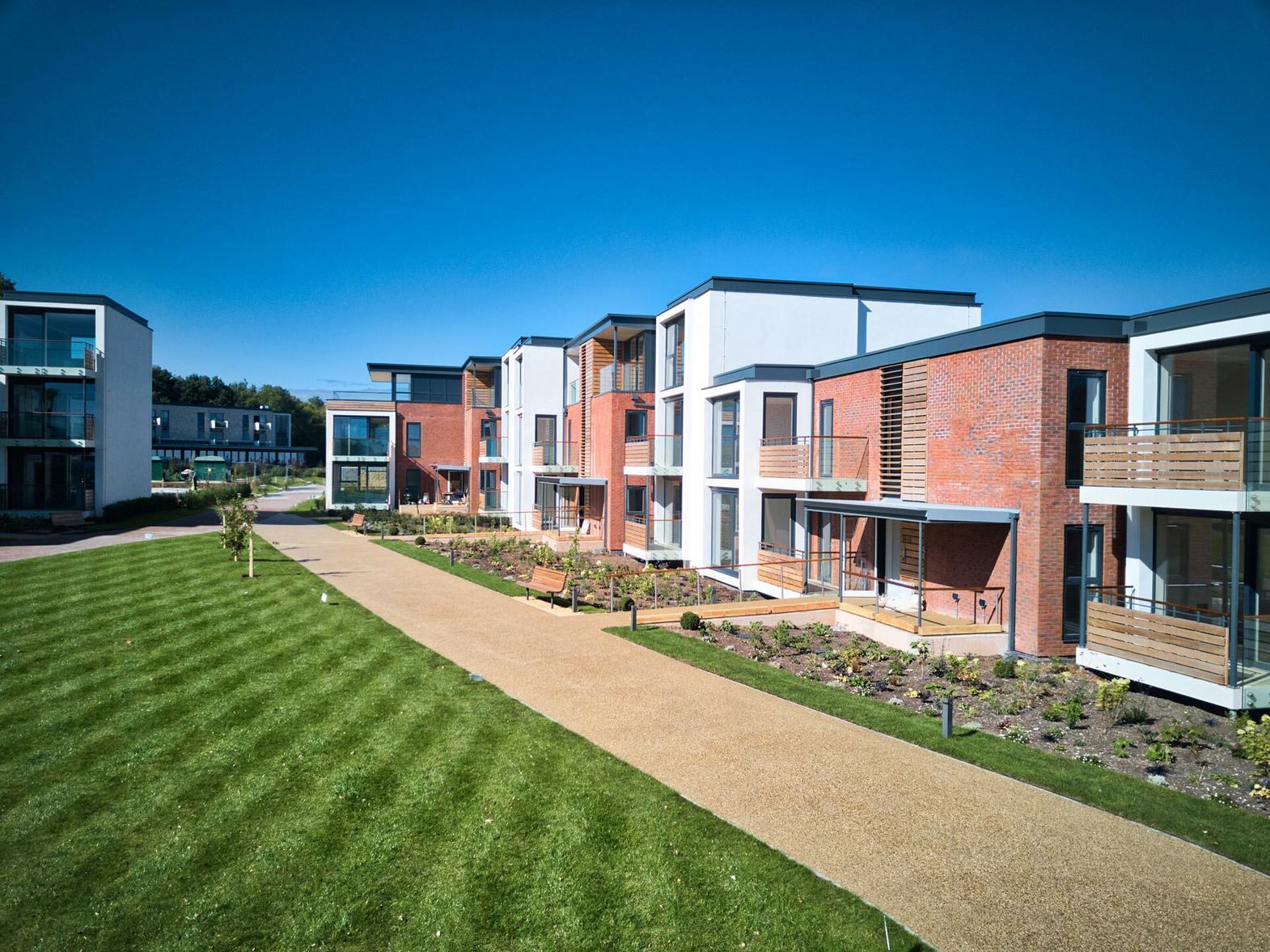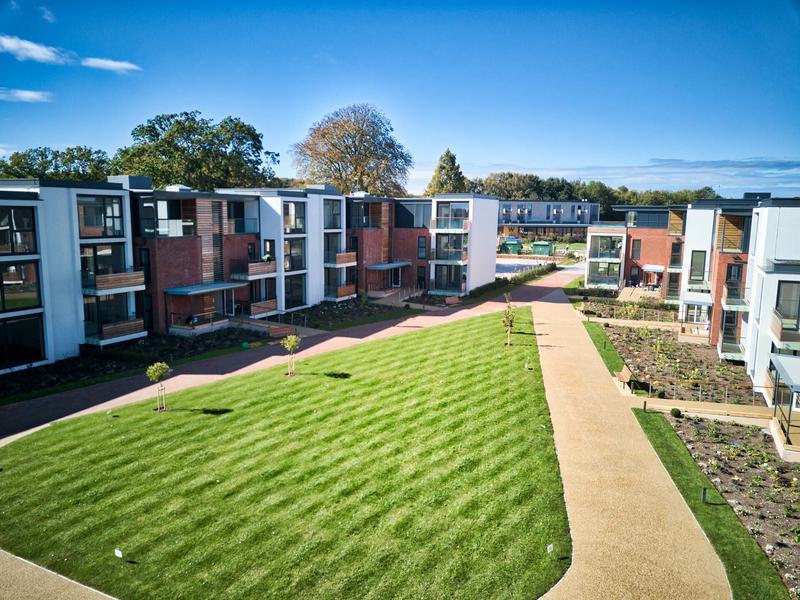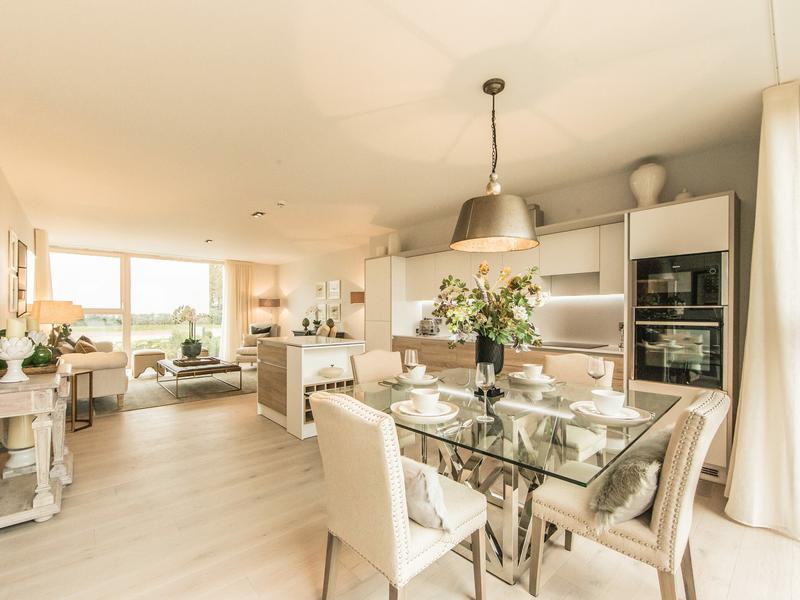 Set within 25 acres of landscaped grounds, this standalone community of 247 one, two and three-bedroom apartments is designed to cater for all aspects of its residents' lives. Care services include 24-hour on-call support, housekeeping, property maintenance teams and concierge services, with future plans including the addition of a GP surgery on-site. The leisure facilities include a restaurant, spa, gym, hair salon and croquet lawn, as well as beautiful open spaces for walking and a chauffeur service to nearby towns.
Structural engineering
Our structural engineering team worked closely with architects, CMS Group, to help realise the client's aesthetic design. Although outwardly relatively simple loadbearing masonry buildings, a palette of multiple external materials exemplified the architectural design. These many different finishes required complex detailing whilst large glazed areas also needed careful structural design.
The focal point of the development is a central facility building, which boasts a stunning glazed glulam-framed bar and restaurant with dramatic canopy and roof overhang.
Building designs were repeated at each project phase, providing us with the opportunity to undertake "lessons learned" workshops and use our findings to refine the structural design at each next phase. This was a team exercise undertaken collaboratively with all design and construction team members as well as the client.
Civil engineering
Ground conditions on the site were extremely variable and this caused challenges in identifying locations where soakaways would work effectively. Statutory services provision was also poor and to connect surface water to public sewers would have required a very long connection and exposure to significant network upgrade costs.
Our team extensively probed the site to pinpoint suitable soakaway locations, avoiding expensive attenuation crates and network upgrades whilst ensuring all scheme layouts worked with these chosen locations. In some parts of the site, we also promoted natural swales and informal wetlands to produce a pragmatic risk-based design which provided significant cost savings to the client.
All of our external designs catered for the client's requirement to have extensive landscaping throughout the site.
Geo-environmental
Our geo-environmental team conducted extensive surveying, testing and remedial design to ensure the site was de-risked for future development.
We also conducted cut/fill modelling and managed the earth movements to save and reuse as much site material as possible, reducing the project's environmental impact and saving our client money. This process involved collaboration with a number of different stakeholders, including the architect, main contractor, civils contractor and landscape contractor.
We have worked with Rangeford Villages since 2013 to enable construction of this idyllic community over managed phases, in line with their scheduled development plan and marketing progress. With four phases constructed so far, we are continuing to support Rangeford Villages with the final two phases of accommodation.
In 2019, the development was awarded a silver medal at the WhatHouse? Awards in the category for Best Retirement Development.
Images courtesy of Rangeford Villages
Got a project in mind?
Get in touch.