Microgrids
The ongoing energy crisis. Climate targets. A creaking utility infrastructure struggling to meet demand. Many stakeholders are looking for something better. Enter: microgrids.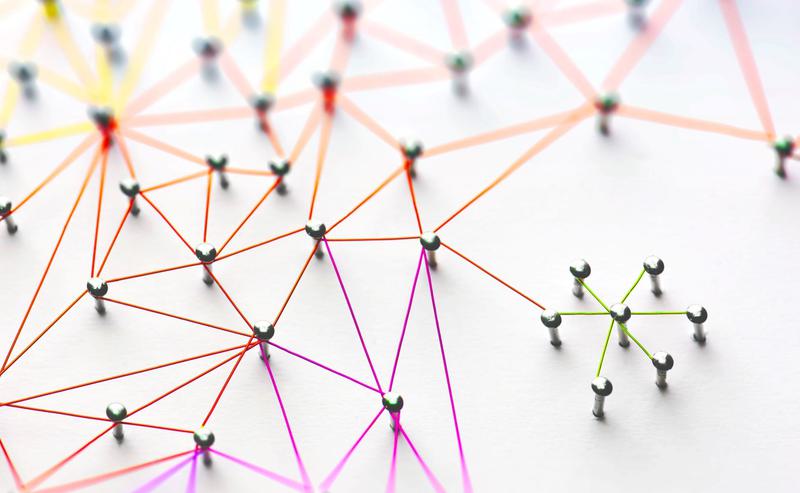 Generating, storing and distributing energy on your own localised network – or microgrid – is a smart alternative to traditional energy options.
With energy dominating the headlines, a leaner, greener approach to accessing power is becoming a more enticing prospect.
Over the next decade there will be an opportunity to snap up a large share of a growing market, made up of 50GW of solar, 12 million residential heat pumps and 33 million EV vehicles. The rapid pace of advancing technologies is making the investment in networks like microgrids a feasible reality for owners and occupiers of real estate developments.
Across multiple sectors, we help clients to solve their power conundrum by developing microgrid solutions. We model large energy data sets, including energy demand, generation and storage capability across a nodal network. This allows us to identify the optimal microgrid solution for technical performance, as well as key commercial metrics such as cash flow, costs and RoI for all stakeholders.
We work with developers, operators, third party microgrid providers, tenants, local authorities and housing associations.
Whether you're looking to build confidence in the security of energy, mitigate risk, generate revenue, save energy costs or overcome grid capacity constraints, our microgrid solutions can be tailored to suit your commercial interests.
What you can expect from us:
Early-stage advice on strategy and design.
Comparison of different strategies or specifications.
Financial performance assessments based on our future market forecasts.
Impartial advice that is not biased towards particular technologies or providers.
End-to-end support from feasibility to procurement to completion.
Client testimonial:
"Hydrock produced a report for SNRG focused on microgrids and the current version of Part L of the building regulations. The team were very attentive from the outset, catering to our needs from the earliest stages.
This report allowed us to demonstrate the value of microgrids within the current SAP framework and gave us a platform to get involved in the Part L 2025 consultation. Hydrock also offered to collaborate with SNRG on this consultation, demonstrating their commitment and engagement. They took an innovative approach to interpreting current part L information, and consulted with BRE and Elmhurst to apply these interpretations.
As this area is still very new, the team were very adept at applying the current framework to novel concepts. I would recommend working with Hydrock due to their expertise, industry connections and willingness to be flexible."
Paul Roden, SNRG
What is a microgrid?
Microgrids are electrical networks that generate, store and distribute electricity on a localised scale. They typically have an energy centre which acts as the network's 'brain', making decisions on how best to control the interconnected equipment.
Microgrids are able to connect and disconnect, or act as an 'island', from the main grid and use its assets, for example, storage and flexible demands, to take advantage of variable tariffs and can even provide grid services for additional revenue streams.
As electricity becomes more locally generated through distributed energy resources, microgrids also offer a way to improve the reliability, resiliency, and security of the local grid.
Our microgrid toolkit
Our state-of-the-art microgrid modelling toolkit enables us to run data and shape a microgrid for developments of any size.
The toolkit helps to:
Build up a site with different building archetypes, defining their size, thermal performance and MEP servicing strategy
Quantify energy demand from building and EV loads
Develop a load profile for individual buildings and a whole site using our database of smart meter consumption data for thousands of buildings
Understand peak load assessment for grid connection capacity, and peak load management with storage and microgrid controls
Integrate building loads with communal technologies, such as centralised storage and EV charging
Understand additional revenue streams from grid service provision
Our microgrid expertise includes:
From feasibility to procurement, we can advise on microgrid solutions at every stage of a project. We act in our client's best interests throughout a project, reviewing and monitoring providers to ensure the best value.
At an early stage in the decision-making process we help you understand if a microgrid is a viable solution for your particular requirements.
We develop a strategy according to your specific site and organisation requirements, including:
Overcoming grid constraints
Reducing energy cost and emissions
Improving site energy resilience
Revenue generation
Our state-of-the-art modelling software allows us to:
Understand the demand and peak load requirements for all buildings on a site
Build up energy demand profiles for all buildings on a site
Assess the performance of on-site generation assets
Assess the performance of communal storage assets in providing services to the site (for example: peak lopping, wholesale arbitrage, self-consumption)
Assess the performance of grid connected storage assets in providing services to the grid (for example: frequency response, voltage regulation, balancing mechanism, capacity market)
Compare the energy, carbon and financial performance of different MEP servicing strategies for buildings
Integrate buildings with communal energy assets, such as storage, generation and eMobility
Assess the performance of the microgrid across different ownership models
Our toolkit not only allows the user to test different designs, technologies and business models, it also optimises the exact technology mix required to maximise the performance of the microgrid across desired metrics and stakeholders.
Our in-depth market knowledge helps key stakeholders on a development to find or tender for a delivery partner to bring their microgrid to life.
Got a project in mind?
Get in touch.