Net Zero Strategy
View profitability and sustainability as two sides of the same coin through the development of a cost-effective roadmap to net zero.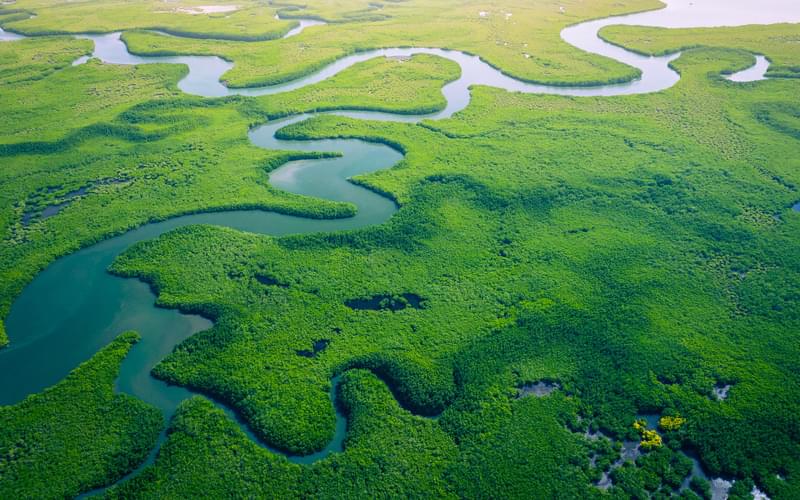 Focused on the long-term carbon management of your business, a net zero strategy will help you prioritise at all levels, including critical short-term gains.
Opportunities and risks abound. Setting clear, pragmatic and commercially sound goals will help you identify routes to decarbonisation, climate resilience, energy demand reduction, social cohesion, climate adaptation and additional streams of revenue generation.

Responding to the climate agenda is complex and evolving. Our work spans operational and company-led strategies, real estate portfolios and individual assets. We don't just write a report and leave it with you. Our strength is helping you implement it.
Implementation includes, identifying and setting up carbon reduction programmes, setting up transition funds to help finance renewable energy projects, and working across portfolios to leverage opportunities.
We also provide a comprehensive greenhouse gas reporting and consultancy service for businesses and organisations, assessing Scope 1, 2 and 3 emissions.
With procurement often accounting for over 50% of emissions, understanding and managing Scope 3 emissions to develop a sustainable procurement policy, is of fundamental importance. We will help you by setting up a supplier/stakeholder engagement programme based on shared purpose. Aligning with your approach to established standards such as the Science Based Targets initiative (SBTI), we will identify the areas of greatest impact, a method to collect robust data and monitor performance.
Features and benefits of our service include:
Operational and company-wide strategies.
Analysis of existing operations and emissions.
Holistic carbon reduction programmes.
Supply chain engagement for Scope 3 assessments.
Support with accessing available funds to invest in renewables.
Verification against recognised industry standards.
The route map to net zero
Watch our team explain how the UK can meet its ambitious targets to reach net zero by 2050.

How our approach will help you
We've created a simple three-step approach to understand and manage emissions to help clients reach net zero:

Articulate your goals, from decarbonisation to securing more ethically-focused funding
Talk to your stakeholders and understand where behavioural change is required
Assess your properties, conduct energy efficiency studies, identify stranded assets and review your future plans
Benchmark your whole lifecycle carbon emissions using established standards such as the London Energy Transformation Initiative (LETI)
Quantify your carbon emissions, from embodied carbon in the construction process to the operational efficiency of each asset.
Set realistic timeframes that reflect your business strategy and any likely M&A activity and property refurbishments
Make a number of fully-costed recommendations with milestones that help you understand the investment required, the savings, and the potential for income generation
Explore the opportunities in how you source power; from investing in renewable technologies and storage options to connecting to district heating networks; maximising grant funding to invest in new technologies to establishing an ESCo; supporting innovation in your delivery models to encourage behavioural change
Put you in control of your energy supply, ensuring its resilience and the potential to generate income through storage and release to the grid
Promote education and awareness of your roadmap to net zero, and celebrate your milestones and achievements
Engage with your supply chain with support and education that results in reducing Scope 3 emissions
Ensure your carbon management complies with regulations such as the Streamlined Energy and Carbon Reporting (SECR) scheme
Verify your carbon-related commitments and disclosures through schemes such as the Science Based Targets Initiative (SBTi), and with carbon verification requirements against the established industry standards, such as PAS 2060 and PAS 2080:2016
Demonstrate your environmental, social and governance (ESG) credentials to your investors and funders.
From local authorities, to universities, to major property developers and landowners, to corporate occupiers – every organisation is different. However, a net zero strategy will be the common thread between all organisations, large and small, and will be a key part of sustaining your organisation beyond the climate crisis.
Our track record
Our track record includes:

University of Cumbria: We are undertaking a full carbon management plan, including a detailed Scope 3 emissions study. We have previously delivered a comprehensive study on lifecycle energy costs, savings and carbon implications from rationalising the University's five campuses, and transforming the existing, listed, Carlisle Citadels site. Lifecycle energy savings exceeding 45% were identified, and our work helped to scope the business case and advise on funding streams to enable the relocation of two existing campus sites to the £77.5m Citadels' redevelopment programme.
Somerset West and Taunton Council: We are advising the Council on an ambitious zero carbon affordable housing programme, in addition to supporting a heat decarbonisation programme for their own assets to meet their net zero targets. We have developed the design code, fabric, energy efficiency and renewable energy strategy for the housing programme, using the LETI principles. For the Council's own decarbonisation programme, we are identifying opportunities to secure grants and funding whilst reviewing their property assets to categorise the most cost-effective ways to transition to low carbon energy sources.
Heat decarbonisation strategy for Worcestershire County Council: We are supporting the Council with their roadmap to reach net zero by 2030. We are developing a carbon management plan across their entire estate, assessing all sites and providing costed recommendations to improve the energy efficiency of the estate. We are paying close attention to stranded assets, looking at innovative opportunities to improve efficiencies, and we are advising and supporting the Council on the funding they can secure for remedial work.
Net-zero strategy for a private rental and affordable housing programme in Cornwall: We are supporting Cornish based property developer, Treveth with a programme to develop housing across the county for the local community that delivers net-zero, whole life carbon emissions, and enables the residents to live a low carbon lifestyle. The housing designs are benchmarked against the 2030 Climate Challenge set by RIBA.
In need of fresh thinking?
Think Hydrock.