Social Value Strategy
As a responsible business, the impact you have on communities and society is as important to your success and reputation as your commercial performance.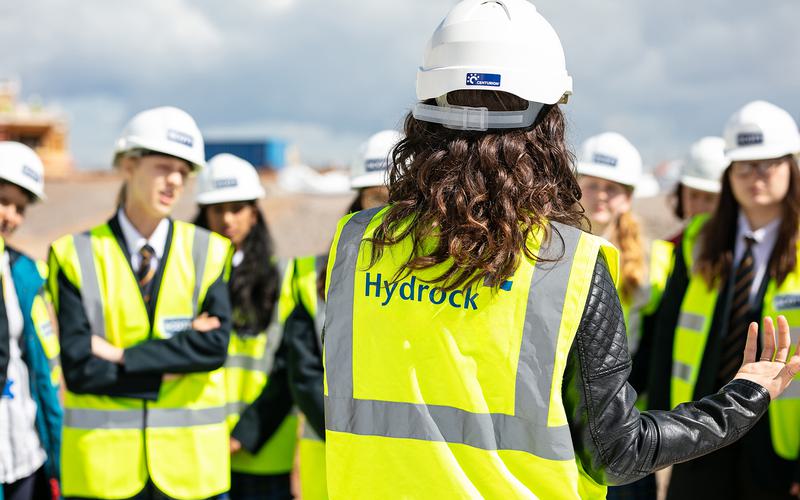 Social value is no longer a business 'nice-to-have'. The last decade has brought it to the forefront of stakeholder interest.
Optimising your approach to social value will support your business needs and is the right thing to do.
For any organisation, their impacts are far and wide - from constructing a new building in a community, to sourcing raw materials from geographically distant supply chains.

What is important, is understanding the significance of these impacts on communities, which includes the natural world, and providing a pathway to betterment.
Organisations that address social value will gain standing as a responsible business. It's proven to benefit commercial performance, meet investor and client expectations, attract and retain talent, and enhance brand reputation.
In its simplest terms, social value is 'value added to society'. This will look and feel different to different communities and organisations depending on their needs and expertise. In the UK, Procurement Policy Note 06/20 (PPN06/20) helps to standardise an approach to assessing and incorporating social value in public procurement - as we outline below.
We will help you develop your organisational framework around a social value strategy, and also help you maximise social value outcomes on a specific project, or around the potential acquisition of a site.
Social value is a process, not a one-off exercise.
Features and benefits of our service include:
Appraisal of current initiatives, their relevance and impact.
Support around bidding and tendering for projects to align with PPN 06/20.
Workshops to develop organisational strategy, implementation plans and achieve buy-in.
Project and site initiatives to maximise social value outcomes.
Communication support to all internal and external stakeholders.
Data collection, analysis and progress reviews
What is PPN 06/20?
PPN 06/20 builds on the Social Value Act (2012). It states that 'social value should be explicitly evaluated in all central government procurement, where the requirements are related and proportionate to the subject matter of the contract'.

Organisations need to evaluate social value by mapping their activities against the 'Social Value Model' which defines five key priority themes:
COVID-19 recovery
Tackling economic inequality
Fighting climate change
Driving economic opportunity
Wellbeing
For all public sector contracts, social value will have a minimum of a 10% weighting in the overall assessment of the project, although requirements against each of the five themes will vary depending on the relevance to the contract.
For public bodies, including social value in the tender process can maximise the 'added value' your supply chain contributes to your communities. It's crucial to ask the right questions to see the change communities need.
For any organisation involved in delivering services to public bodies, PPN 06/20 means they must have a robust social value strategy in place that is definable and measurable in order to win work.
Shaping a social value strategy in the construction sector
We're acting for a leading supplier to the construction sector who have a varied and extensive supply chain.
We have delivered their social value strategy, supported their approach to 'diversity, equity and inclusion' (DEI), and undertaken a gap analysis on their ESG agenda with a social value lens.
Our client wanted a cohesive social value strategy to present to their investors, clients, staff and supply chain - a strategy that would work in tandem with their well-established net zero agenda.
Our approach included:
Running a workshop with all key stakeholders to explain what social value is and establish their priorities.
Ensuring this strategy aligned with all the other outstanding initiatives they were running.
Establishing what mattered with respect to their people agenda - notably, recruiting inclusively, mental health awareness, and wellbeing.
Establishing what mattered with respect to their supply chain - notably, ethical sourcing, labour practices, local and SME sourcing.
Our work has helped them to establish a robust approach to the 'S' in their well-established ESG strategy, to win work and to add meaningful value to their people and communities.
Our role as your social value advisor
We work with you at a corporate level, at a supply chain level, and specific to the built environment, at an asset level.
We help you deliver your responsibilities aligned to:
Social Value Act 2012 and PPN 06/20 - defined below
UN Sustainable Development goals
Disclosures and accreditations
Client, investor and talent expectations
We deliver on four different levels:

1. PPN 06/20 requirements - from bids to following through on your commitments by measuring, monitoring and reporting.
2. Overall corporate strategy to establish an organisational framework.
3. Support at the asset level during construction or operation - we will maximise social value outcomes, for example through circularity or the use of local supply chains.
4. Maximising social value contributions at portfolio level or as part of a site acquisition strategy.
We take a holistic view of Environmental, Social and Governance (ESG) so that your approach to 'social' maximises your approach to 'environmental' and delivers your 'governance' requirements.
In need of fresh thinking?
Think Hydrock.