Appoint us to a framework
Our purpose is to be a force for good, shaping places, communities and infrastructure that everyone can be proud of.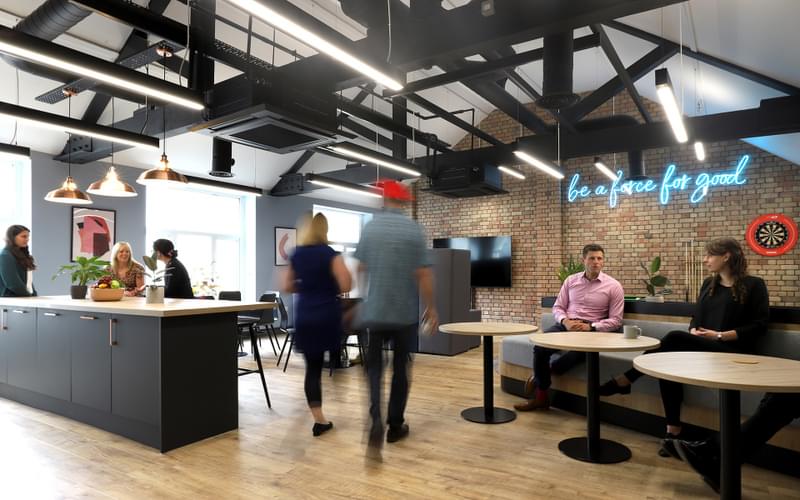 As a leading British-owned engineering design, energy and sustainability consultancy, we bring sustainable solutions to major infrastructure projects and landmark buildings.
It's our job to create places that inspire, respect the environment, and deliver value for users, owners and investors.
When we embark on a journey, we work with you shoulder-to-shoulder. This includes recognising that our clients often need to demonstrate best value through competition, whilst minimising the cost and time taken to procure effectively.
These OJEU-compliant frameworks provide a range of flexible and robust procurement routes making it quicker and more cost-effective for the public sector to procure our services.

They've all been tendered in the open market, with rates, procurement processes and T&Cs that give you the certainty that your approach is sound.
A selection of our current framework solutions is provided below.
We've secured a place on a number of national frameworks, including the following:

Procure Partnership Framework.
Homes England.
Management Consultancy Framework.
NHS Shared Business Services.
Welsh Procurement Alliance.
Procure Partnerships Framework
Procure Partnerships Framework Professional Services Agreement
Structured around 11 regional framework lots, providing local delivery with national governance, PPF pushes the boundaries of how procurement can support public sector bodies to deliver their strategic targets.
Social value is at the heart of the operation of the framework and the projects we deliver must leave a lasting legacy with either individuals or upon communities.
The framework runs until 31 July 2024.
Scope of services
The framework is structured around regions and disciplines which allows clients to procure exactly what team they want, knowing those teams will be servicing their needs from a local base.
Hydrock is on 31 Lots in total delivering the following services to the following regions:
Structural Engineering: London, South East, West Midlands, East Midlands, South Wales, South West
Civil & Highway Engineering: London, South East, North West, West Midlands, East Midlands, South Wales, South West
Mechanical, Electrical and Public Health: South East, East Midlands, South Wales, South West
Fire Engineering: London, South East, North West, West Midlands, East Midlands, South Wales, South West
Sustainability: London, South East, North West, West Midlands, East Midlands, South Wales, South West
Procurement
The framework has been built to be flexible offering choice with single stage or two-stage procurement options and up to eight forms of call off contract.
Further information
Email our framework director, Tim King
Homes England
We've partnered with Avison Young as a combined team to deliver services through the Homes England Multidisciplinary Technical Services Framework.
This framework has been procured by Homes England to support the delivery of major residential developments. As a result, the scope is truly comprehensive and can be successfully applied well beyond its original purposes very effectively.
It's OJEU-compliant and free of charge for other public sector bodies who want to procure property and project management, engineering, planning, and multidisciplinary services.
The framework runs until August 2023.
Scope of services
With our partners Avison Young, we're able to offer any mix of services including:
Project and Cost Management
Development Monitoring
Corporate Risk Management and Governance
Technical and Site Investigation
Engineering Design
Architecture and Landscape Design
Planning
Consultation
Masterplanning and Urban Design
Construction Design & Management (CDM) Services
Property Advisory Services
Procurement
Services are procured primarily through a two-stage process (initial sift and then fee proposal) although direct appointment for small projects are possible.
Further information
Email our framework director, Adam Anthony
Management Consultancy Framework
Lot 9 – Environment, Sustainability and Socio-Economic Development
Lot 9 provides the opportunities for public bodies and those funded by public money to gain access to class-leading expertise in this most challenging area of environmental, sustainability and socio-economic policy and practice.
Scope of services
CCS recognised that this area of work covered by Lot 9 is likely to develop rapidly over the next few years as we respond to the climate crisis and central government establish policy and targets for carbon reduction and economic regeneration. The scope of Lot 9 covers, at a minimum, the following areas:
Air quality
Carbon management (including reporting)
Climate change adaptation and/or mitigation
Coastal
Contaminated land
Due diligence
Ecology & biodiversity
Environmental planning & protection
Equality analysis
Feasibility studies and/or impact assessment
Monitoring environmental indicators
Natural capital
Natural resource management
Policy development and/or implementation
Pollution control (including noise)
Regulatory compliance
Risk management
Social value
Sustainability
This framework is perfect whether you're seeking advice on developing a zero carbon pathway for your property estate, considering how to deal with contaminated land issues, or looking at new renewable energy and storage technologies and how they might support future investment and development.
Procurement
The framework has been let under rules that are fully compliant with all current procurement legislation. Fee rates, insurance, etc. have all been tested to ensure that all suppliers are able to deliver a competitive service with appropriate cover.
Before you can use the framework, you must first register with CCS. Once this is complete your procurement route and contract are up to you.
Options include:
Direct award
Mini-competition
Open competition to all on Lot 9
Further information
Please contact our framework lead Tunde Agoro.
You can also talk to our subject matter experts:
Tunde Agoro – ESG and strategy
Ric Hampton – air quality and pollution control
Paul Shelley – contaminated land
Josh Bullard – sustainability
Dave Streather – alternative energy (battery, solar, hydrogen)
NHS Shared Business Services
The construction consultancy services framework provides a compliant route to access construction consultancy services for not just the NHS but all public sector organisations. This framework covers construction consulting services for traditional design build, new build projects, and refurbishment projects.
The framework runs until 31 March 2022
Scope of services
Hydrock has secured positions on:
Lot 3 Civil & Structural
Lot 5 Mechanical, Electrical & Public Health
Lot 9 Environmental
Lot 10 Energy
Lot 11 Fire
Lot 12 Multi-disciplinary – this Lot allows a team with all of the necessary skills to be procured as a one stop shop.
Procurement
Services can be procured by direct appointment, direct to tender for all or part of the Lot suppliers and in open competition across the Lot.
The framework provides complete flexibility in the application of standard or client-specific terms and conditions, reducing the risks and costs, allowing your commercial teams to work in a familiar contractual background.
Further information
Email our framework director, Tim Cuell
Welsh Procurement Alliance
The Welsh Procurement Alliance (WPA) brings buyers and suppliers together to build, refurbish and maintain social housing and public property more efficiently and cost effectively, and to benefit the local community.
WPA was created for local authorities, social landlords and other public sector bodies, is OJEU compliant and free to use. With a focus on value for money, all members can benefit from an end-of-year rebate of any operating surplus. The framework actively supports the development of companies based in Wales, to the benefit of the local economy.
The framework runs until 31 January 2023.
Scope of services
We're one of only three companies able to provide a full service across architecture and all engineering disciplines, offering a turnkey service for projects across the whole of Wales.
Procurement
Services can be procured as a direct award or through mini-competition across the relevant disciplines. Mini-competition allows use of client-specific terms and conditions.
Further information
Email our framework director, Dan Beynon
Private or public sector
We can help.