Rewards and benefits
We want everyone to have a great life at Hydrock and for it to be the best place to work in our industry. It's important to us that we look after our people professionally and, just as importantly, as individuals.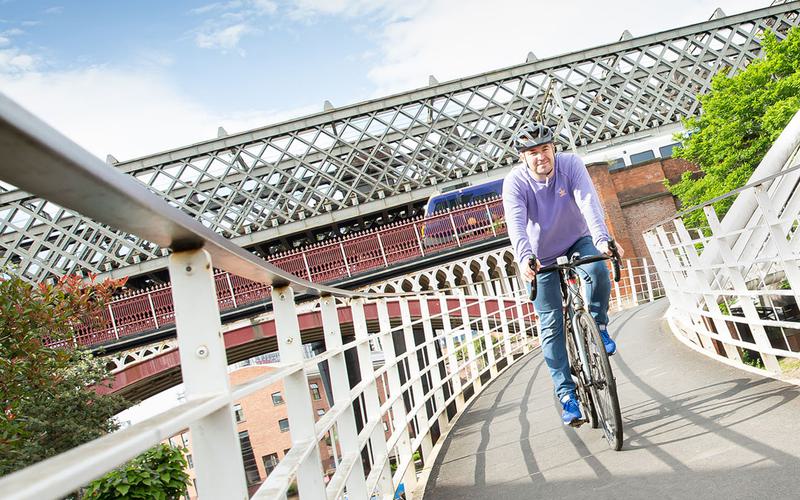 As a company we've grown up as a consistent performer in the 'Best Companies to Work For' listings, engaging with our people for over 25 years and celebrating our ninth consecutive years in the 100 Best Large Companies to Work For list.
This has taught us that employee engagement is a journey not a destination. It's helped shape how we provide an environment and the opportunities that reward performance and loyalty, as well as providing flexible benefits that suit personal circumstances.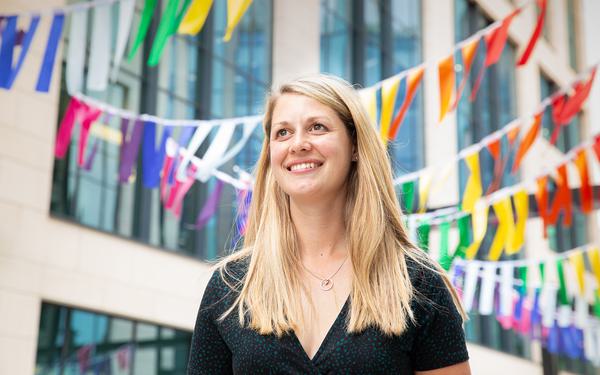 Staff engagement is a journey not a destination
Hear from our founder and CEO Dr Brian McConnell, as he takes to the red chair to speak to Dan Walker at Best Companies Live, about staff engagement.
Tailored benefits
We provide a wide range of contractual and voluntary benefits to suit every lifestyle, providing the best choice and value in a tax-efficient package. Our benefits frequently exceed both the industry standard and statutory requirements. Here's just a taster of some of the benefits on offer:

Pensions: We offer a workplace pension scheme where we contribute a minimum of 5%. Webinars and financial information are also available to help you understand your pension and how to manage your funds.

Save as you shop: We offer access to online and in-store discounts, helping you to save money on everything from supermarket groceries to one-off purchases such as a new car.
We also recognise the significant benefit of sharing precious time as new parents, with full pay during paternity leave, enhanced maternity benefits and a flexible approach to returning to work in order to optimise work-life balance.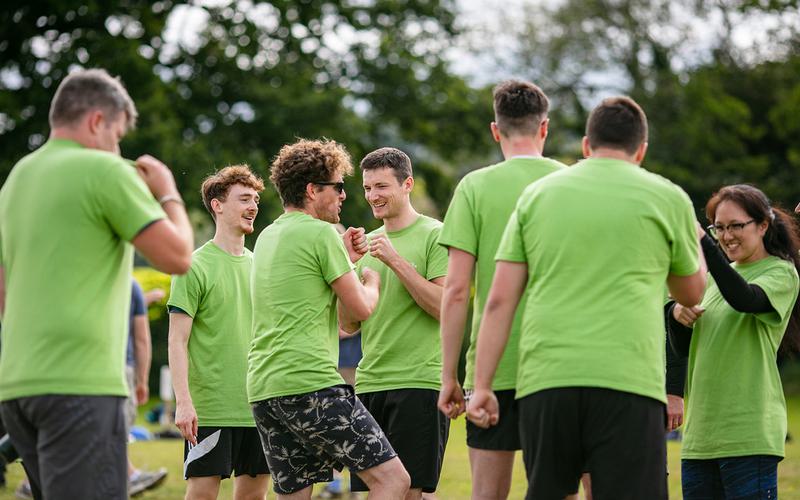 A healthy lifestyle
We believe that a healthy body is a healthy mind. So we encourage the pursuit of wellbeing and fitness activities, providing an annual healthy living bonus to help cover personal expenses focused on recreational health and mindfulness.

We also provide fresh fruit in all our offices as well as a day off to support good causes. Under our Cycle to Work scheme employees are entitled to a bike and accessories worth up to £4,000.
We know that your health, and that of your family, are critical to your overall wellbeing so we also offer occupational health support, critical illness cover, and a range of other health related options.
An emphasis on wellbeing
As part of our company-wide commitment to health and wellbeing, we have a wellbeing hub available on our Intranet where you will have access to a wide range of information, advice and a number of great resources to explore. We have 'wellbeing champions' across our offices and we also contribute £50 per employee each year to support wellbeing events and associated purchases.

We provide all Hydrock employees and their immediate family with access to a free, 24/7 confidential Employee Assistance Programme (EAP) for support and advice. You can access trained counsellors and external advisors to support with any personal or professional issues.
Join us
We want you to have a great life at Hydrock. Our growing business welcomes hearing from ambitious people who align with our culture and want to make a positive impact on shaping a global and sustainable future community.