Building Performance
Imagine a building in perfect harmony with its users, the ideal performance to create a highly valued asset.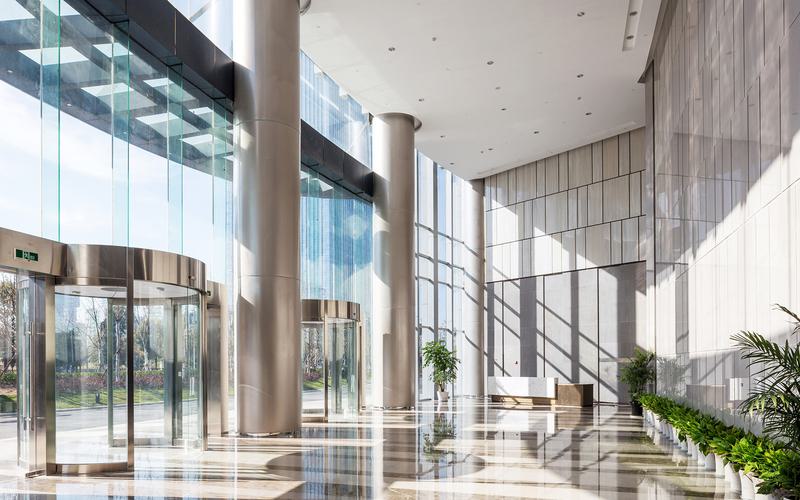 A building is a complicated living being. It needs to be designed, constructed and operated so it can adapt to change. Being relevant, means it has value.
Building performance means so many different things. For the user it will be about comfort, wellbeing, safety, acoustics, light, and the practical use of the space. If these create a positive experience, it's good news for the investor too.

Investors and developers want assets that are energy efficient, low to zero carbon and meet all legislative regulations, in particular around fire safety and EPC's. It's these high-performing credentials that also matter to the occupier for their own ESG commitments.
For a new building, setting out expectations at the earliest conceptual design stage is critical to achieving optimal performance. It's where our engineers excel. Working with the full design team to shape the building and influence the energy and sustainability strategy to achieve long-term value.
It doesn't stop at construction and handover. This is where we regard a building as a living being.
We monitor how a building performs during use. By comparing real-time performance to the modelled performance of a building's digital twin we learn about human behaviours and modify systems to ensure optimum energy efficiency and comfort.
Designed for performance, is designed for life.
Who we work with
Developers
Investors
Occupiers
Local authorities
Asset managers
Architects
Planners
Quantity surveyors
Project managers
Main contractors
Property consultants
We are an integral part of any design team on a new build.
On existing assets, we've a key role to play with a multitude of stakeholders to improve a building's performance. This includes advising on fire risk management audits, structural re-designs and energy efficiency measures to eliminate carbon and achieve energy demand reduction.
Where we add value

Building physics
Through controls and operational and behavioural change, we will optimise the performance of a building from both an energy efficiency and comfort perspective.
Discover more

Fire safety
From fire safety design strategies to complement the architectural intent, to fire risk assessments on existing buildings, we deliver optimal fire safety solutions.
Discover more

Acoustic design
Our acousticians design for comfort and wellbeing with a brief that ranging from construction noise monitoring to room acoustics and sound isolation.
Acoustics
Designed for life
We care about buildings and we know you do as well.

No one wants a stranded asset. Investors, developers and occupiers want buildings that can adapt and be resilient to climate change to deliver long-term value, and perform on both a comfort and safety level.
We improve the sustainability of buildings in both design and operation. Here's just a few of the ways that our teams help our clients:
Modelling optimum energy performance and usage at the earliest design stage to influence the building management systems, set energy goals, and reduce the risk from over-heating.
Advocating structural designs to minimise embodied carbon and maximise future repurposing of buildings.
Placing emphasis on passive design techniques such as natural light and ventilation through daylight and sunlight studies, and microclimate and wind analysis.
Developing digital twins to enable complete performance monitoring and risk management throughout the lifecycle of buildings.
Performance gap and energy modelling of buildings in use to understand and minimise operational carbon and support energy demand reduction.
Fire safety design to meet the requirements of the Building Safety Bill and inform the 'golden thread' of information for building managers and end users.
Fire risk assessments of existing buildings, including external wall reviews, to meet regulatory standards and performance criteria.
Acoustic design to achieve comfort and wellbeing, managing noise and vibrations.
Carbon verification and validation of a building's performance.
Sustainability benchmarking and environmental assessments, including BREEAM, CEEQUAL, NABERS UK and other leading accreditations.
Our approach is designed to deliver and verify low to zero carbon buildings, that are both welcome places to be and positive assets to everyone connected with them.
In need of fresh thinking?
Think Hydrock.