Hydrock + Fore Consulting
Founded in 2011 and based in Leeds, Newcastle and London, Fore has a 20-strong team, led by experienced directors who are leading practitioners in transport advice.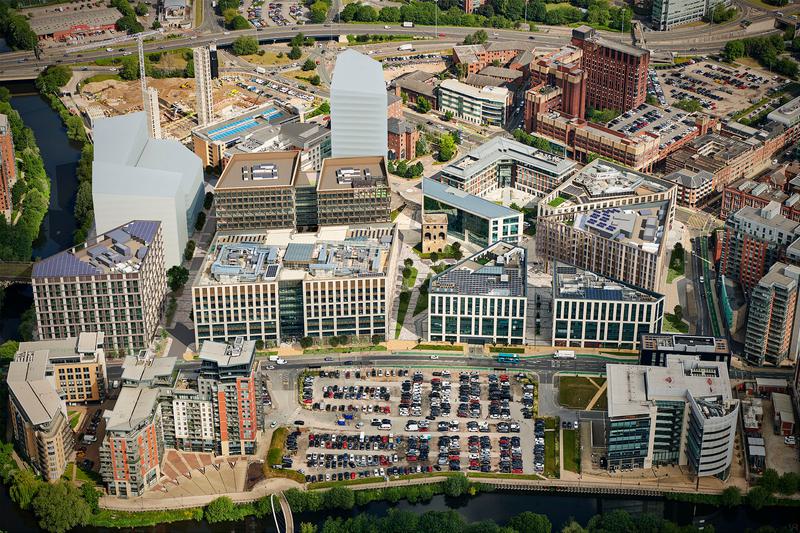 Fore provides leading edge technical consultancy that delivers incisive advice and successful outcomes.
Fore is an experienced team of consultants providing expertise in transport planning and infrastructure, working with a wide range of public organisations and private companies to solve transport problems, deliver schemes and achieve planning consents.

Fore Consulting was acquired by Hydrock in May 2023 and is based in Wellington Street, Leeds, working extensively across the region and further afield.
Fore Consulting deliver:
Strategy & Policy Support
Modelling & Evaluation
Business Case & Appraisal
Development Planning
Travel Planning
Infrastructure
A partnership united by innovation
Fore shares a complementary innovative space to Hydrock, leading the way with evidence-based advanced transport modelling tools to develop effective, cost efficient, innovative solutions for individual junctions, complex signal-controlled networks, as well as whole towns and cities.

Using public transport, traffic, cycle and pedestrian micro-simulation models developed in Aimsun, Fore works to solve complex highways problems for both public and private sector clients, bringing to life the benefits of transport schemes to non-technical audiences.

Our track record
Our track record includes:
Fore worked closely with the transport policy team at Leeds City Council to support them in developing an up-to-date transport strategy for Leeds.

The Connecting Leeds Transport Strategy sets out LCC's vision for Leeds to be a car free city where everyone has an affordable zero carbon choice in how they travel.
Developed in collaboration with our strategic development partners, CEG and Leeds City Council, the model incorporates macroscopic and microscopic tiers. This provides both fast, higher level simulation and more detailed representations of driver behaviour along with a visual representation of vehicles and pedestrians on the network, allowing full analysis of the impacts of congestion and different transport interventions.
The Leeds Aimsun model has been used to inform and design a wide range of projects in conjunction with Leeds City Council and its partners including LPTIP (as part of the Connecting Leeds Programme), Armley Gyratory and the Housing Infrastructure Fund (HIF). It has also been used to support CEG's development interests in the Temple quarter.
Fore led the team responsible for the development of a WebTAG-compliant option appraisal, prioritisation and Outline Business Case for the West Yorkshire plus Transport Fund, for a £57 million package of sustainable transport and green infrastructure improvements to support the Halifax Town Centre Masterplan. We also successfully assisted Wakefield and Bradford Councils with the development Business Cases for schemes such as Kirkgate Highways Regeneration Scheme, A650 Tong Street and A650 Hard Ings Road.
Fore works closely with the marketing team and estate management to roll-out new measures to encourage and facilitate sustainable travel. So far, discounted bus travel, free bike hire, and regular bike maintenance sessions have been organised in an effort. In addition, events and communications are regularly planned to promote the new measures and increase uptake including hosting an annual Clean & Green festival and the development of a bike facilities poster and video, walking and cycling maps and a 'how to use Park & Ride' infographic.
Fore has assisted Wellington Place in becoming accredited by the West Yorkshire Combine Authority and City Connects' Walk Friendly Workplace and Bike Friendly Business schemes in recognition of initiatives, facilities and pro-active approach towards walking and cycling.
At 20 acres, NOMA is the largest development project in North West England. This £800m regeneration scheme delivers residential, retail, leisure and office space over an 8 hectare site in the centre of Manchester. Angel Gardens is a residential-led mixed-use scheme within the NOMA masterplan, close to Manchester Victoria Station. Fore prepared a Transport Assessment (TA) and Travel Plan to accompany the planning application for the site.
Have a project in mind?
Get in touch.