Hydrock KTA
Widely recognised as the leading M&E and sustainability engineering consultancy in the logistics and distribution sector.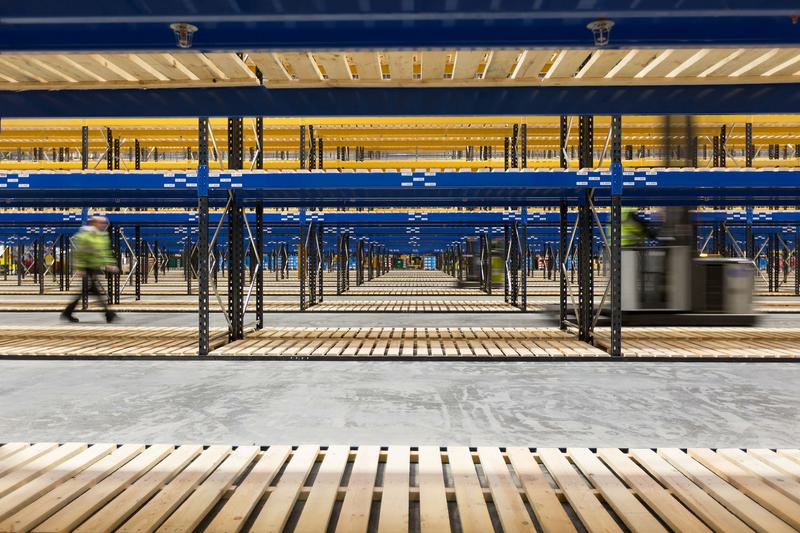 Hydrock KTA has over three decades of experience working predominantly with both blue-chip developers and end users in the logistics and distribution warehouse sector.
We've delivered in excess of 12 million sq m of distribution facilities worldwide and are experienced in designing for all types of internal environment and a wide range of products, from frozen food to toxic chemicals.

KTA was acquired by Hydrock in March 2021 and became Hydrock KTA in April 2022. The business has offices in Lutterworth and Plymouth and is led by John Griffiths.
Hydrock KTA deliver:
Mechanical, electrical and plumbing engineering design.
Utilities infrastructure.
Energy and sustainability consultancy services.
Our approach – at a glance
At the masterplan stage, we engage with developers and the wider design team to establish, design, and procure utility services that future proof the overall site for both developer and the funder.

For our building services design, the key to success is assessing the operational requirements and aspirations of the end users and then engaging with key stakeholders via workshops to form an overall brief. This brief is incorporated into design workshops with the architect and structural engineer for space planning and plant locations.
Our energy and sustainability consultants work with our clients to help minimise energy usage. The provision of power is critical to major logistics sites, especially with the increased use of hybrid and electric vehicles. Our team advise on renewable energy options, battery storage and other environmental attributes such as rainwater harvesting and air source heat pumps.
Built environment analytics
At Hydrock KTA, we've been helping our clients to understand how their buildings are performing through the installation of sensor technology on the lighting network.

This innovative approach to 'built environment analytics' is providing our clients with valuable data on heat mapping, dock door operations, external air quality, electric car charging usage and internal air quality, helping them to improve the efficiency of their buildings and operations.
Our track record
Our track record includes:
These facilities are BREEAM Excellent and include full automation, mezzanine installations and temperature-controlled stores.
Designed to be BREEAM Excellent, our work also included the fit-out works.
A 314,123 sq ft facility that is the world's first 'net zero carbon for construction' verified building.
Site-wide infrastructure services and developer base build services for three new units for the Phase 1 extension to Magna Park North, following initial work on the whole masterplan to deliver a 17MVA primary sub-station during Phase 1 of the development.
Have a project in mind?
Get in touch.