Alex Richards
Associate Computational Designer, Civils and Structures
Bristol
CEng, MIStructE, MEng (Hons)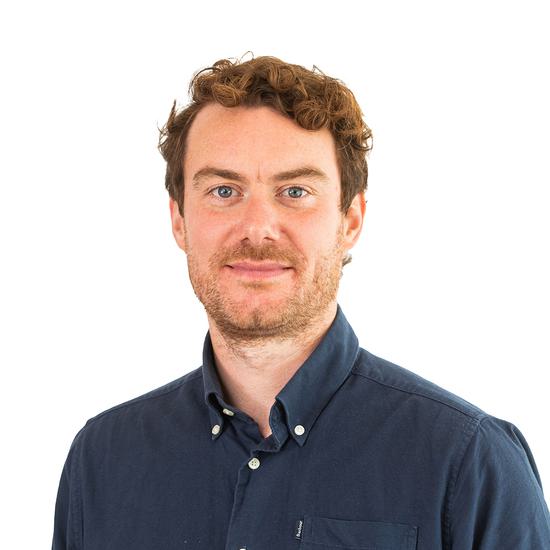 Alex is leading on digital innovation across our national civil and structural engineering teams. With a strong structural engineering background, he's delivered complex projects throughout the country, leveraging digital tools and workflows to ensure their success.
With over 12 years' experience, Alex possesses specialised skills in parametric design, programming, optimisation and software development. He's passionate about driving innovative solutions for clients and ensuring efficiency throughout the project lifecycle.
Alex advocates an iterative process which allows his clients to make informed decisions, resulting in better, more sustainable and cost-effective solutions.
He adds value to civils and structures, highways and water teams by utilising sophisticated digital tools and workflows that enhance collaboration and communication among stakeholders. These serve as the foundation for effectively sharing complex design concepts and promoting a shared vision.
Notable projects in Alex's portfolio include the extensive refurbishment of 100 Liverpool Street in London, an eight-storey shopping centre that was shortlisted for a Sterling Prize and praised for demonstrating clear strategic thinking. His computational design expertise influenced strengthening 850 retained columns, as well as justifying the reuse of the existing foundation. This allowed the design team to add four additional stories, effectively doubling the height of the structure.
He was also heavily involved in the restoration and redevelopment of an outstanding group of historic buildings on the Shrewsbury FlaxMill Maltings site, providing detailed assessments of the existing structures. This included the restoration of the Grade I-listed Main Mill, constructed in 1796. This building is the world's first example of a metal framed building and often touted as the grandparent of skyscrapers.
Another project highlight was the restoration and redevelopment of the Farmiloe Building, a Grade II-listed Victorian landmark in the heart of London's Clerkenwell. Alex's role involved advising on newbuild extensions that utilised exposed fair-faced concrete frames with post-tensioned slabs, optimising the ventilation system through the use of thermal mass. The building achieved a BREEAM 'Excellent' rating.