George Barnes
Associate, Smart Energy & Sustainability
Cardiff
BSc (Hons), CEM, MEI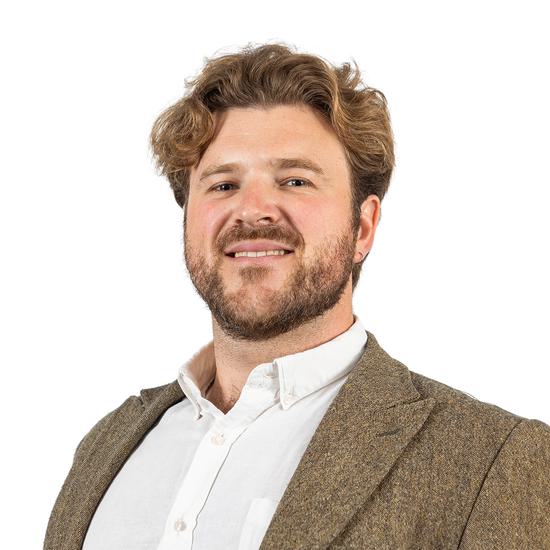 George is a leading qualified energy assessor and auditor, experienced at devising decarbonisation strategies for clients, with a particular emphasis on the industrial, manufacturing, healthcare and telecoms sectors.
He is a Lead Assessor for the Energy Savings Opportunity Scheme (ESOS) – a mandatory energy assessment scheme that requires large UK-based enterprises to assess their energy usage every four years and make improvements.
Under the International Register of Certified Auditors (IRCA), George is certified to lead both teams and whole organisational audits of ISO 50001 Energy Management Systems and ISO 14001 Environmental Management Systems.
As part of our energy and carbon team, he is an expert in developing net zero strategies and energy efficiency retrofit strategies. George is also an EnCO (Energy Conscious Organisation) certified behaviour change specialist and helps clients make organisational behavioural change towards energy usage and sustainability.
His career track record includes developing and implementing net zero roadmaps for organisations including BMI Healthcare and Westons Cider. He has led over 50 ESOS assessment programmes including with Vodafone UK and Europcar; he has also developed an ISO 50001 energy management system for meat production company, Moy Park; and he has delivered Streamlined Energy and Carbon Reporting (SECR) for clients including John Deere and Turbine Surface Technologies.
George is the Group Chair of the Independent Energy Consultants Group within ESTA – Energy Services and Technology Association and was previously Vice Chair of the Energy Efficiency in Buildings Group within BESA (Building Engineering Services Association).