Mark Campbell
Director, Geo
Almondsbury, Bristol
BSc (Hons), FGS, FRGS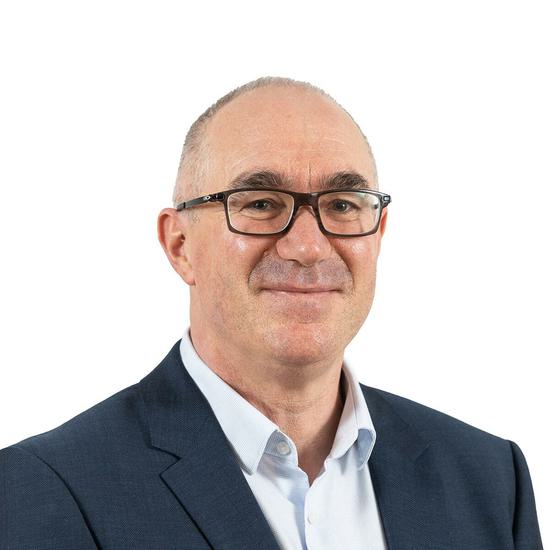 Mark leads our ground engineering business across the south-west of England and Wales.
With a 30-year career in the ground engineering sector, he has wide-ranging experience including due diligence advice at pre-acquisition stage, the management of site investigations and remedial strategies, contracts management of geotechnical works, geotechnical design, and the management of health, safety and quality management.
Mark is an advocate of the use of geospatial techniques in developing conceptual ground models throughout the lifecycle of a project. He is also passionate about the communication of temporal and spatial risk and has expert knowledge of geo-hazards and slope instability.
Supporting our colleagues in civil and structural engineering, and transport planning, Mark's sector experience includes defence, infrastructure, logistics, commercial, strategic land acquisition and asset management in areas such as ports, rail and highways.
In his career, Mark has acted as the UK geotechnical expert on a major warehouse expansion programme for a leading supermarket chain. He also worked on an award-winning retaining wall stabilisation project in Wales and managed a framework for one of the UK's major ports.
Mark is a member of the CIRIA Project Steering Group established to produce a best practice guide to responding to natural landslides. He is also a Fellow of the Geological Society of London, a Fellow of the Royal Geographical Society and a member of the British Geotechnical Association.