Callum McMillan
Principal Engineer, Civil & Structural Engineering
Bristol
MEng (Hons), CEng, MICE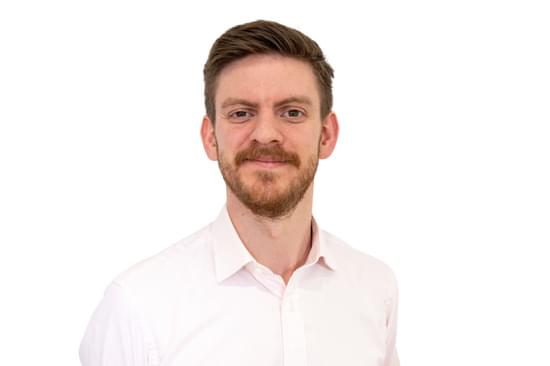 A leading proponent of sustainable, low to zero carbon structural design, Callum spearheads our embodied carbon advisory service driving best practice in our industry.
Callum specialises in engaging with development and construction teams at the earliest stage to assess the most commercial and sustainable routes to reduce embodied carbon in the design of buildings. He has a wealth of knowledge on available construction materials and techniques that can deliver low to zero carbon outcomes whilst achieving programme, budget and architectural goals.
Callum is experienced at working in a multi-disciplinary environment through all RIBA stages. He is our specialist sector lead for later living with a detailed understanding of the emerging trends in the design of integrated retirement communities. Callum also has strong expertise in the education, commercial, logistics, residential and energy sectors.
His career track record includes leading the structural engineering design of a £30m later living complex in Surrey, two logistic units totalling 37,160 sqm for GLP at Magna Park South in Lutterworth, new logistic units for Newlands Developments in Northamptonshire, a low carbon new schools programme for South Gloucestershire County Council, and the retrofit of penthouse accommodation in Mayfair, London.
Callum also has significant experience in the energy sector including coordinating a 30+ multi disciplinary team delivering the structural design to construct 67 offshore wind turbine foundations, as well as design and analysis of structures across the UK nuclear estate.
Read more on our site about Callum's assessment of the ICE's low carbon concrete roadmap and his examination of the misconceptions of embodied carbon.