Back to News
Cardiff office hosts successful Girls in STEM week
20th Sept 2022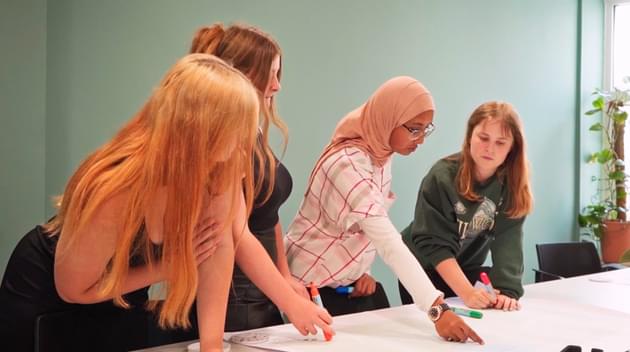 Our Cardiff office recently hosted a fantastic week-long 'Girls in STEM' summer work experience workshop, with the help of some of our talented women engineers and staff members across the business.
We were joined by eight enthusiastic, young women, aged between 14-18 and from diverse backgrounds and schools in south Wales. Taking place during the summer holidays, they demonstrated a passion for their futures, grasping the opportunity to be exposed to just one of many careers afforded by STEM. They were an inquisitive and excited group and it was a pleasure to have them in the office.
Chris Evans, our Principal Electrical Engineer, who also volunteers as a STEM Ambassador, was inspired to create the idea for our Girls in STEM week after his own daughter expressed an interest in work experience at Hydrock. Tilly Crowhurst, who oversees Early Careers support in our People Team, helped him to bring the week to life.
The week was structured around a series of workshops that rotated daily through our different disciplines, including Electrical, Mechanical, C&S, Geo-Environmental and Transport. Catriona Tully also met the students and spoke to them about career choices. The week was rounded with mock interviews and cv writing to expose the students to the practical rigours of the business world.

Take a moment to watch the below video, where we spoke to the students to ask them all about their week, along with some of the engineers who volunteered their time to make it such a success.