Back to News
Get fund-ready for £10m Community Energy Fund
27th Sept 2023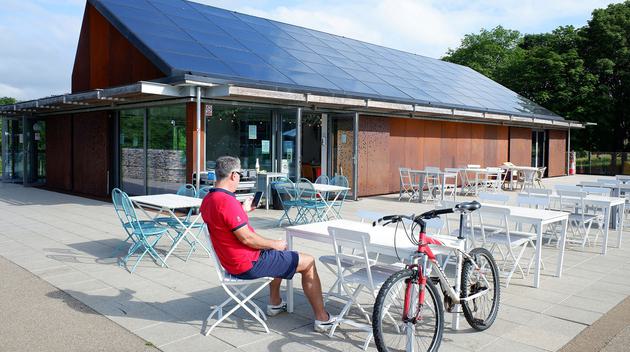 Launching this autumn, the Community Energy Fund gives local communities the opportunity to invest in and develop clean energy projects to benefit their local area.
The Community Energy Fund is a £10m fund provided by the Department for Energy Security and Net Zero aimed at helping communities to benefit from clean, affordable, locally sourced energy.
In particular, the fund is designed to help stakeholders to finance the upfront feasibility studies, planning support and design, which are the crucial steps, but often hidden costs, behind making a successful investment in clean energy.
As with all government supported funding schemes, it's crucial to have all relevant information at your finger-tips to make a comprehensive application for funds.
Freddie Ashford, a senior consultant in Hydrock's Smart Energy & Sustainability team is advising clients on the new Community Energy Fund and says:

"

Identify projects with the most impact and least obstacles and focus on them when making an application to this fund. In our experience, these will provide the greatest value, be realised the quickest, and will result in knowledge and experience to scale up more clean energy solutions for a local area over time.

"
Why the Community Energy Fund matters
We've put together a handy guide to the fund, listing out the types of organisations that can apply, the broad range of projects that qualify - from heat pumps, to EV charging, to solar, to rural heat networks - and our advice on how to be fund-ready.
Download our infographic here on the Community Energy Fund.
The importance of this fund is in giving community groups, charities, town councils and other qualifying organisations the finance to access upfront technical advice and professional services. It's this expert advice that will help determine the viability and practicality of projects, and shape how they can progress to implementation. Freddie says:


"

The power of the Community Energy Fund is that it allows communities to access expert advice and also invest in feasibility studies that explore how different technologies will work. This helps decide what is the best route for these community groups to take to create affordable, local clean energy. The fund promotes innovation in the community energy space and helps to open up a path to decentralise our energy infrastructure, which is critical when the grid is at such capacity.

"
Nationwide, so much can be learnt from the projects supported by the fund, which can enable technologies and processes to be scaled up and repeated. Freddie continued:
"

What this fund will enable are more real-world examples of clean energy projects. From this, we can all draw knowledge and intelligence as we continue to drive improvements in this crucial decade to transition our energy provision to low-carbon solutions.

"
Making the most of the fund
Being 'fund-ready' is critical. There are some key criteria to meet to make the most of the Community Energy Fund - detailed in our infographic - not least of which are that the project must demonstrate local community benefit, and it must not be for a speculative site.
In exploring the best options for a clean energy scheme, our advice is to engage with a range of technology providers and determine which ones are willing to become partners and collaborate with your organisation or group.
Freddie advises:
"

Try to hold on to the ownership of projects to create lasting value. This will be increasingly significant in the future as renewable energy projects, buildings and sites become more interconnected.

"
Using the fund to work with an experienced consultant also means you can take time to invest in understanding the longer-term future of the electricity industry and markets to take advantage of emerging opportunities. This includes looking at future demand growth, future changes to the grid, to electricity markets, and to technologies.
The new Community Energy Fund offers the opportunity for ideas to be worked through, with emphasis placed on pursuing the projects that will have the most impact and are most achievable.
Further information
For further information on the new Community Energy Fund, please contact Freddie Ashford.