Back to News
Roundtable: Energy, retrofit and digital estates
24th Aug 2023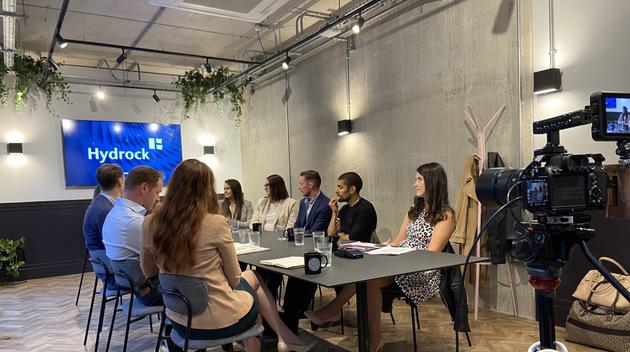 There's no escaping the fact that if the UK is going to meet its net zero targets, we need to get serious about retrofit.
While the need for improving existing estates is clearly evident, it can still be a hard sale for investors and portfolio holders.
Working behind the scenes, estates teams face a network of challenges and are often responsible for delivering on goals and commitments they might not have been involved in setting. From ambitious net zero targets to changing fire regulations, knowing how to prioritise works to meet these high standards can be daunting.
Combine that with issues around space utilisation, backlog maintenance and access to funding and you have the ingredients for a wicked problem.
We hosted a Place North West roundtable and discussed how critical collaboration, data collection, and clear briefs are to unlocking an effective decarbonisation strategy.
Our roundtable
Special thanks to all our contributors:
Bec Bennett, assistant director of sustainability at the University of Salford
Helen Cutts, head of sustainability at the University of Central Lancashire
Alex Edwards, sustainability director at Bruntwood
Heather Evans, national head of sustainability at Rider Levett Bucknall
Sunny Johal, development director at Glenbrook
Aleksandra Przydrozna, associate director at Mace
Sheldon Walsh, partner at Ryder Architecture
Chaired by Julia Hatmaker, editor of Place North West
If this sounds like something you're grappling with, visit our estate optimisation page to find out more about our solutions.