Back to News
Planning secured for landmark battery storage site in Cheshire
7th Dec 2022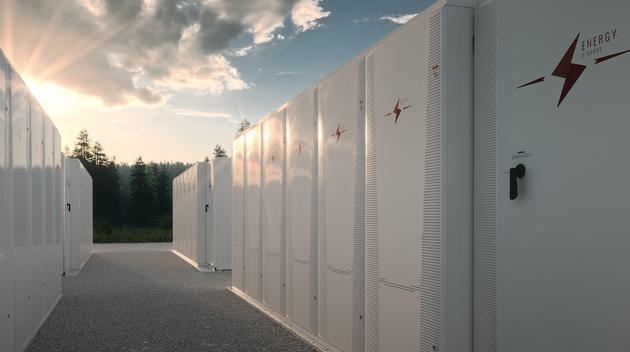 Our delivery of a range of important technical studies has enabled Fig Power, a developer of battery storage assets, to secure planning approval for a landmark 12MW energy storage scheme in Cheshire.
Leading the way in the development of secure, dispatchable clean energy, Fig Power has uniquely designed a battery scheme that offers a four-hour duration, more than twice the typical length of current battery duration.
The proposed scheme was approved unanimously by Cheshire East Council recognising its importance in storing renewable energy to support the grid. The scheme is on a five-acre site on agricultural land north of Dragon's Lane in the village of Moston, near Sandbach. The site allows for future expansion if grid capacity allows.
In support of Fig Power and their planning consultant, ADAS who specialise in environmental consultancy for agricultural land, Hydrock delivered transport and acoustics for the successful planning submission.
Our transport studies focused on access to the remote site, in particular for the construction of the scheme with a traffic management plan to mitigate any impacts. In addition, our acousticians delivered a study to confirm compliance with noise regulations.
The proposed energy storage scheme includes up to 12 battery containers, an on-site substation, landscaping, boundary fencing, access and on-site security. The site is remotely monitored 24 hours a day.
Commenting on the significance of the scheme, David Streather, a Director of Fig Power, said:
"

In the early days of storage, developers were looking at 30-minute solutions and a number of these were constructed with a focus solely on frequency response. We have always developed sites with a two-hour duration allowing greater flexibility and the market is currently following that model. However, with this project designed for four hours, it will be one of the first longer duration lithium battery solutions in the UK and as such is a landmark moment for Fig Power. We firmly believe that longer duration battery energy storage schemes will become more prevalent and will share a greater share of the capacity market auction, as demonstrated by this scheme which has prequalified for the next auction.

"
With pre-qualification for the next capacity market auction in February 2023, this project in Moston now has an opportunity to realise a 15-year contract from National Grid, with a potential operational date in the latter stages of 2023.
David continued:
"

The feasibility and technical development of this proposal has been aided by a landowner fully invested in supporting environmental improvements. We've all been acutely aware that the scheme will be sited on open countryside, but as acknowledged by the council themselves, this is a scheme that supports public infrastructure in storing and releasing clean energy.

"
"

This is one of our first projects to achieve planning. We have five more projects following very closely behind, with three of the first six having a connection date in 2023.

"
As the developer, the team at Fig Power have delivered a scheme that is 'ready to build'. They have created a proposed detailed design layout, a financial model for operation, agreed the lease option and lease of the land with the landowner, made the grid applications, agreed cable routes and handled the ongoing liaison with the network operators. As part of their commitment to the delivery of the project, Fig Power has engaged with the independent connection providers (ICP's), suppliers and has ensured everything is backed up with an aggregator derived revenue stack.
As reported in the local media, planning officer, Gareth Taylerson told the council's planning committee that this battery storage facility will assist Cheshire East in delivering essential infrastructure that facilitates the transition to a renewable and low carbon future. It will take energy directly from the grid at times of over-supply and store it for use when resilience is needed in the network.