How to decarbonise buildings – it starts with data
In setting strategic targets to decarbonise real estate portfolios and individual buildings, two things need to be measured and monitored. Energy data and occupier behaviour. And you won't understand one without the other.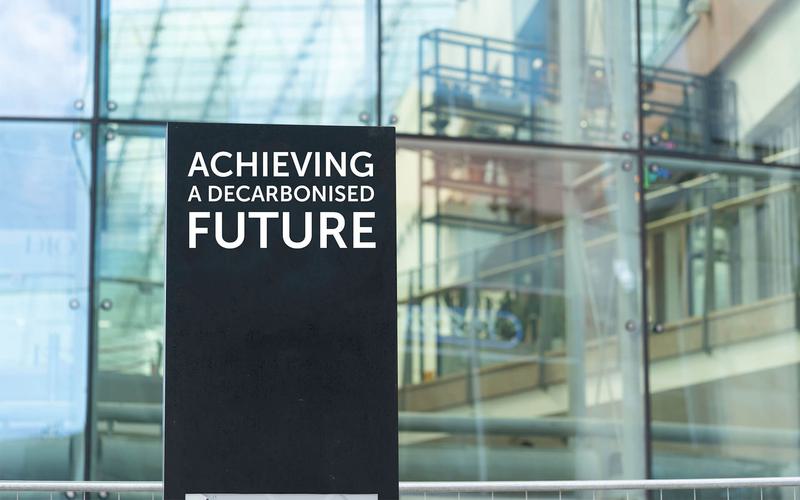 "

Monitoring and measuring real-time energy data allows asset owners and operators to optimise their buildings for change and set them on a realistic and achievable pathway to net zero.

"
Sadaf Askari
Hydrock
In setting strategic targets to decarbonise real estate portfolios and individual buildings, two things need to be measured and monitored. Energy data and occupier behaviour. And you won't understand one without the other.
With a heavy nod towards a key mantra of legendary management guru, Peter Drucker, you can't reduce what you haven't measured.
In our opinion, decarbonisation targets will be missed or simply misunderstood if we don't measure the fundamentals of what we're trying to reduce.
Why is it important to model in-use energy performance?
Understanding the performance of buildings and recognising how they are currently used, and will be used, is a critical element to achieving net zero targets.
To reduce carbon emissions and energy usage, and meet net zero targets, you need data and a forensic analysis of how a building is used.
Without this level of measurement and understanding, you can't possibly know whether your reduction goals are being met.
And, if you don't know if you're meeting your goals, then how can you validate and verify your carbon emissions and commitments, meet regulatory standards, and demonstrate you're a responsible business doing the right thing for all your stakeholders?
Image credit: John Seaman
How do you decarbonise real estate portfolios?
Every building has its own individual importance, but equally most buildings will be part of some form of wider estate or investment portfolio.
This makes a strategic programme to understand the overall performance, opportunities and requirements from the wider estate of great significance.
Phased and targeted actions
The data gathering and behavioural intelligence phase will inform a strategy to identify specific buildings and sites from which to begin the process of improving efficiencies and reducing carbon.
It will guide decisions around areas such as:
Fabric first retrofit
Cost/benefit opportunity for technology-led interventions from LED lights to air source heat pumps
Cost/benefit opportunity for investment in renewable technology and energy storage
Cost/benefit opportunity from the installation of EV charging infrastructure
Opportunity and value for investment in biodiversity and nature-based solutions
Feasibility for responsible offsetting
It's a process that will quickly identify which buildings are likely to become obsolete in terms of performance, which buildings have the potential to be repurposed, and how investments in clean energy, storage and nature can have a wider positive impact.
Critically, at every stage, performance needs to be measured against the baseline. This will inform what solutions are most effective, where further change is needed, and will support validation and verification against standards such as Task Force on Climate-related Financial Disclosures (TCFD) and the Streamlined Energy and Carbon Reporting (SECR) regulations.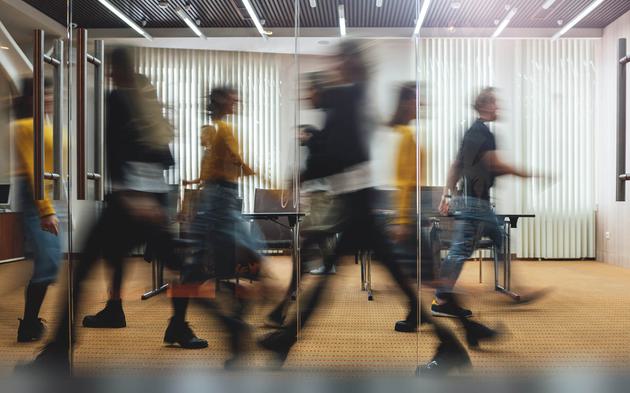 Four-step approach to prepare for decarbonisation
Segment your archetypes
Energy usage and performance, and subsequent retrofit and smart technology solutions, will all differ depending on the type of building.
Categorising assets will help to define what can be achieved to improve the efficiency of different types of built assets.
Data gathering and scenario development
Establishing a baseline on performance, carbon emissions and energy efficiency can only be achieved by gathering and categorising relevant data.
A metering strategy is critical to understanding what energy data is available, who holds it and its accuracy. Equally, site-related grid connectivity, lease agreements, building surveys – it's this type of information that establishes the baseline for truly understanding how a building performs.
From this baseline, different scenarios can be modelled to determine how to improve each building. A phased programme of works can begin and impacts can be monitored and measured against the baseline. It sets the scene to decarbonise and improve energy performance.
People matter
Ultimately, you want a lettable asset, a place people want to work, live, meet, and feel comfortable.
So, the decarbonisation of buildings starts with understanding how a building is used. Who's there? What's critical? Is it being used differently now? Will it's use change? Did they just leave the lights on!?
'Fund ready'
The range of grants and funding available to support decarbonisation and retrofit works is significant. It's worth taking time to understand what's out there to reduce the cost of these capital works programmes.
For investment trusts and portfolios, there's a real opportunity to use the funds to grow their holdings. By evidencing a simulated plan to decrease the energy emissions from a specific building and reach a stated BREEAM target, there is an opportunity to access funds that can be used to support the investment purchase of that building.
The key to success is a data-driven, modelled approach which means you are 'fund ready' and can evidence both an existing baseline of performance and the improvements that can be achieved.
Performance driven success
Many analogies from other walks of life will support the fact that if you want incremental performance improvement, it's about understanding the data, investing effort where it matters most, and continually monitoring and improving.
Buildings are complex. Real-time and continual analysis of performance will drive true progress towards delivering buildings that create value for users, investors and communities.