Smart Energy and Sustainability
We will keep you present and relevant in navigating the complex energy and carbon landscape, ensuring you adapt, are resilient, and create value.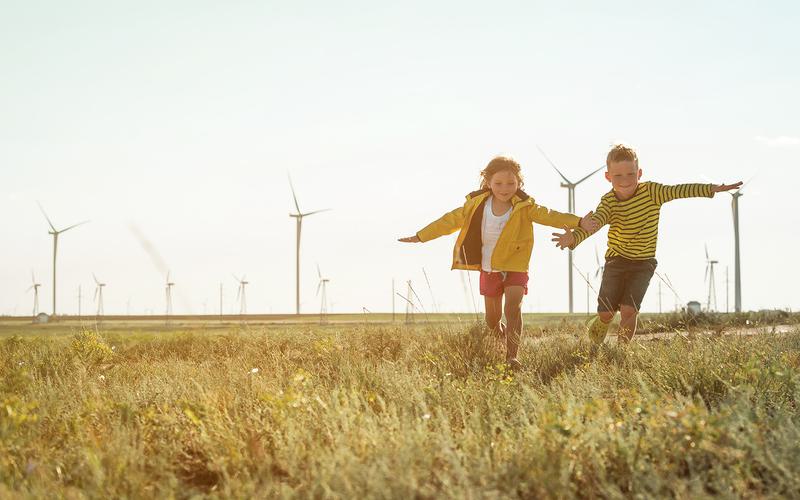 From boardroom strategy, to real estate portfolios, to strategic land promotion, energy and sustainability runs through every decision that is made.
The climate agenda and energy security, drive net-zero goals, shape business adaptation strategies, place increased focus on social value, open-up new revenue generating opportunities and create investor value.

In the face of ever-increasing regulation and stakeholder expectations, your response will determine your future relevance. It will shape your brand and ESG credentials.
Our team of specialists will help you navigate this complex and evolving landscape. From establishing an overall ESG strategy, or an energy and sustainability strategy for a major masterplan development, through to establishing a net zero and decarbonisation strategy, costing options for investment in light and deep retrofit and renewable energy technologies, or setting up and delivering the process for whole life carbon accounting. We are with you every step of the way.
We are passionate about addressing the climate and energy challenge with positive solutions. As a business, we are committed to being net-zero by 2030, we're signed up to the Science Based Targets Initiative, and we're also active members of the UK Green Building Council and Business in the Community.
Features and benefits of our service include:
Helping you navigate the complex and evolving energy and sustainability landscape.
Toolkits to benchmark and measure carbon and sustainability performance.
Data-driven, evidence-based strategies to eliminate carbon
Net-zero and decarbonisation strategies for built assets
Whole lifecycle carbon assessments.
Modelling and costing options to invest in renewable technologies and energy storage.
Carbon verification and validation strategies.
Power procurement and micro-grid strategies
Carbon verification – your assurance on GHG claims
How do you ensure your efforts to decarbonise are meaningful? Carbon verification checks, tests and proves claims are what they say they are.

What you can expect from us
Track record
Includes:

Forensic whole lifecycle carbon assessment of Vox, Manchester: Acting for Glenbrook, we delivered a complete assessment of their 280-build-to-rent residential scheme in Manchester to provide a blueprint for their ambition to deliver future net-zero carbon developments.
Apex 1, Nine Elms, London: We delivered an ESG strategy and a Sustainability Vision to support the successful planning submission on a 26-storey, 201-home residential scheme as the first of seven buildings on the Apex site at the top of the Nine Elms area of London's South Bank.
Proposed 177ha development: We led the stakeholder workshops to shape the strategic sustainability brief for a proposed 1,950-home development in the Home Counties, which includes schools, commercial space and conservation areas. We advised the key partners to shape the brief which will ultimately inform the long-term masterplan development.
University of Cumbria: We are undertaking a full carbon management plan, including a detailed Scope 3 emissions study, having previously identified significant lifecycle energy savings from a strategy to rationalise the University's five campuses and transform the existing, listed, Carlisle Citadels site.
Carbon Management Consultant on the HS2 Central Delivery Area: We have helped implement PAS2080:2016 to assess the whole construction process and reduce carbon and cost through intelligent design, construction and use, which has been verified by Lloyds Register.
Heat decarbonisation strategy for Worcestershire County Council: Supporting the Council with their roadmap to reach net zero by 2030, we're assessing all sites and providing costed recommendations to improve the energy efficiency of the estate. We are paying close attention to stranded assets, looking at innovative opportunities to improve efficiencies, and we are advising and supporting the Council on the funding they can secure for remedial work.
Site viability studies for battery storage development company: We are supporting a leading battery storage developer with feasibility studies on a range of sites across southern England and South Wales. As part of our due diligence process and financial modelling, we assess opportunities for other renewable technologies to co-locate with the storage schemes, and support the planning process and technical development.
New Bond Street, Birmingham: As part of our multi-disciplinary team, our wind and microclimate studies, and our energy and sustainability report were core parts of the planning submission for a Homes England site to deliver 762-homes and 2,289 sq m of commercial space.
3 Sovereign Square, Leeds: We advised the Bruntwood / Kier Property joint venture on a BREEAM strategy for this 90,000 sq ft statement city centre office development. Key components included an energy efficient building envelope, brown roof and excellent access to sustainable transport links.
Energy and sustainability strategy to re-imagine the high street: Concepts to reinvent and refashion Milsom Quarter, a key part of the historical centre of Bath, were informed by our strategic vision for best practice sustainability and investment in renewable energy.
Manydown, Hampshire: Manydown is a phased 3,400 home development from Urban & Civic near Basingstoke. As part of our energy and sustainability delivery, we are supporting the procurement of new future-proofed utility supplies for an all-electric scheme with EV charging and are providing advice on a 15-year phased strategy.
In need of fresh thinking?
Think Hydrock.