Environmental Monitoring
Construction has a responsibility to manage noise and air quality whilst performing its vital role in improving and futureproofing our communities.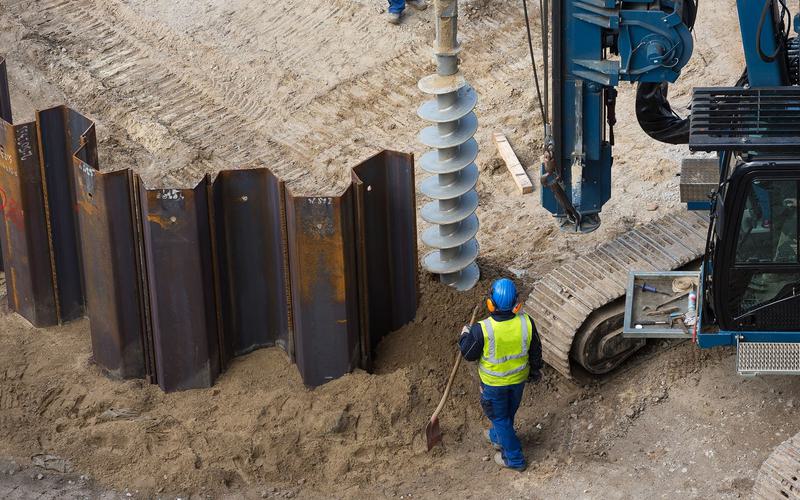 Protecting wellbeing and minimising disruption on neighbouring communities is important to everyone.
Contractors and site-management companies have a responsibility to deliver acceptable standards of environmental performance around noise, vibration and dust as they carry out critical demolition and construction works.

We help demolition and construction companies fulfil their legal obligations, comply with environmental regulations and enhance their ESG credentials through our construction noise and dust risk assessments, and ongoing monitoring programmes.
Combining real-time monitoring and intelligent web-based management and compliance tools, we enable site teams to take corrective action before noise, vibration and dust limits are breached. The outputs of our monitoring can be accessed online 24/7 and are complemented by a range of management tools that provide alerts and guidance on compliance reporting.
We will help you avoid the suspension of site activities, the enforcement of onerous working restrictions and complaints which can escalate to formal action being taken.
With our expertise and pragmatic approach to monitoring and management, we are protecting communities and keeping this sector on course to ultimately improve and future proof our built environment.
Features and benefits of our service include:
Real-time monitoring of noise, vibration and dust.
Compliance reporting.
Understand risks and mitigate adverse impacts.
User-friendly reporting and management information.
Client, stakeholder and regulator engagement.
What you can expect from our specialists
Our assessments help you determine the risk of impacts during the construction phase of a project. They will guide you on the mitigations required to reduce the risk of any adverse impacts.

Our expertise includes:
Pre-construction baseline noise, vibration and dust surveys
Design and implementation of noise, vibration and dust monitoring campaigns
Installation, management, maintenance, servicing and calibration of noise, vibration and dust monitoring equipment
Data management and compliance for noise, vibration and dust reporting
BPM site audits, complaints and technical investigations
Consultation and negotiation with local authorities
Client, stakeholder and regulator engagement
Construction, noise, dust and vibration assessments and mitigation solutions
Section 61 consent applications, variations and dispensations (Control of Pollution Act 1974)
Noise, dust and vibration management plans
Statement of Intents
Toolbox talks and training
Contract and legislative compliance advice
With our user-friendly reporting, management and compliance tools, you can be confident in having robust, traceable data to ensure projects run efficiently and comply with environmental commitments and timescales.
In need of fresh thinking?
Think Hydrock.